You are most welcome toGalway Cultural Institute,one of Ireland's premier language schools,based in one of the most exciting andinteresting coastal cities in the world. This is a place you will call home, where you will make lifelong friends and achieve the results in English language fluency that you need for your future success.
So, whether you need English for study, work or simply for pleasure, we can offer a language course tailored to meet your specific needs. Our contemporary building is in a stunning location overlooking the Atlantic Ocean and Galway Bay.

Our top-class facilities include:
A stunning location overlooking the Atlantic Ocean
30 spacious classrooms with lots of natural light
Latest Interactive Display Screens in every classroom
Free 4G Wi-Fi and access to laptops and printing
Bright open foyer and a large common room that can seat 120+ students
Full library with access to virtual and conventional resources
Café restaurant offering hot food and drinks
Landscaped gardens and deck overlooking Salthill beach
Eco School - a strong commitment to environmentally friendly values (Green Week, LED Lights, Recycling)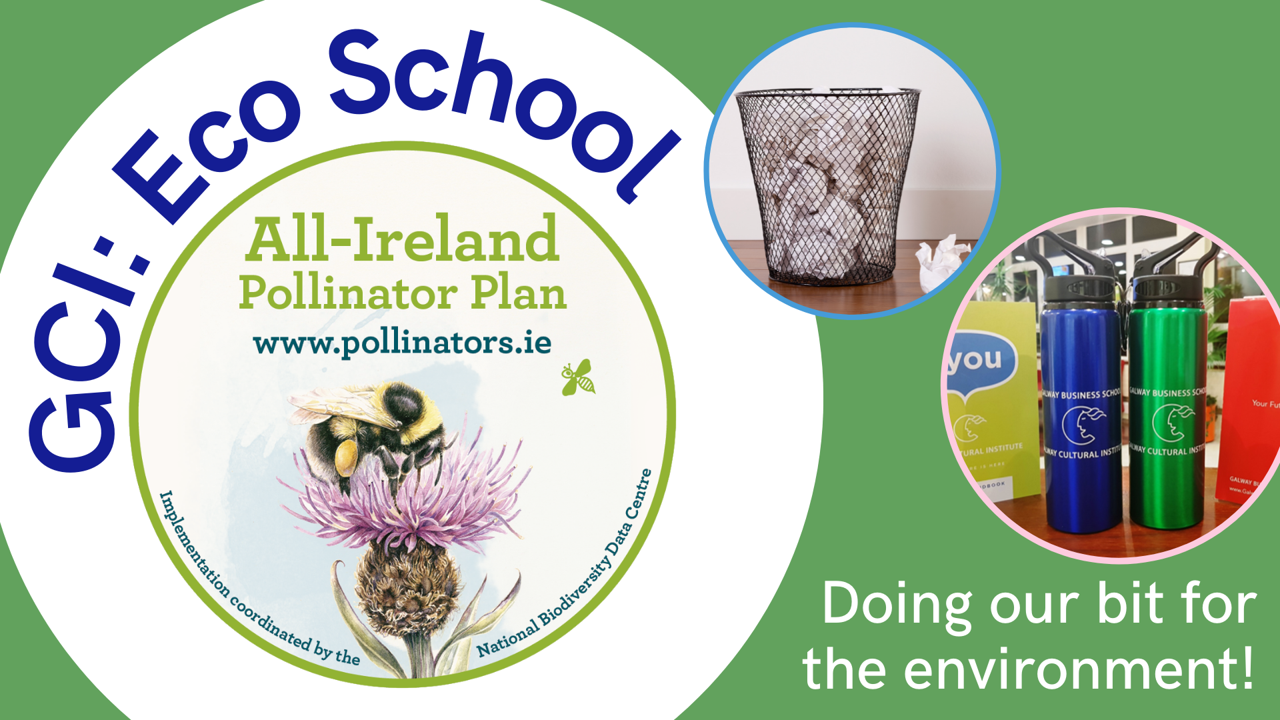 GCI Activities
We understand the importance of your social life when learning a language. If you are not happy, you won't learn. We update our activity programme every week in order to keep things fresh and exciting. Collect an activity calendar from the reception each week. Most of the activities are free or at a very low cost. Please head over to our page on our activity programme for more information.
GCI Classrooms
While you're here you will enjoy 30 bright, modern and spacious classrooms with ocean views. Our hallways are bright and airy, with space enough for you to congregate, relax, chat and make new friends. . At GCI, we are very supportive of our students who want to do extra study - some students may be exam-focused or some may be focussed on their career goals. Whatever your motivation, empty classrooms are available for study if you want a peaceful and quiet place to do some work after your classes.
Each one of our classrooms is fully equipped with interactive whiteboard technology. This makes it easy to explain something quickly with an image or video from the internet.
GCI Library
We have a fully-stocked, modern library with plenty of books, study materials, magazines, dvds, etc. We have a wide range of graded readers - books that are specially-designed for language learners. You can even use your student card to borrow books to read at home! On each floor, we also have an honesty bookshelf, where our students can take and leave books as they please.
There is always an English language teacher in the library, this teacher is very happy to help you with your homework or any general queries you may have on the language.
GCI Cafe
On the ground floor of the school there is a cafe - Chef Laura Rosso. The cafe is great for delicious lunches, freshly-ground coffee, speciality teas, pastries and desserts. Everything in the Ozone Cafe is produced in their own kitchen with locally-sourced produce where possible, from their freshly-baked breads each morning to Anton's own home-made salad dressings.
GCI Student Spaces
We have a large hall, called the Halla Mor, where students can meet at lunch time to eat, chat and spend time with new friends! We also have a decking area with outdoor seating, a garden and paved areas around the school.
Bicycles
If you cycle to school everyday, we have plenty of spaces to park your bicycle. If you are interested in renting a bicycle during your stay in Galway, we can assist you with information at reception.
Wi-Fi and computer
As an eco-friendly school, we don't encourage printing but if you need this service we'll be happy to help. If you need to print something, simply talk to someone in reception and they will offer assistance.
GCI Computers
If you need to make use out of a computer for any reason, please let us know and we'll be happy to give you access to one. We have a dedicate space in the library for computer usage and a more casual computer room for everyday use.
Beach

Our school is located just 50 metres from the beach and the Atlantic Ocean. Students often make the most of the location to sit out on the beach to eat lunch, to chat or swim in the summer months. It takes a true Galway local to swim in the winter months but maybe you are brave enough!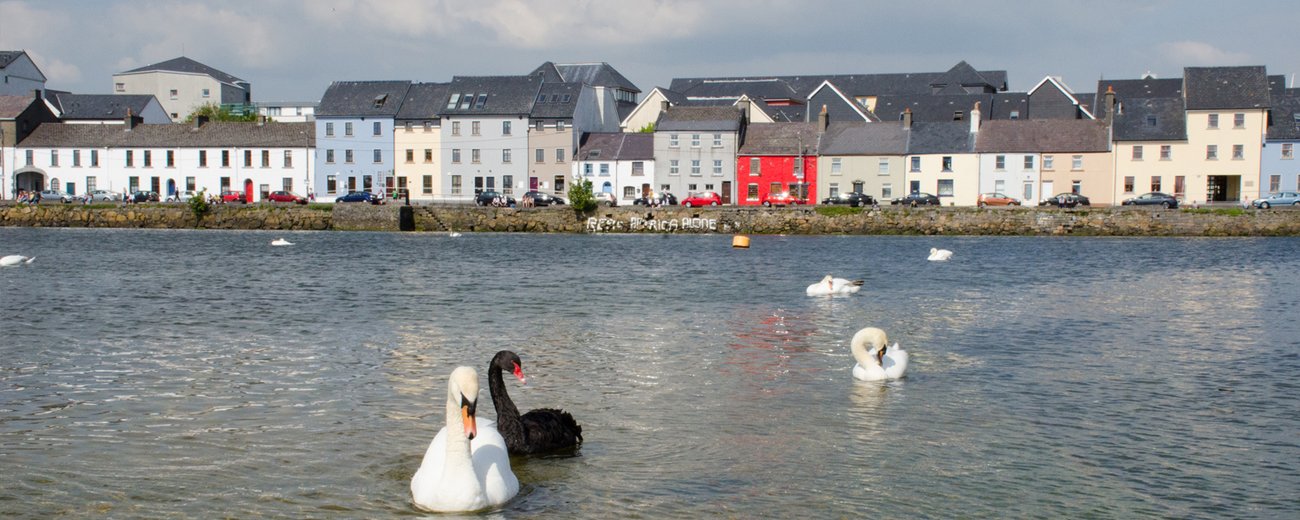 Study in the heart of Galway, Ireland
Galway is one of Ireland's greatest treasures. Situated on the Atlantic west coast, this vibrant city – like its people – is warm, friendly and welcoming.
Explore more English courses