5 Reasons to study English in Galway
Galway
5 Reasons to study English in Galway
Posted 30 October
If you feel like you've hit a roadblock and you're asking yourself how to improve your English, there's an obvious answer: You should travel to an English-speaking country and immerse yourself completely in the language. Speak English every day, study English at a good school, make friends, and have new experiences.
And once you've decided to study English abroad, you have to make the very exciting and very important decision of where to go. I chose Galway when I was an exchange student in university and I loved it so much that I moved back here forever. My name's Cristina, and I'm a teacher at Galway Cultural Institute and I'd like to tell you why you should study at an English language school in Galway.
5. You'll join a thriving international community
There are wonderful people living in Galway who have come from every corner of the world. Galway is one of the most international cities in Ireland thanks to its world-class universities, artistic community, technology and health sector, and language schools. The city embraces this diversity and you can see it in the calendar of festivals which happen every year, the fantastic food and restaurants, and in your language classroom.
Do you ever find that when you do a listening exercise during your English courses it's really easy, but when you try to have a conversation with someone in English you can't understand them? That may be because your coursebooks use standard American and English accents. Living in Galway, you'll encounter all kinds of accents, native and non-native, inside and outside the classroom.
But you will do so much more than learn English when you come to study in Galway; you will grow as a person! I certainly did during my year abroad, and many of my students tell me that meeting people from other countries is one of their favourite things about their time at a Galway language school.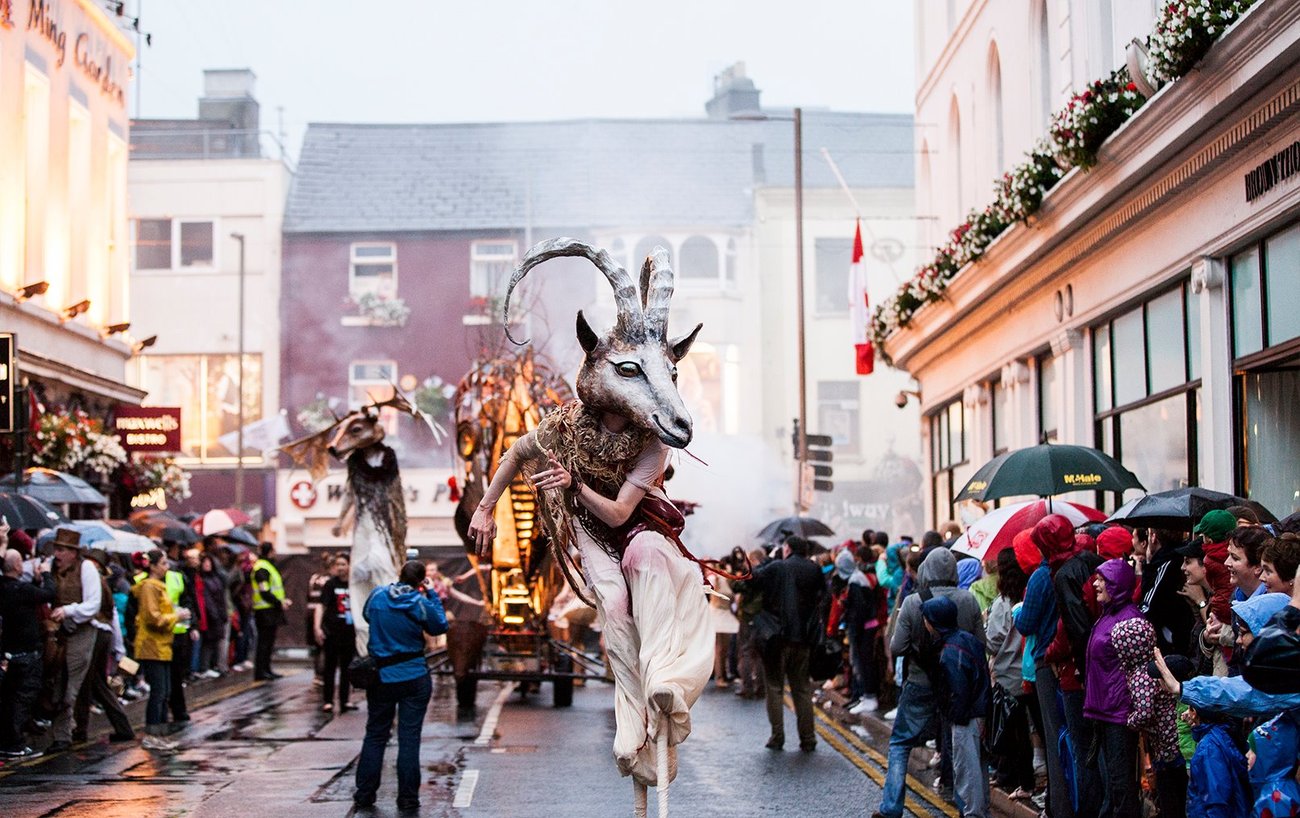 4. You'll meet some of the friendliest people in Ireland
It's natural to be a little shy when you're speaking to people in your second language. And it can be intimidating to approach strangers even in your own home city. But Irish people are famous all over the world for their friendliness. Galway in particular has been voted one of the friendliest cities in the world by travellers many times, even more so than other Irish cities.
The relaxed pace of day to day life and fantastic nightlife make Galway the ideal place for making new friends. Galway is full of students, artists and other interesting people who will tell you that they had intended to come here for a short visit and never left. I've been living and teaching at a Galway school for several years and I'm still delighted every time I'm sitting outside a café on shop street and someone strikes up a conversation with me, because it's guaranteed to be good!
3. You'll experience all the advantages of an international city in the safety of a small town
With all these world travellers, walking down busy Shop Street on a sunny day, you might imagine Galway as a big city. It does have several celebrated theatre companies, countless pubs and restaurants, not to mention festivals, cinemas, and sports teams.
But with a population of less than 80,000, it really is just a big town. The truth is that people in Galway know each other, it's not at all unusual to bump into friends while you're doing your errands. The city centre is compact and very walkable. I don't guarantee that you'll never get lost in the charming medieval streets, but if you do, someone will help you.
And above all, you will feel safe and comfortable, because Ireland is a country with a low level of crime and Galway is a very safe city. (All the same, you should of course be sensible and take all the sorts of precautions you do when you're going about your day to day life in any city.)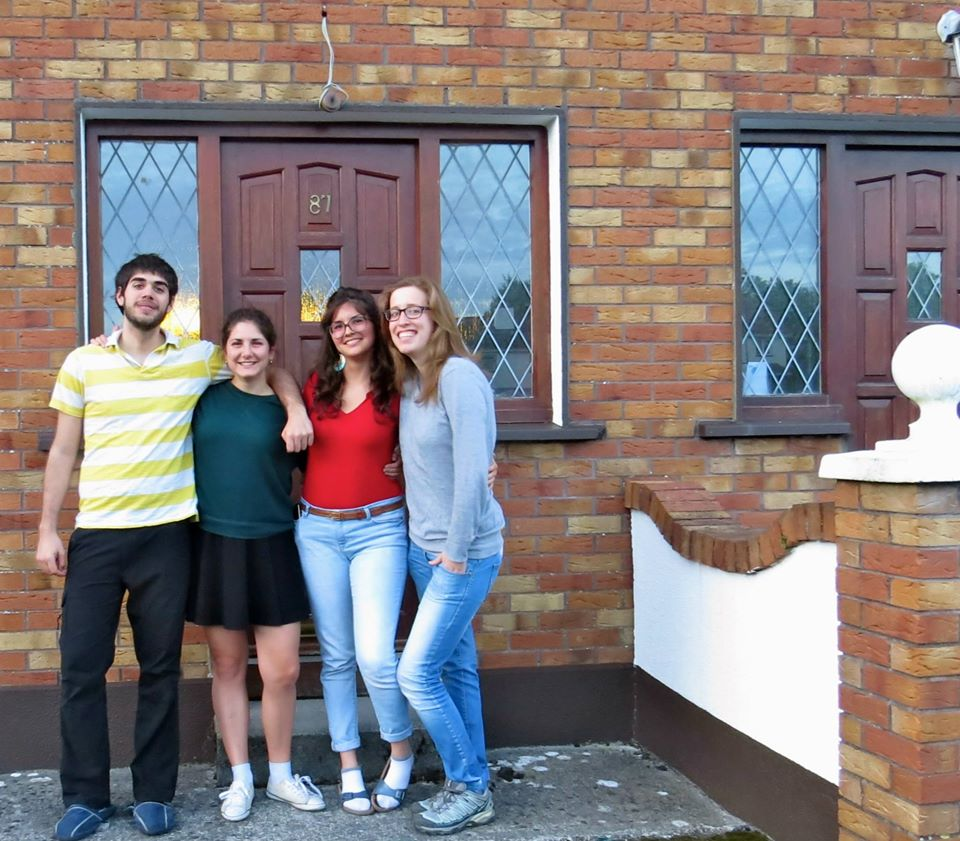 2. You'll be well-placed to explore other parts of Ireland
You'll be able to take advantage of your stay in Ireland by taking weekend trips to other cities from the safety and comfort of a friendly town. In Galway you're located ideally for visiting many beautiful places in Ireland by train, bus or in a rented car. The Republic of Ireland's three largest cities – Dublin, Cork, and Limerick – are within two hours travel of Galway City and they are beautiful and interesting places to explore.
If you're more drawn by the countryside, you'll be delighted to know that Galway is halfway along the world famous Wild Atlantic Way. This is a coastal route that passes through beautiful historical towns, stunning national parks and nature reserves, and hundreds of charming Irish villages. From the city centre you're just one hour away from some of the most visited and celebrated scenic sites in Ireland, many of which like the Cliffs of Moher, Aran Islands and hills of Connemara have featured in the films that have made the beauty of the Irish countryside world famous.
1. You'll have an authentic Irish experience
The city itself is in a beautiful spot where the Corrib River spills into Galway Bay and the Atlantic Ocean. You can walk from anywhere in the centre along peaceful paths next to the river and canals, kilometres of sea-side promenade and into parks and woodlands. And everywhere you turn you will find a connection with Irish history, whether it's the historical Claddagh village where you can find out about how humble Irish people used to live or the well-preserved medieval city centre which tells the story of the struggle between Norman merchants and wild Celtic kings.
Many people who choose to study English in Ireland do so because they are already aware of and enchanted with the richness of Irish culture. Maybe you've seen a film set in Ireland which made you fall in love with the stunning countryside. Or you have a passion for Irish traditional music, and you want to join in a session. Perhaps it's more modern musicians who have a connection with Ireland that you admire.
There isn't a single day in the year when you don't hear music walking through the heart of Galway, and maybe it's that music that casts its spell on us and makes us want to stay forever. Or maybe it's seeing people slow down to enjoy it and exchange a few words before they go about their business. Whatever the feeling is, it's difficult to put into words or pictures, so you'll have to come and experience it for yourself!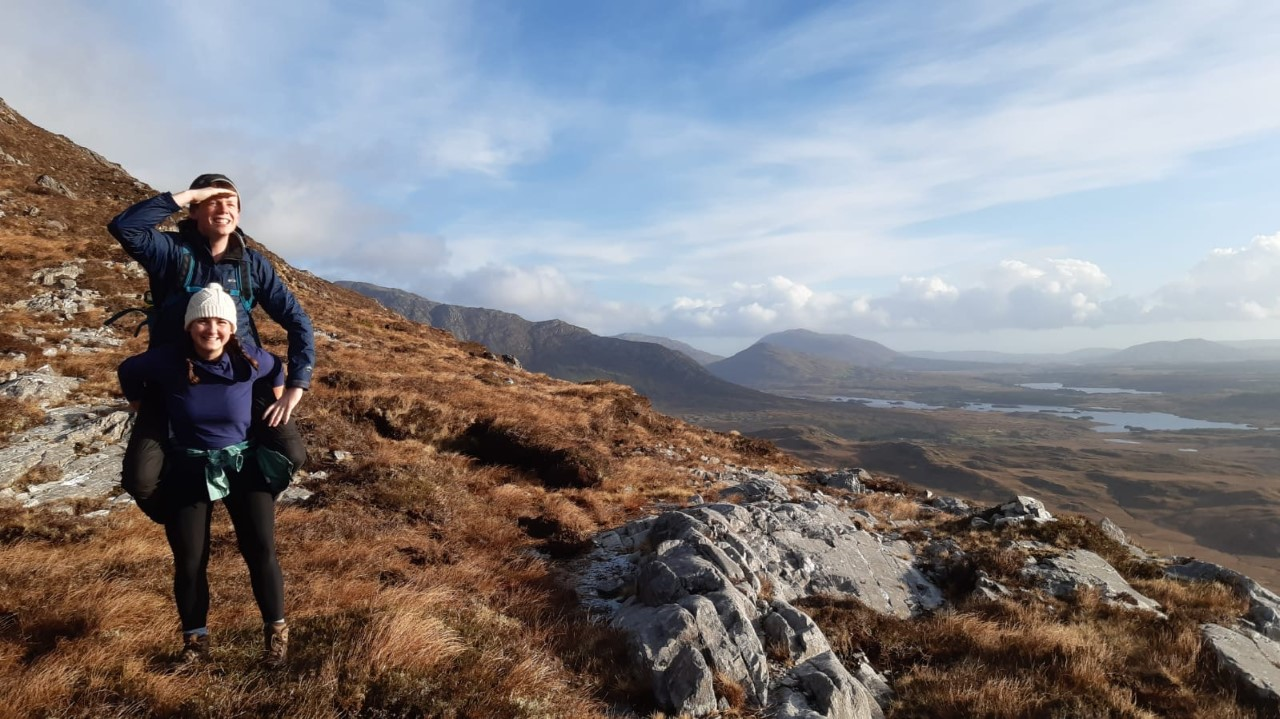 Study English and explore Galway
But why listen to us? Come and see it for yourself! You can book your English course in few simple steps, follow this link.
What would be your reason to study in Galway? We will add it to this blog!