8 reasons for international students to study English in Galway
Galway
8 reasons for international students to study English in Galway
Posted 10 January
When you choose to study in Galway, you'll notice that it has a massive student population!
Galway has always been considered by many to be the biggest student city in the West of Ireland. The population of Galway City and close commuter towns is close to 100,000 with a massive 25,000 of this number being active students. This means that there are plenty of young people in the street all-year round. The students add vibrancy to the cobble-stone streets and an air of learning to the city's atmosphere.
Galway is a very safe place to study abroad in
When choosing where to study abroad, it can be quite daunting looking for somewhere that is interesting, beautiful, exotic, affordable, but most importantly that it is also safe! Galway is one of the safest places to live in Ireland. Our very low crime rate means that people rarely run into any kind of trouble while they study in Galway Cultural Institute.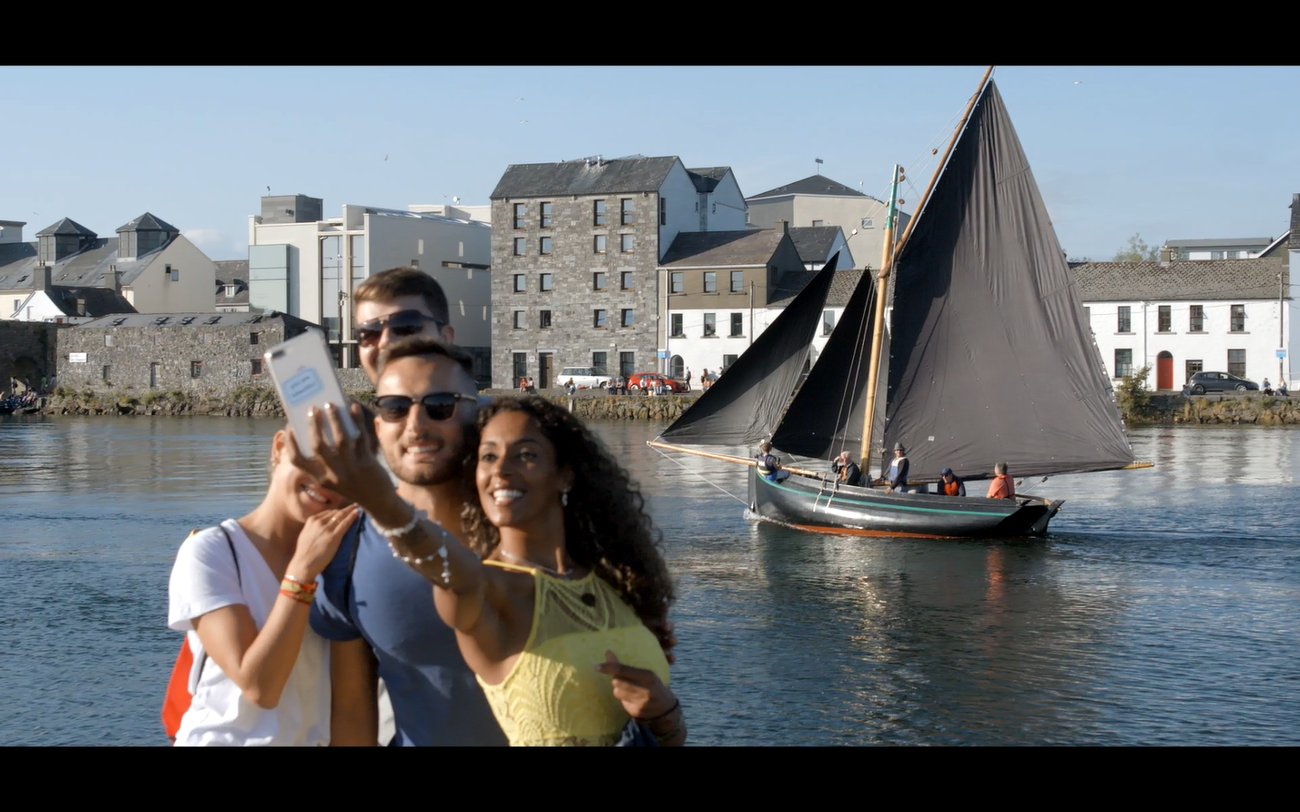 Galway is easily the best place in Ireland to sample Irish culture!
It is rare that you'll walk down Shop Street and not hear music playing! The traditional Irish music scene is spectacular, which is a massive bonus when choosing Galway as a city to study abroad in. We also boast a thriving and very unique Arts scene that is renowned worldwide! In addition to this, Galway has been put on the map for being a City of Gastronomy! An added bonus for anyone who loves to eat!
It seems like the festival season is never-ending in Galway, which makes it a great location to choose when looking for somewhere to study abroad. Whether it is the Galway International Arts Festival, The Film Festival, The Food Festival, The Oyster Festival or Cúirt, there is always a new concert, talk, demonstration or exhibition to go to!
You won't find better atmosphere anywhere else
A tricky thing to describe to someone who hasn't been to Galway is the warmth of its people. Galway is considered to be one of the most-friendly places on Earth!
You'll find yourself having full conversations with a stranger behind the counter or the taxi driver will become your best friend after just a short journey. Although it might rain in Galway from time to time, the warmth of the Irish extends far beyond the fireplace.
Fall in love with Galway while you study abroad: The craic is mighty!
The nightlife in Galway is something that needs to be experienced to be believed. You'll fall in love with the 'craic' (Irish word for fun) that you can have if you choose to study in Galway. Whether you go dancing in Electric, go for chat in Tígh Neachtains or rock out in the Roisin Dubh, you'll be sure to find something that tickles your fancy!
The Irish pubs are world-famous for their charm! If you choose to study in Galway, you'll see that our pub nights are the stuff that legends are made of!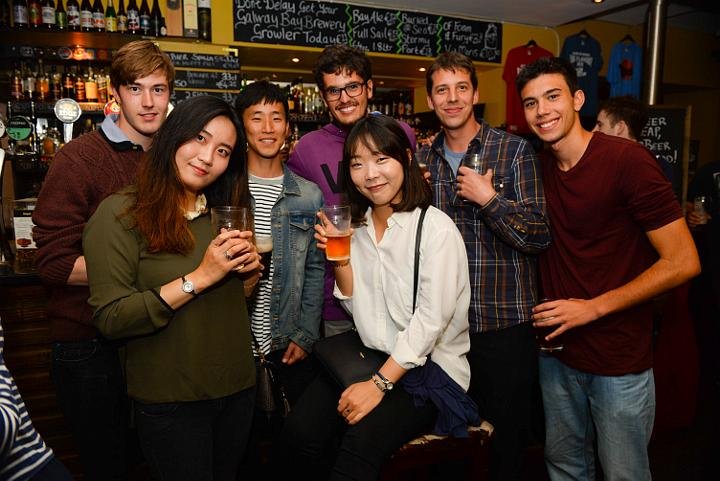 Study in Galway: Its size is part of the attraction
It's small enough to bump into your friends easily, but big enough for you to constantly be surprised about the new friends you'll make.
A contributing factor to the warmth of Galway is its size. Its quaint coffee shops and pubs are crucial to the charm that it offers to people who chose to study abroad in Galway. If you didn't get the phone number of the beautiful person you met last night, you might bump into them walking down Quay Street the very next day!
It's also very easy to get around! So if you have come here to study abroad, you'll find it quite easy to find your way around and get from A to B and even C!
It's the halfway point along the Wild Atlantic Way!
The Wild Atlantic Way is the 2,500km stretch of rugged coastline that extends the length of the Irish Western Seaboard from Derry in the northernmost tip of Ireland down to Cork in the South. Galway is in an excellent position to use as a base-camp when choosing to study abroad because it is located in the centre of the Wild Atlantic Way. Because of this it is quite easy for students to experience the best of what the Irish landscape has to offer. Be sure to book a trip to the nearby stopping points: The Cliffs of Moher, Connemara and the Aran Islands while you study in Galway Cultural Institute!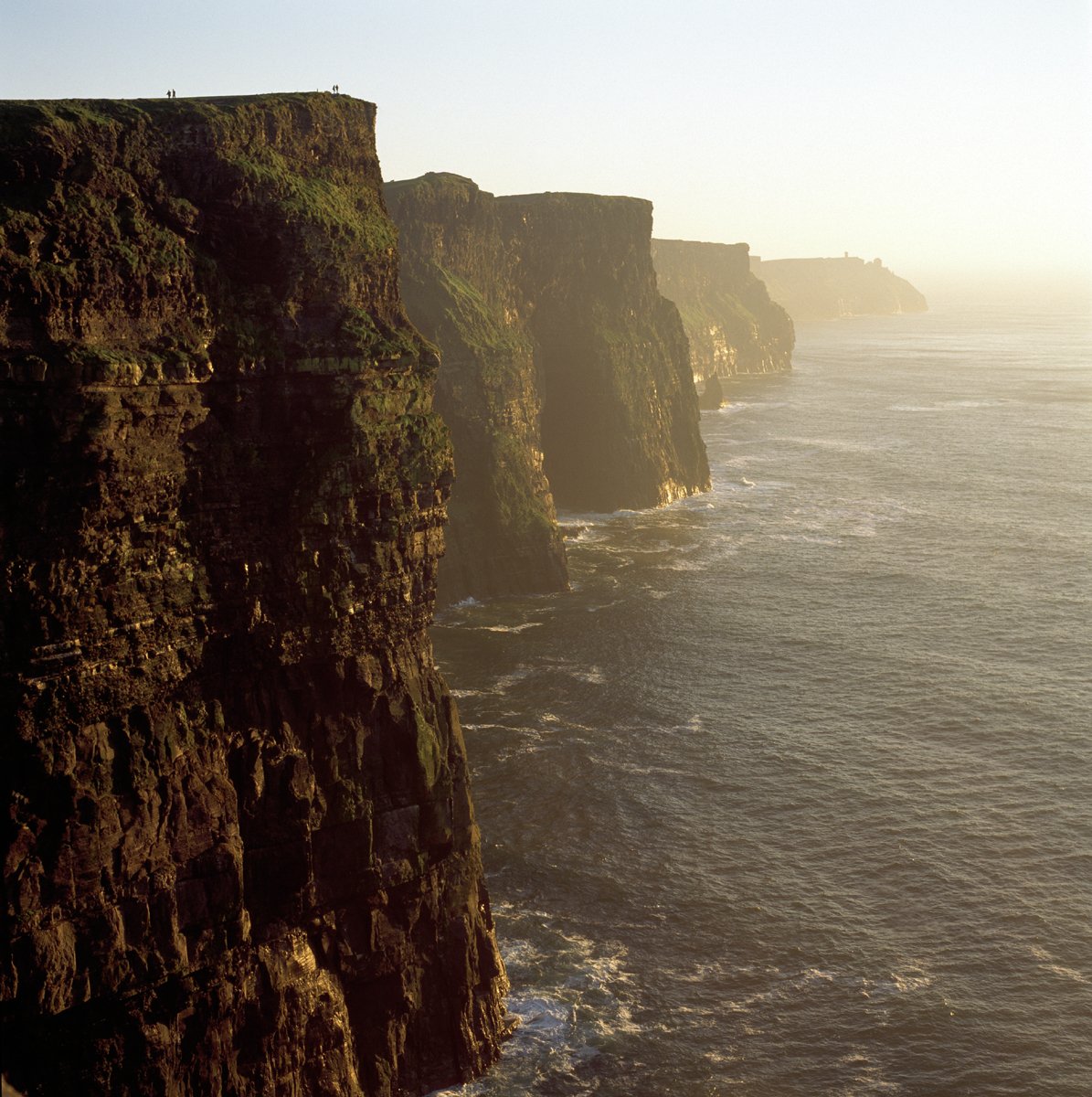 The Galway accent is considered to be a very neutral one.
For its size, the range of accents that come from Ireland is quite diverse. Unlike the Dublin, Cork or Donegal accents, the Galway dialect is quite an easy one to make out!
When native Galwegians (people from Galway) are abroad, people struggle to find out where they're from, because their accent is different to what people would expect an Irish accent to sound like. People often describe the language as sounding very clear, well-spoken and easy to understand and are often surprised to find out that they're from the Emerald Isle!
This is a huge advantage for people who choose Galway as a destination to study abroad in who don't have English as their first language and find it difficult to understand strong accents. The Galway accent is a good one to learn as you will have a neutral dialect, to bring with you wherever you go!