Why choose host family accommodation when you come to learn English in Ireland
Accommodation
9 Reasons to Stay With A Host Family When Learning English Abroad
Posted 17 January
Every year students from all around the world come to learn English in Ireland – and many of them choose to come to Galway, here on Ireland's west coast.
Many are drawn to the city itself: a hive of culture – it is in fact the European Capital of Culture in 2020 – and a vibrant mix of friendly locals and rich traditions, evident, for example, in The Claddagh, a historical fishing village.
Others come to explore the Wild Atlantic Way – a dramatic chain of cliffs, castles and caves comprising the longest coastal touring route in the world and offering a wealth of outdoor adventures and excursions. Of course, others prefer to relax on the beach, which is 50m from our language centre, or to take part in water-sport activities.
Galway is a location that caters for many tastes, so it's no wonder it's so popular!
Here you can find out more about the different course options you have. But it doesn't stop with the course. If you come to study English in Galway, you have a number of choices to make - not least where you'll stay.
While some people prefer the buzz and social opportunities of a student residence, others will enjoy the more cosy and familiar surrounds of staying with a host family.
Below are nine reasons you'll love staying with a host family. Read on to get an idea of whether it's for you, and if you have any questions, just let us know!
Reason 1: You'll get the full immersion experience
If you're coming to Ireland specifically to learn English, the last thing you want to do is fall into the trap of spending all your time with people from your home country and never speaking any English.
Staying with a host family means you'll be speaking English more of the time and learning with locals. That's why it's the most popular choice for our students.
Reason 2: You'll spend more time with native speakers
Learning in the classroom is only one part of the experience of studying abroad. The main reason to go to another country to study the language is to surround yourself with the people and its culture – to get under the skin of the language and become fluent. If you stay with a host family, you know you'll be doing this every day you're here. In fact, even if you were to only spend an hour a day together at mealtimes for four weeks, that works out as an extra 28 hours' potential conversation time. All very welcome practice!
Reason 3: You'll get to know the area like a local
Stay with those who know the city best: the locals. There's no better way of really getting beneath the surface of Galway and discovering those 'off the beaten track'* spots only the locals know about. They'll be able to point you in the direction of all the best places, whether for shopping, eating and drinking, sightseeing or trips further afield.
* 'Off the beaten track' is a phrase you can use to mean less well known, undiscovered or secret.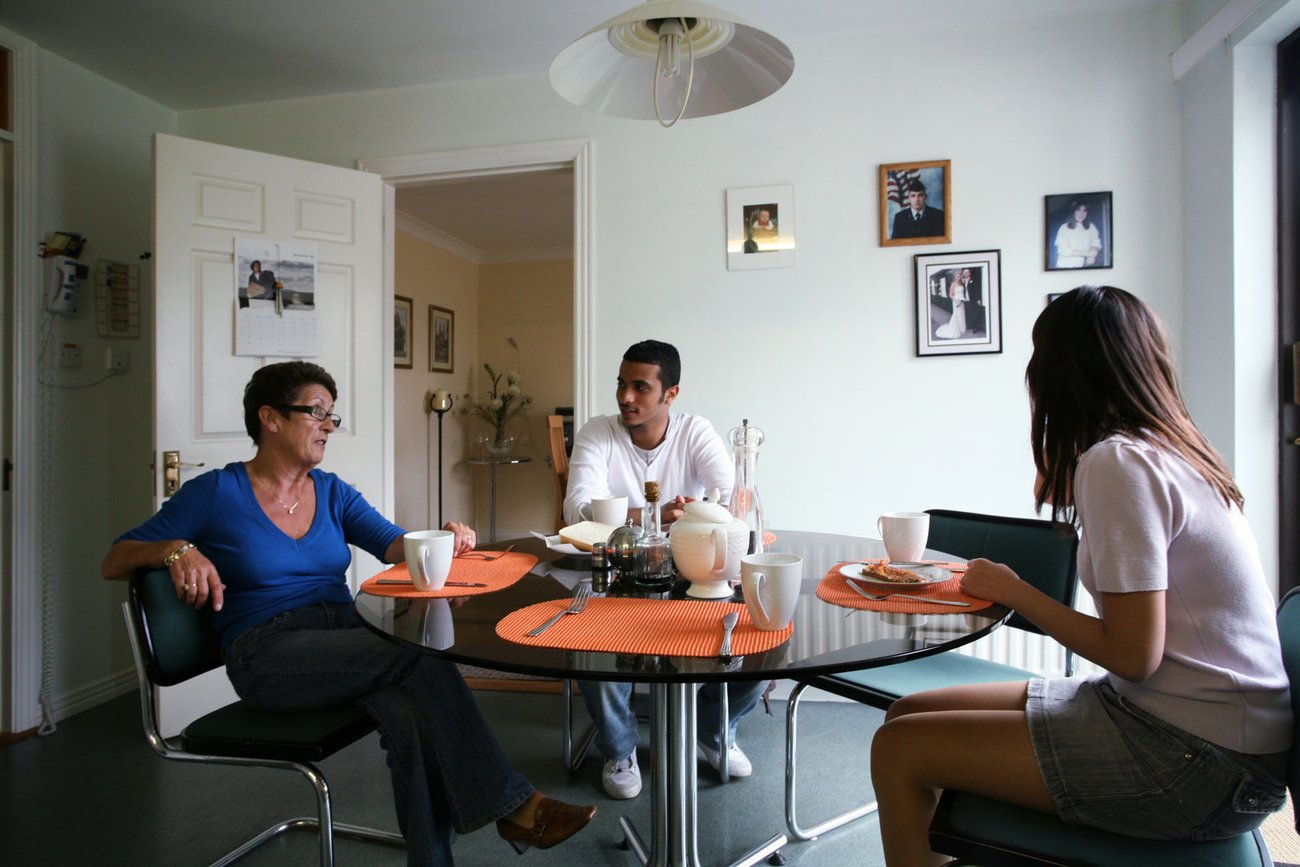 Reason 4: You'll have a home away from home
There's no doubt that a homestay provides a different, cosier experience to a residence. If you think you'll miss home comforts and you'd prefer the relaxed atmosphere of a family home, this is the ideal option for you. The majority of host families provide wireless internet connection as well allowing you to keep in touch with loved ones back home and keep up to date with the news on your social networks.
Reason 5: You'll save money on food
Our residences are self-catered, while the homestay options offer half-board during the week (breakfast and dinner) and full-board (breakfast, lunch and dinner) at the weekends – meaning you'll be saving money on food and enjoying lots of lovely home-cooked food, yum!
Reason 6: Galway is full of lovely people and host families
Galway is a remarkably friendly city. You know that place you have in mind – the one where you can stop people in the street to ask them a question and they'll be really nice and eager to help to you? It's just like that in Galway.
Felipe Gonzales Rojas, who came here to study General English, said:
"What I was most impressed with was the human warmth of the students, teachers and the residents of Galway, their kindness and closeness make it easy to make friends."
Our host families love having international students staying with them so you'll feel really welcome.
Reason 7: You'll be staying in a great location
Galway is a picturesque city with lots of corners just waiting to be explored. Our host families are dotted around the city, meaning you'll be staying somewhere between 5 minutes' walk and a short 30-minute bus ride from where you'll be studying.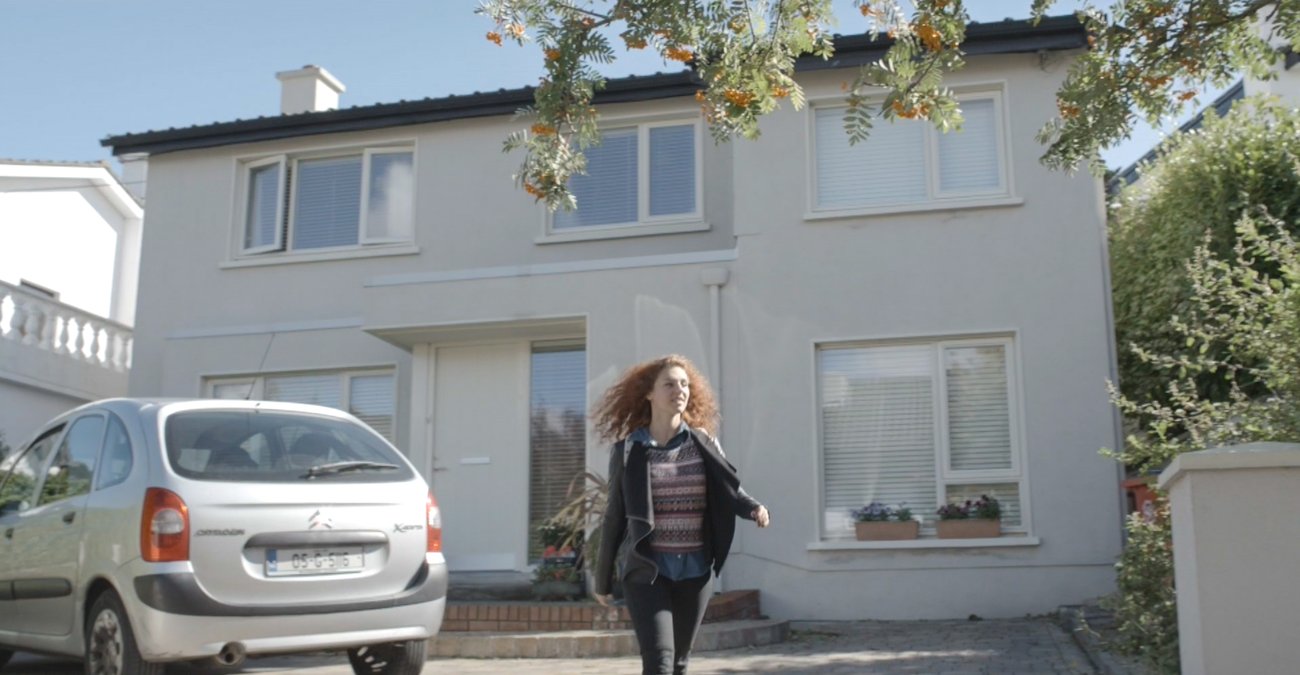 Reason 8: You'll have help on hand
We know going to another country can be a bit daunting, even for the most intrepid among us! Naturally, all our staff and host families do everything we can to welcome our students and look after their comfort and wellbeing.
Staying with a host family, you'll know you have someone to ask about any aspect of your stay and liaise with us – whether you have any concerns, questions, or just want to know how to get somewhere! And of course that means you can relax and fully focus on your course and discovering the best of the city and its people.
Reason 9: Other students love the experience
We know you'll love staying with a host family because our students always tell us how much they enjoy it. While residences can be brilliant for meeting and spending time with other students, homestays are unbeatable for immersion in the language and culture as well as a more relaxed and cosy feel.
One student, Stefano, said:
"Perfect accommodation - I can highly recommend it. The host mother was kind and made a great effort."
Find out more with these useful resources
Read more about staying with a host family here.
If you'd like more information about all our accommodation options - go here to find out more.
Here at Galway Cultural Institute, you have access to a range of English language courses for international students.
You can get more information about our general English courses here.
Find out more about our one-year study abroad programmes, or taking a summer course in Galway.
If you want to learn English while studying for a professional certificate in another subject, check out these courses.
And of course, if you have any other questions and would like to speak to someone, please contact us!