Key Benefits of taking an IELTS Examination
International Exams
Key Benefits of taking an IELTS Examination
Posted 28 May
What is the IELTS test?
IELTS, or International English Language Testing System, is a widely acknowledged by users of English as a second language as legitimate proof of their skills and abilities in using the language. IELTS is owned, managed and developed by The British Council, Cambridge English Language Assessment and IDP Education Australia. It was established in the early 1980's and introduced to students in 1989 and is now one the most recognized English Language tests worldwide. It is a standardized test aimed at General English or Academic English, either paper based or taken on computer. Galway Cultural Institute also offer ways to prepare you to get ready for IELTS from the comfort of your own home.
If you are considering IELTS in Ireland, check out our IELTS online or face to face courses.

The knowledge and skills tested IELTS in are Listening, Reading, Writing and Speaking of the English language, and each section of the test is marked as 25 per cent of the total score. The Grades range from 0-9, there is no pass or fail, and these are valid for a period of 24 months.

If you want to test your English online, you can try our online English Level test here.
Having IELTS certification will always be an invaluable inclusion on any C.V. The growing requirement of IELTS among third level institutions, business organizations (employers) and for some international visa requirements has seen over 3.5 million test takers annually in recent years. A very important point worth remembering is that there are no prerequisite English level requirements, so anybody can prepare for, and take the test!
Is it only useful in Ireland?
No, IELTS is accepted by over 10,000 organisations in more than 140 countries. After all, English is currently an official language of 67 countries around the world and spoken by over 1.1 billion people. It is widely recognized as the principal language of international business, culture, entertainment and sport. So, it makes sense to capitalize on this linguistic currency at your disposal. Learning how to pass the IELTS exam offers you the chance to avail of these opportunities.
Do you want to find out how you can start your own personal adventure in education? Then why not read more about our IELTS preparation courses at Galway Cultural Institute where a variety of IELTS courses and individual tuition options are available to suit your needs and deadlines.
Here are four key benefits to pursuing your IELTS qualification:
1. Personal Development through Preparation
Build Knowledge
Taking an IELTS preparation course will almost guarantee that your English language knowledge will improve ensuring that you become far more familiar with the standard of English required for academia or employment. IELTS preparation allows you to get an objective perspective of your skills in English, which is not often the case when receiving feedback from co-workers, friends and family whose feedback may often be welcome, but sometimes inaccurate and misleading.
Focus on your Goals
An IELTS preparation course provides you with clear and achievable goals by teaching you How to Prepare for IELTS , ensuring you have both the incentives and motivation required to improve your English. These clearly defined goals provide a balanced approach to study, ensuring that you carry out the required level of work within deadlines and avoid periods of not studying. This approach helps to identify problem areas in your language English skills and build self-confidence as you overcome these obstacles and leads to noticeable improvement.
Stronger Language Skills
Because all the English language skills are marked equally, your time is allotted carefully to each skill. This allocation is important as many students are stronger in certain skills and often tend to avoid weaker areas. Focus on key areas for study ensures notable improvement when preparing for the IELTS test.
Meet like-minded Peers
Participation in an IELTS preparation course is also a great way to network with those who have similar motivations and goals. This interaction allows you to learn in class with your peers and develop a team spirit that more often than not leads people to develop more confidence in relation to their own true potential. Added to that, these new friendships often result in study partnerships who share the same objectives and goals, which are considerable advantages compared to simply studying in isolation. The result being that your communication and interpersonal skills in English also noticeably improve. These skills are highly sought after by employers and will serve you well in the future.
2. Academic Opportunities
Progress and Pathways
Many non-native English speakers have thought about, or are actively planning to study in English language Universities to further their qualifications. Most third level institutions like Galway Business School where English is the official course language now accept IELTS as legitimate proof of a student's English language abilities. Considering an undergraduate or post-graduate degree in Galway Business School or a university? If so, you should definitely consider looking into an Academic IELTS language preparation course to help you pass the test at the required level.
Start the Third-Level Adventure
Now all that remains is for you start your adventure by finding the third level course that suits your educational background and then, check the required IELTS score necessary for application. This is required to prove that International students are ready to participate in and complete a Degree course delivered in English. Obviously, higher IELTS scores are a prerequisite in post-graduate courses. Once you have established the required IELTS level that you need, speak to a dedicated English language Institute who can help you choose the correct course to pass the IELTS test and fulfill your dream.
Once you have achieved graduate or post graduate status at an English Language University, your employment opportunities greatly increase as English is now accepted as the principal international language of business globally.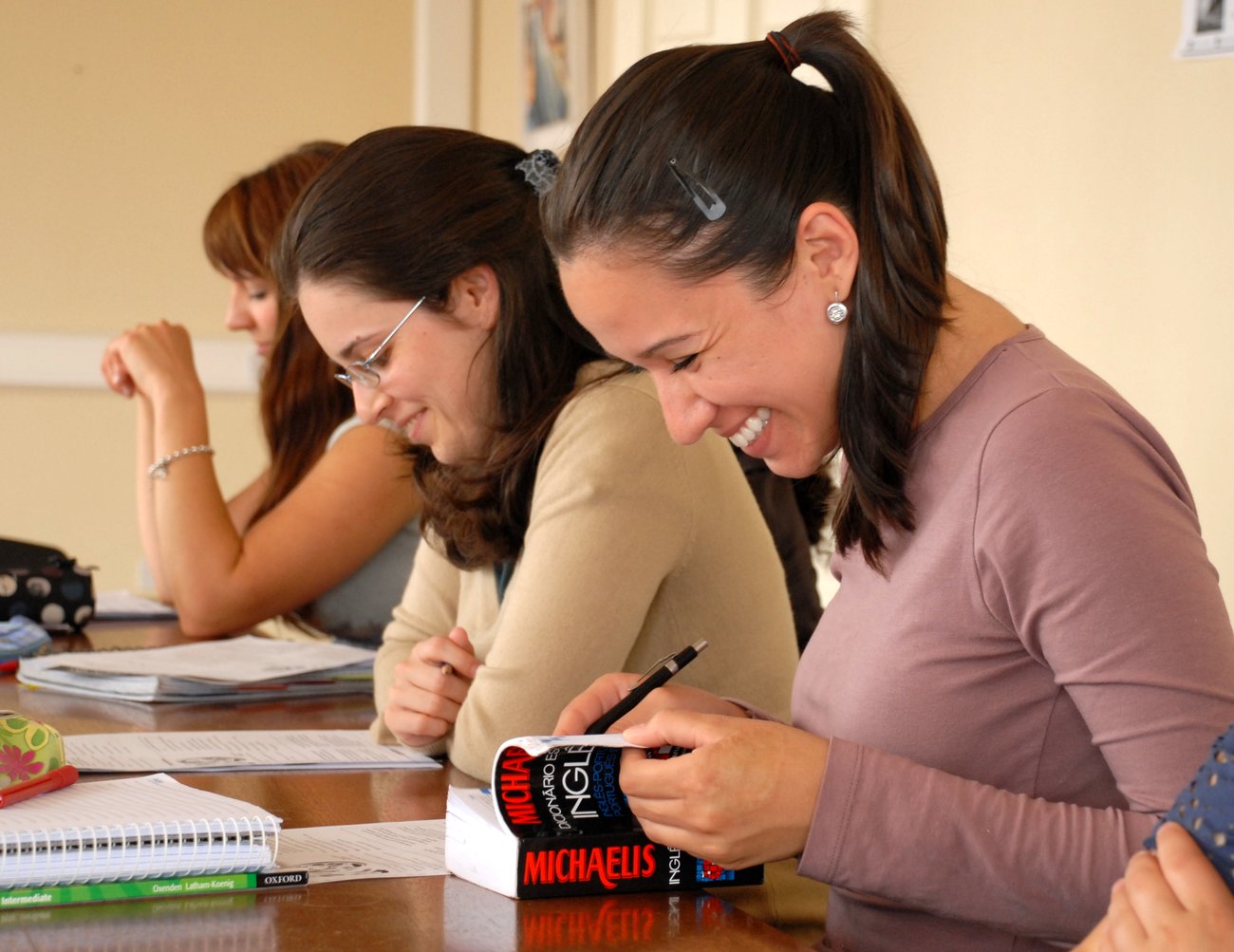 3. Meeting VISA Requirements
Come fly with me!
When applying for a work VISA to countries such as Ireland, UK, USA, Australia, New Zealand, Singapore and Canada IELTS is usually a requirement sought by most companies for those seeking long term contracts or, by educational institutions.
The reason for the IELTS certification is to show that you have more than basic conversational skills and possess a range of vocabulary, grammar and a balance of English skills that are required to integrate into a working/study environment and of course, society in general.
Different region, different requirements
It is really important that you check the required score for the position you are applying for as it varies from country to country. Certain professions/courses such as education, legal and medical will require scores of 7 whereas others will be lower. The job/study requirements are usually clearly stipulated by employers/education institutions, and interviews or presentations in English are the norm. This is where IELTS preparation becomes invaluable and helps the applicant approach the application process with confidence.
Once accepted for either employment or a third level education course your IELTS certification has now provided you with a key document in applying to the respective immigration authorities for a necessary VISA to live and work/study abroad.
4. Enhanced Career Possibilities
Boost Your CV/Resume
English language skills are a valuable inclusion on any C.V. when looking for work abroad. IELTS certification provides official proof of your ability and helps employers to narrow down the selection process as English is often considered as valuable an asset as other job requirements.
Many students are now quite willing to work abroad due to the lucrative nature of job opportunities available. IELTS can often prove to be a significant influence in helping individuals during job selection and choosing the best career path.
Work Multinational
IELTS is not only beneficial to those willing to travel but also to those seeking employment in a variety of sectors in their native countries. Many multi-national companies and national companies, government departments and the medical and legal professions see English as a necessary component of their business model. Therefore, applicants with an accepted certified level have an immediate advantage and more opportunities.
Participation in an IELTS course also proves to employers that you can plan and strategize to reach objectives and goals. Moreover, it proves you can communicate in English when working towards these targets, whether alone or in a group. It is also worth noting that those who have studied abroad and worked in an English-speaking environment are viewed as highly employable on return to their native countries.
Study in the heart of Galway, Ireland
Improve your English skills in Galway and gain an internationally recognised certificate with our Cambridge English exam preparation courses. The Cambridge English Certificates are the world's most preferred and widely-endorsed series of English language
Explore more English courses