Galway
Study English in Ireland in the Capital of Culture
Posted 11 October
Galway 2020: what to expect
Did you know that 2020 is going to be the most exciting year ever to study English in Galway?
Why?
Because excitement has been mounting over the past four years as the city prepares to become the European Capital of Culture in January.
Studying English in Galway always brings a host of cultural opportunities, because of the city's rich tradition in music, the arts, and theatre, but 2020 is going to be truly special for anyone visiting the city and county.
If you come to study here in Galway, you will be able to choose from 1,900 events, spread throughout the year, exploring the themes of landscape, language, and migration.
Two European cities will share the spotlight as 2020's capitals of culture, Galway and Rijeka, a small city in Croatia.
It's going to be a very special year and the organisers of Galway 2020 are looking for people like you to volunteer with the Capital of Culture.
What better way to explore the rich cultural life of this amazing city, practise and improve your English, and make new friends, than by volunteering during this "once in a lifetime" experience?
Galway 2020 is a wonderful opportunity for the city and surrounding countryside to showcase its amazing cultural experiences to visitors from all across the world.
If you are planning to study an English course, please check our offer here.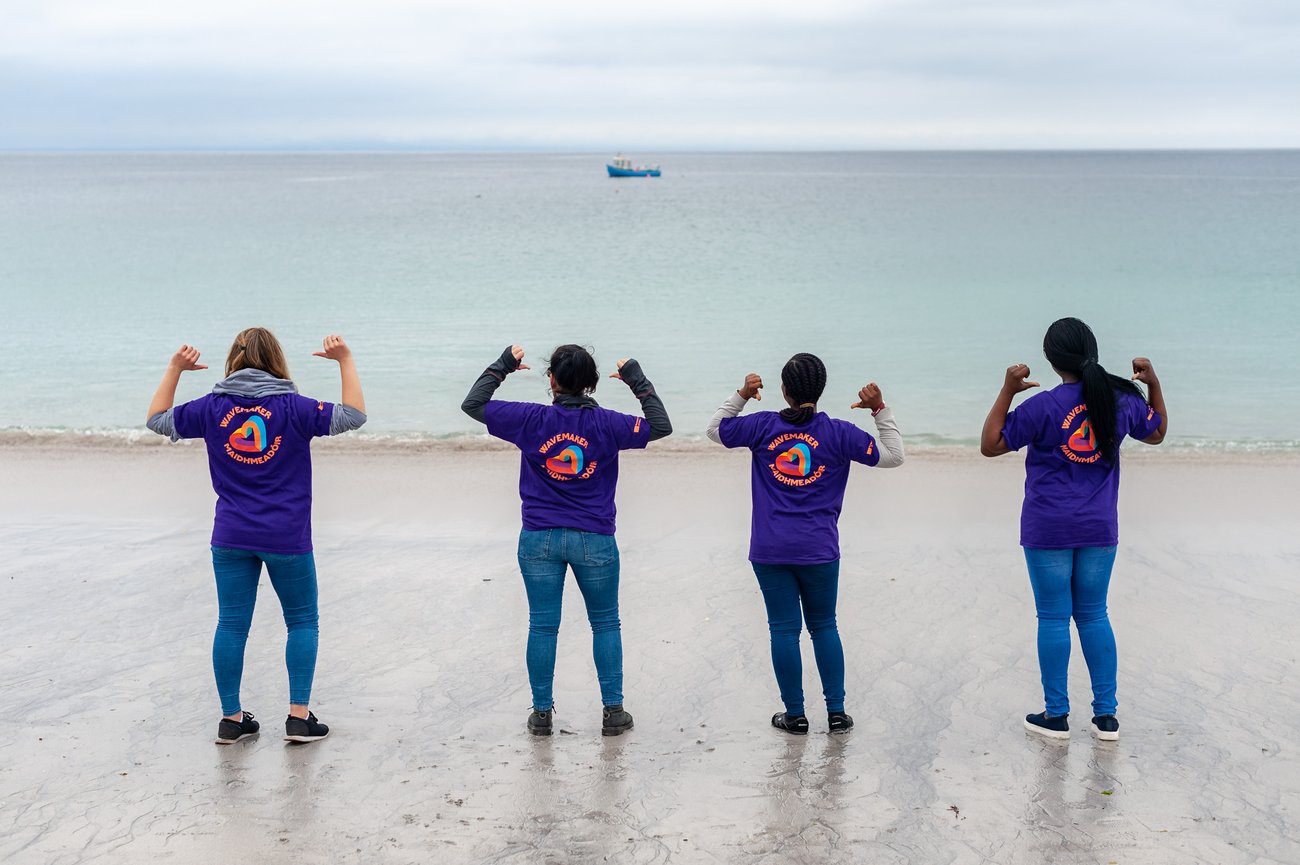 Volunteering opportunities for language students at Galway 2020
GCI students can be at the heart of it, as the organisers of the European Capital of Culture programme will be particularly happy to welcome volunteers who wish to immerse themselves in the local culture.

Galway2020 will be the largest cultural event ever undertaken on the island of Ireland comprising of over 1,900 events across 154 projects, 170 partnerships, and collaborations with local, national, European and international artists.
More than 300 volunteers from 40 different countries have already signed up for the volunteer 'Wave Maker' programme and, if you have an interest in the arts and making friends, there will never be a better time to study at an English language school in Galway.
Beginning in February, and based around the four fire seasons if Ireland's ancient Celtic calendar, there really will be something for everyone who visits the European Capital of Culture in 2020.
Local artists will be joined by performers from all over the world for the 12 months of cultural celebrations and English language students at GCI might just have the skills required to make some waves throughout the year.
"This really is going to be a once in a lifetime experience," explains Elena Toniato, who is the Volunteer Programme Development Manager with Galway 2020.
Like many language students, Elena came to Galway to improve her English, fell in love with the place and the warmth of its people, and never went home.
Read more about other students' experiences at Galway Cultural Institute.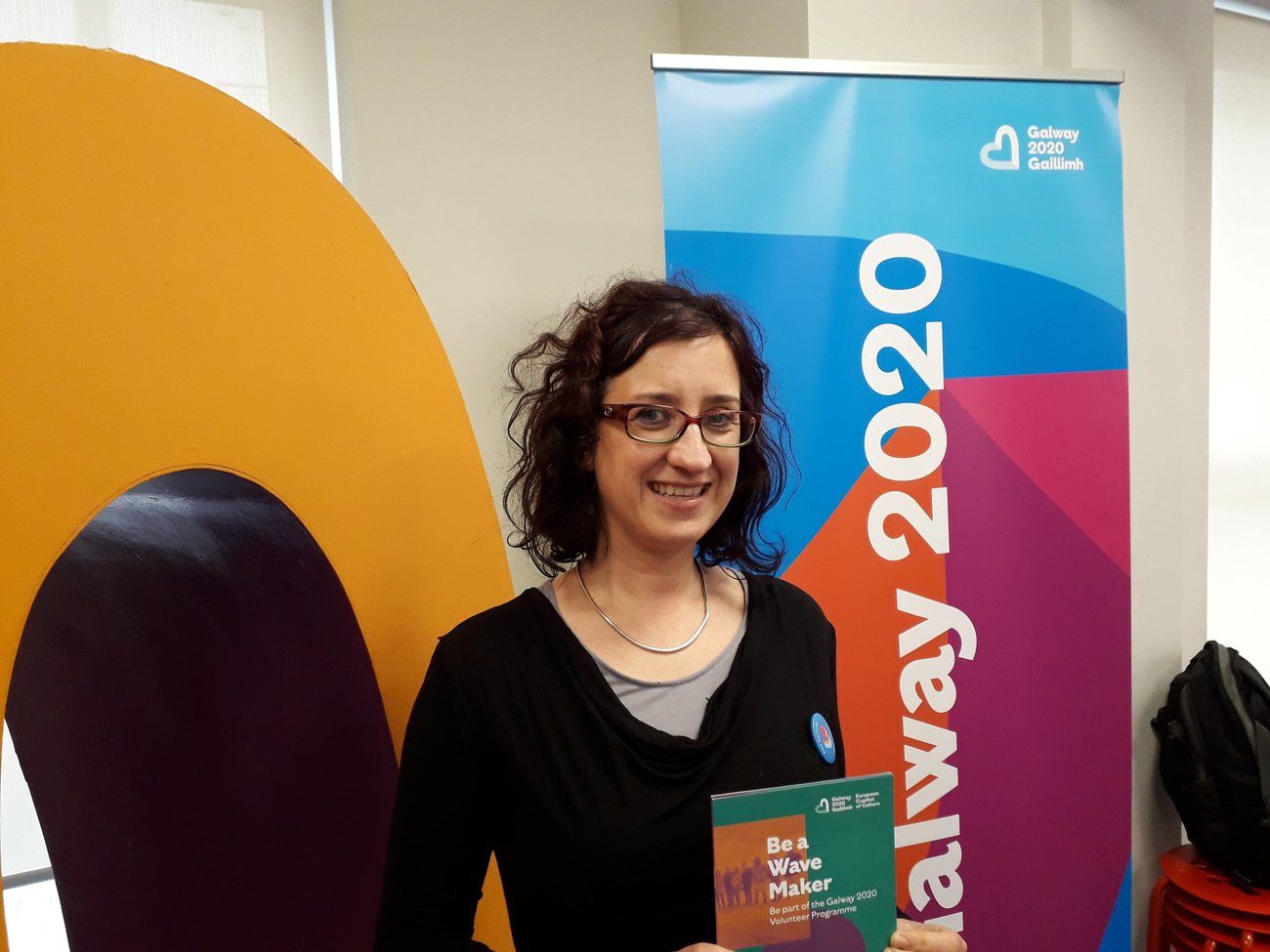 She is excited that such a small city on the Atlantic coast, with a population of 80,000, will be at the heart of Europe throughout the year.

"What I love about the Capital of Culture is that it is local, national, and international at the same time," she says.
"As an Italian, living here for a long time, I feel very strongly about the European connection. Ireland is an island, and Galway is at the western fringe of that island, but at the same time I believe that Galway people are very European. Not by chance is Ireland called 'the Mediterranean of the north'!"
She says that English language students who come to Galway are blown away by the culture as soon as they arrive. They see the buskers on the streets, hear the traditional music in the pubs, and are made aware of the city's wonderful theatre scene.
"I think students come to Galway because of the rich culture, people tell their friends that they have to come here, and it's now such an amazing opportunity for foreign students to volunteer with the European Capital of Culture," she explains.
She tells language students in Galway that volunteering is a great way of making new friends, meeting locals, and having fun away from the city's world-famous pubs.
She wants long-term GCI students, or those who have a high level of English, to think about becoming a 'Wave Maker' in 2020. The volunteer 'Wave Makers' will be the face of Galway 2020 and welcome both artists and visitors to the city throughout the year.
"We will provide students with special training, we will allow them to become ambassadors for Galway, and I think volunteering with Galway 2020 will provide fantastic opportunities for language students," Elena tells the GCI blog.
"I think volunteering is one of the best ways for students to meet Irish people. It doesn't have to be a huge commitment, but in those few hours per week or month you can learn new skills, meet new people, establish relationships, and make wonderful friends."
The minimum age for a volunteer is 18 years and Elena would like her team of 'Wave Makers' to make a commitment of at least a couple of months.
She will allow volunteers to specialise – for example, those who love working with children will be assigned to the children's events throughout the 12-month programme.
There will be a lot of 'meet and greet' roles, especially for GCI students who have a higher level of English, to mix with artists from other countries, and perhaps to do some interpreting for artists and visitors who share their native languages.
Galway 2020 will kick off with a huge opening ceremony in the first week of February and the organisers have devised a packed programme of events throughout the rest of the year and into January 2021.
At a time when it is very important to forge friendships between people from different countries and backgrounds, Elena sees her team of volunteers as the heart and soul of the festivities.
"People in Galway are already blessed to have so many festivals, but the fact this is a celebration of culture over a whole year makes this so much more exciting. We want the volunteers to avail of the training and to be part of our team. We want to be as inclusive and diverse as possible, if you are here for a few months come and talk to us," says Elena.
"One of our current volunteers from Brazil told me this programme is already changing her life. I was at NUI Galway last week. An Indian student told me she chose Galway because of Galway2020. They knew in India about the Capital of Culture!"

To find out more about becoming a volunteer with Galway 2020, please check out www.galway2020/volunteering.
You can read more details about Galway's festivals here.
-- * Ciaran Tierney won the Irish Current Affairs and Politics Blog of the Year award at the Tramline, Dublin, in October 2018. Find him on Facebook or Twitter here. Visit his website here - CiaranTierney.com. A former newspaper journalist, he is seeking new opportunities in a digital world.
All Photos courtesy of Ciaran Tierney Digital Storyteller