Top tips to improve your English Skills
English Language
Top tips to improve your English Communications Skills
Posted 19 July
Do you ever feel any of the following?
I've hit a brick wall and my English is going nowhere.
I've been stuck at the same level for months and I don't feel as if I'm making any progress.
I can't have conversations or I'm having difficulty understanding native English speakers.
I'm not able to apply for a job because my English isn't good enough.
My accent is too strong and nobody can understand what I'm saying.
I keep making the same grammatical mistakes no matter how many times my teacher corrects me.
If you feel or you can relate to any of the above statements, well this blog may be of interest to you. You are not alone, in fact, the majority of students taking English courses at the Galway Cultural Institute have experienced one or more of these feelings at some stage during their time learning English in Ireland. Just remember we all have good days and bad days and how well we communicate is greatly influenced by our mood on a particular day, so it's so important to stay positive and go easy on yourself. Give yourself some credit for having the courage to leave the comfort zone of your home country and travel to the west of Ireland to seek out a better future. You can be sure that your Galway Cultural Institute English courses and learning experience will stand to you for the rest of your life.
Now as a teacher with several years teaching experience, I would like to offer a few of my own personal tips to improve your fluency in the English language.
1. Immerse yourself in the English language
When you finish your English lessons, you need to find opportunities to immerse yourself in the English language. Before you go to bed make a plan for the following day that includes English speaking activities. If you finish your English course at 12.30, have a coffee and a chat with some other students or if it is raining you could play a board game, like scrabble or chess in the Halla Mor.
If the weather is nice, you could possibly go for a walk on the prom in Salthill with another student and take in the breathtaking views of Galway Bay or organize a weekend excursion with other students to Connemara, Cliffs of Moher or the Aran Islands.
If you're on your own, listen to English podcasts that you're interested in and make sure you get a copy of an Irish newspaper to keep up to date with what's happening in Ireland. In other words, you've got to surround yourself in English as much as possible and, above all, never use the weather as an excuse for not participating in social activities!
2. Forget about your level: just relax speak English
Please stop worrying if you are an A1, B2 or C1. It's not important and nobody is judging you by your level of English. Once you've finished class go out and practise using the English you've learnt and you'll soon see that you will acquire new vocabulary. If you're a nice person and enjoyable to be with, you'll make more friends and have interesting conversations. Every time you speak, you're learning English and making progress. It's impossible to accurately determine a student's exact level of English as some people are better at speaking than writing for example.
I have taught many A1 students who have managed to secure jobs in Galway and within six months and have made incredible progress. If you take a walk around Galway you will meet many GCI students who are working in bars, restaurants, coffee shops etc.
3. When you're speaking don't be afraid to make mistakes
Human beings are not robots and we learn from our mistakes. When you're speaking try to focus on the conversation and not on your mistakes. Native speakers make mistakes regularly, but nobody cares as long as communication goals are not being inhibited. If you use an incorrect tense or a preposition in class, your teacher will correct you. However, when you're talking to a native speaker they probably won't notice as they aren't listening out for your mistakes. People just want to understand one another so try not to plan the perfect sentence in your head before you speak. Try and improvise as much as possible.
4. Keep a record of any new English vocabulary you learn every day
It's so important that you process the language you acquire each day. It's simply not good enough to do a vocabulary building exercise in class and not apply a process to help you remember the words that are new for you. I'm not suggesting for one minute that you keep a record of hundreds of words each day. Just pick a word or phrase from a lesson and write simple sentence with the word used in the correct context and keep a record of it on your computer.
Example: I came across a really interesting bookshop I'd never seen before while I was strolling up shop street in Galway.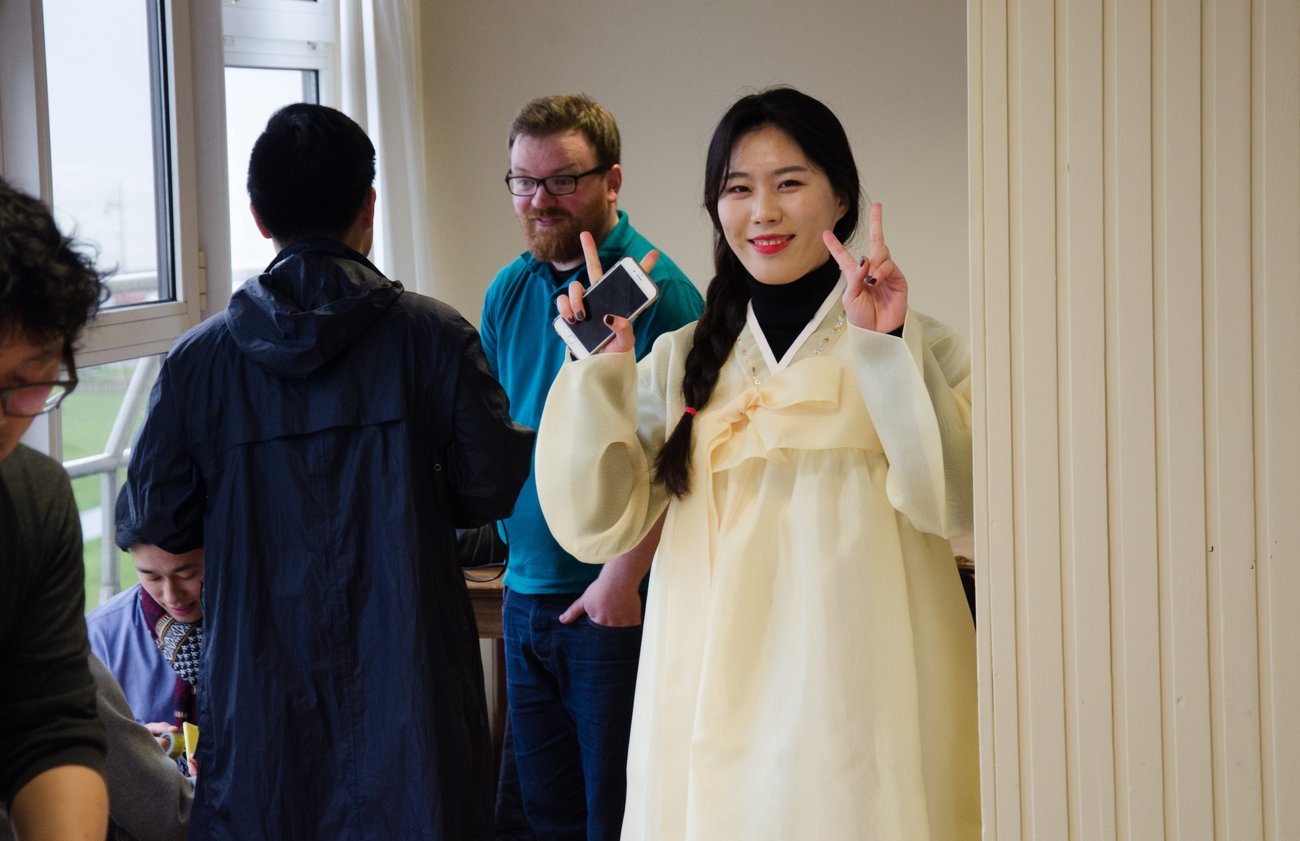 5. Listen actively when you're speaking to someone
When you're listening to someone speaking it's important that you listen actively by using expressions to show empathy or interest in the conversations. Expressions such as, wow, oh my god or I know what you mean can bring a conversation to life and show the speaker that you are listening and fully engaged in the conversation.
6. Read regularly
Whether you like reading in bed, or during your lunch break it's so important to incorporate reading into your daily routine regardless of your level of English. Take a stroll into Galway city center and pop into Charlie Byrne's book shop and you're bound to find a book that interests you. You could also join the local library across the road from Charlie Byrne's and borrow a book or just relax and read a book for an hour or two. The GCI library is good has some interesting books on Irish culture as well as an impressive range of Irish movie DVDs.
7. Get involved in the local community
While you are studying English at GCI remember Galwegians (Galway locals) want to meet you and learn about your culture too. Join a gym, social club or even consider doing voluntary work with a charity. If you engage with the local community, who knows what opportunities may arise. It also gives you confidence in your ability to communicate with native English speakers.
8. Don't get stressed out over your pronunciation.
You might have a strong accent, but so do many native English speakers. As an Irish person, I have difficulty understanding people from Dublin, Cork or Belfast at times and this is because it takes time to tune your ear into the accent you're hearing, especially if you haven't lived there. After a while, it becomes easier and it's exactly the same for people listening to your accent. Just remember to slow down and speak clearly and don't be afraid to ask someone to repeat if you're have problems understanding what they're saying. As Galway is an Irish speaking part of Ireland, you're bound to encounter locals chatting to each other in Irish so try and pick up a few words of Irish (cupla focal as Gaelige) and you'll impress the locals.
English language teachers tend to slow down while speaking or speak with a neutral accent in class. It's our job to use language that's appropriate for your level in class but when you leave the classroom it' s up to you 'to venture out of your language comfort zone' and immerse yourself in the English language.
Study in the heart of Galway, Ireland
Improve your English skills in Galway and gain an internationally recognised certificate with our Cambridge English exam preparation courses. The Cambridge English Certificates are the world's most preferred and widely-endorsed series of English language
Explore more English courses