Study English at GCI in Galway, Ireland
Student Blog
Why study English in Galway, Ireland
Posted 02 April
Hi, I'm Kristell Hernandez I'm a 27 year old Mexican – my birthday was on March 20th - my second birthday since I arrived in Galway a year ago now! I wanted to start writing this blog as a way to tell you about my experience living and studying English in Galway. It has been one of the best decisions I have made in my life, I'm not talking exclusively about improving my language skills! Living abroad is one of the most challenging and rewarding experiences and in my next few posts I will explain everything that I have experienced first-hand so you can think about having this amazing experience in your own way.
Let's get started, have you ever dreamed of immersing yourself in a new culture and learning a new language? If so, Galway in Ireland may be the perfect destination for you. With its stunning landscape, bustling nightlife, and friendly locals, studying English in Galway is an unforgettable experience.
This blog post will let you know why I have found Galway to be such a great place to learn English and what makes it stand out above other destinations. Whether you want to explore Irish culture or use the city as a base while exploring the country, read on to learn more about why studying English in Galway should be at the top of your list.
The Importance of English
English is the most spoken language in the world, making it an important language to learn. However, the reason I decided to focus on improving my English is because I have always wanted to live abroad and build up knowledge and new experiences and also I've always dreamt of living my life in and through English having friends from all around the globe so there you go – the reason I came to Ireland!
Perhaps some of these reasons will be the same for you!
First and foremost, you may be thinking about your academic future, most international universities deliver their classes and lectures in English this means that if your English isn't good enough, you simply won't be able to understand what's going on in class. And I guess even if you could understand the lectures, participating in class discussions would be very difficult. Let's not forget - all the course materials are also in English!

But an English academy isn't just about academics, socializing is essential to the experience! You'll likely want to explore Galway and meet new people when you're not in class studying if your skills aren't up to par, this will be quite difficult. Overall, good English skills are essential if you want to focus on building a bigger network in Ireland.
The benefits of studying English at Galway Cultural Institute
Galway is one of the most beautiful and culturally rich cities in Ireland. Located on the west coast of the country, Galway is known for its vibrant nightlife, friendly locals, and stunning scenery. It's no wonder that so many people choose to study English in Galway!

There are many reasons why studying English in Galway is a great idea. For one, the city is home to Galway Cultural Institute, whether you're a beginner or an advanced learner, you'll be able to find a course that suits your needs.
In my experience, the top 3 benefits of studying in GCI have been:
Classes taught by experienced and qualified instructors; you can be sure that you'll make progress quickly.
Being able to learn English in a supportive and fun environment.
Experiencing Irish culture first-hand. From traditional music sessions, in pubs to exploring the city's medieval streets, there are plenty of ways to immerse yourself in local life.
Of course, if you want to venture further afield, Dublin and Belfast are both just a short train or bus ride away! So, whether you're looking to improve your English skills or explore Ireland's rich culture, studying English at GCI is the perfect choice for you.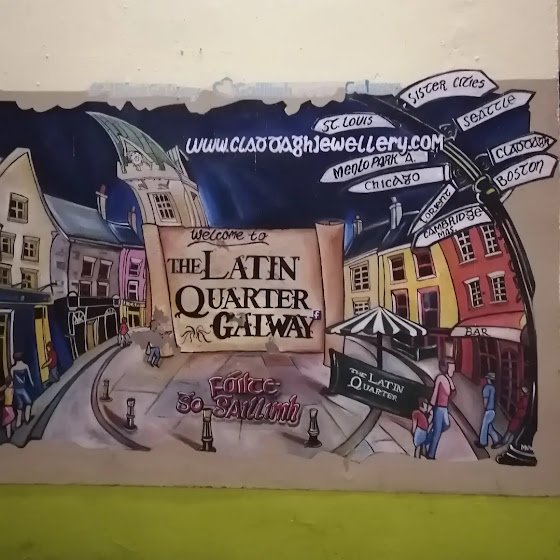 What I've learned about Irish culture in 12 months
When I arrived in Ireland, I only knew a few things about Ireland like…
It's quite a temperate climate here.
It's a great place for movie lovers - they had a lot of places where movies have been filmed on location for example my personal favourite one P.S.I Love You. I loved that film, and it made me think I was going to live where these two characters fell in love!
Since then, I learnt that the Irish culture is one of the world's most unique and interesting cultures. From the traditional music and dance to the food and drink, there is something for everyone to enjoy.

There are too many things that I love about being here to write here, but I will try to sum up here:
Studying English in Galway will give you the opportunity to immerse yourself in the culture. This means that you will be able to learn about the history and traditions of Ireland, as well as experience them first-hand.
People are really friendly you will never feel alone, for me it was shocking that elder people talk to you at the bus stop, during bus ride and you learn a lot.
When it gets sunny people run to the beach, no matter what!! Sunny can mean anything above 15 degrees Celsius!!
Irish and Mexican people share the same sense of humour from my perspective.
You get to be a citizen from the world making friends from all around the globe.
Also, if you are interested in learning more about Irish culture, then studying English at Galway Cultural Institute is the perfect choice for you! Here you will have very interesting optional lessons about traditions and find international friendships.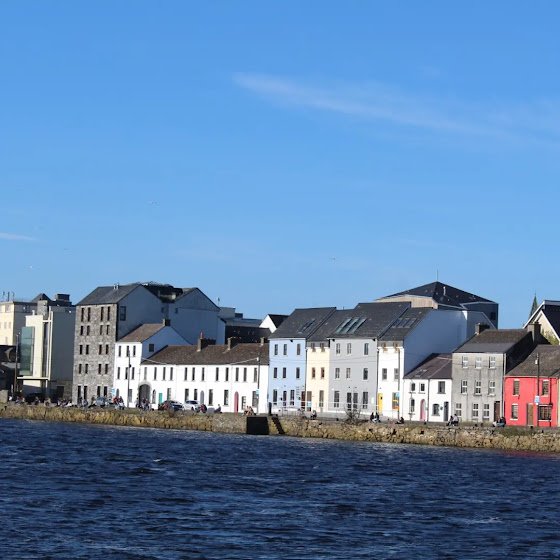 Why choose Galway?
Galway is a beautiful, historic city on Ireland's west coast. It is known for its vibrant culture and most friendly people. Galway is also a great place to learn English
For me, Galway has been a great place to study English because it is a small city, so it is easy to get around and meet new people. The landscapes are stunning, it's a city but without all the hassle of a very big city, trust me I'm from Mexico City, and is good to have all the commodities from the city in a less chaotic way!
There are also many things to do, even if you don't know your way around you will always discover new spots so you won't get bored while you are studying.
Studying English in Galway, Ireland is a fantastic way to immerse yourself in the language and culture. The city's vibrant atmosphere and friendly locals make it an ideal destination for students looking to improve their English skills. With courses tailored to all levels of learners, from beginner to advanced, you are sure to find something that fits your needs. Galway Cultural Institute is going to be like a new Irish home to you. So, if you're considering studying abroad and want an unforgettable experience and what is stopping you is the fear to be away from your family and lonely, consider heading over to beautiful Galway here at GCI we got you covered and waiting for you with arms open!
Study in the heart of Galway, Ireland
Improve your English skills in Galway and gain an internationally recognised certificate with our Cambridge English exam preparation courses. The Cambridge English Certificates are the world's most preferred and widely-endorsed series of English language
Explore more English courses