A Cambridge qualification can make a dream come true
International Exams
CAE student Flavia loves GCI
Posted 03 December
The experience of moving to another country, living with an Irish family, and exploring one of the friendliest cities in Europe has meant that Swiss student Flavia Locher (20) has loved every minute of her time studying English at Galway Cultural Institute (GCI).
Flavia moved to Galway from the north of Switzerland to take part ina 12-week Cambridge English Advanced (CAE) preparation courseand feels that her experiences at the language school have exceeded all her expectations.
Students preparing for the CAE exam are among the most focused at GCI, as they prepare for an examination which will give them a qualification which is recognised all across the world.
Employers and universities often require proof that students have an advanced level of English (level C1 in the CEFR) and Flavia will need the CAE qualification to realise her goal of working as a primary teacher in her native Switzerland.
Currently on a gap year from her full-time studies in Switzerland, where she will begin a teacher-training course next year, Flavia has been delighted with her decision to move to Galway in order to study and take the CAE examination at GCI.
Flavia always dreamed of becoming a primary teacher, so she has been aware of the importance of the CAE examination for some time. She feels the 12 week course in Galway, where four and six week courses are also available, has been exactly what she was looking for when she began to look at her options overseas.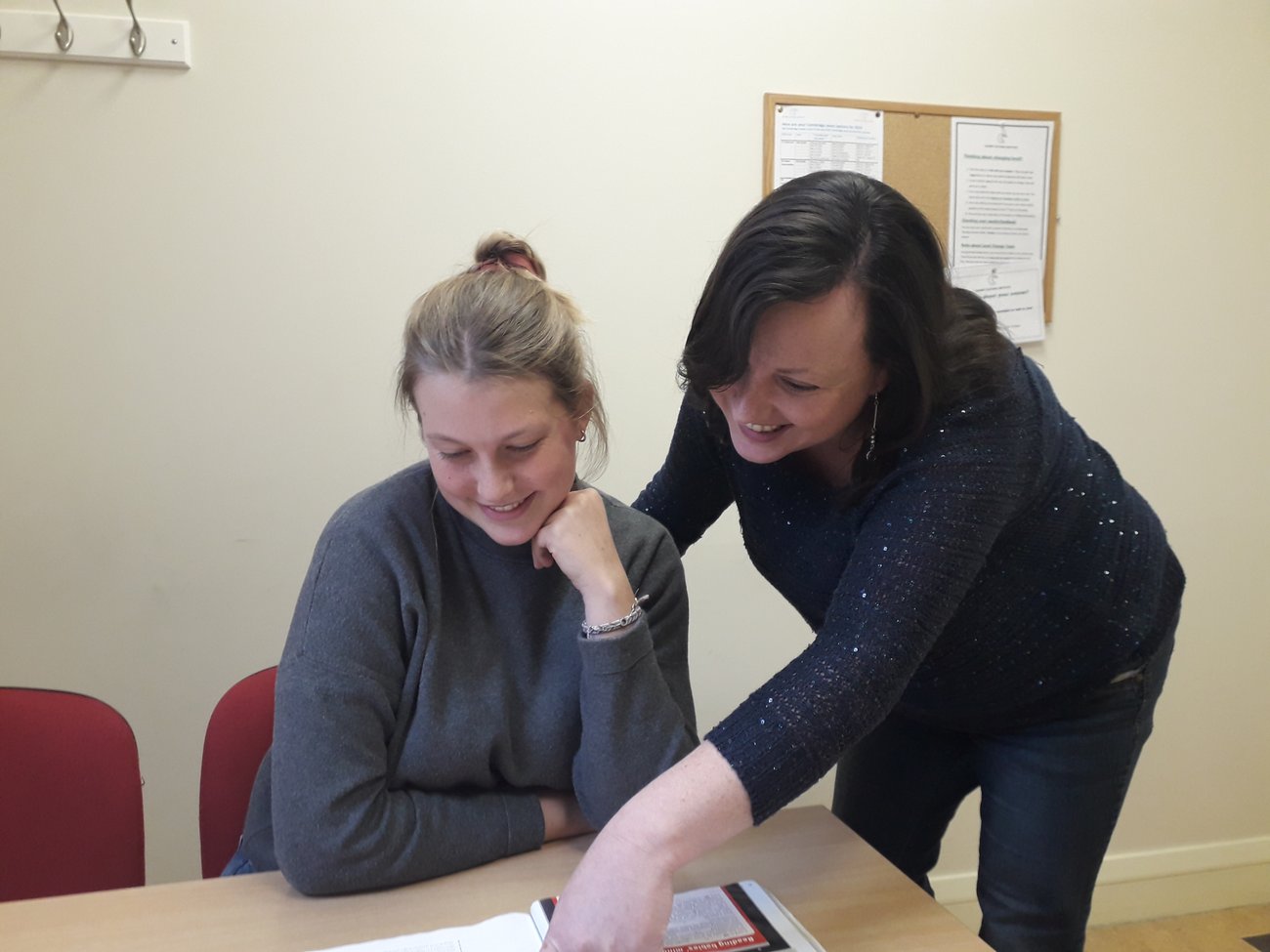 "I was thinking about going to England, but I had been there before," she says. "So I decided on Ireland and I had to choose between Dublin and Galway. For me, Dublin was too big. I still wanted to have a city where there was lots of stuff to do, like going to the famous pubs. For me, Galway was the perfect option. It was a city, not so big, and yet with plenty of things to do!"
Flavia did her research before she left Switzerland. She knew that GCI had a host of fun activities for students every week and read about the famous 'Pub Night' and the weekly walking tours on the GCI website.
Her agency in Switzerland provided expert advice in helping Flavia to choose her destination for a 12 week CAE preparation course. The agency told her that Galway had brilliant night life for such a small city and she has not been disappointed.
"Actually, I have made friends with a couple of Swiss girls in my class and I am glad I have met them, but we try to speak English to each other all the time. I have made new friends from the French-speaking part of Switzerland and from Spain. I love the mixture of nationalities in my class and the way we help each other out preparing for the CAE examination."

Flavia is in a class with 13 students from Spain, Switzerland, Brazil and Mexico and has enjoyed exploring Galway with her new friends in the afternoons. They have classes in the mornings, so they have a lot of free time for fun activities, although the teachers do give them lots of writing exercises to do at home.
"We speak English a lot outside the classroom. I think my writing, reading, and listening have all improved since I came to GCI. When I go with my friends to a café, we speak English. I love Galway and I really love the lifestyle here. We always go to the city centre for a coffee after school or we explore the beach at Silver Strand or Menlo Castle by the River Corrib."
Flavia enjoys the music sessions in the Galway pubs, watching TV series in English, and chatting with her host mother in her Irish home. The only big difference she has noticed compared to Switzerland is that the Irish people wear shoes inside their houses!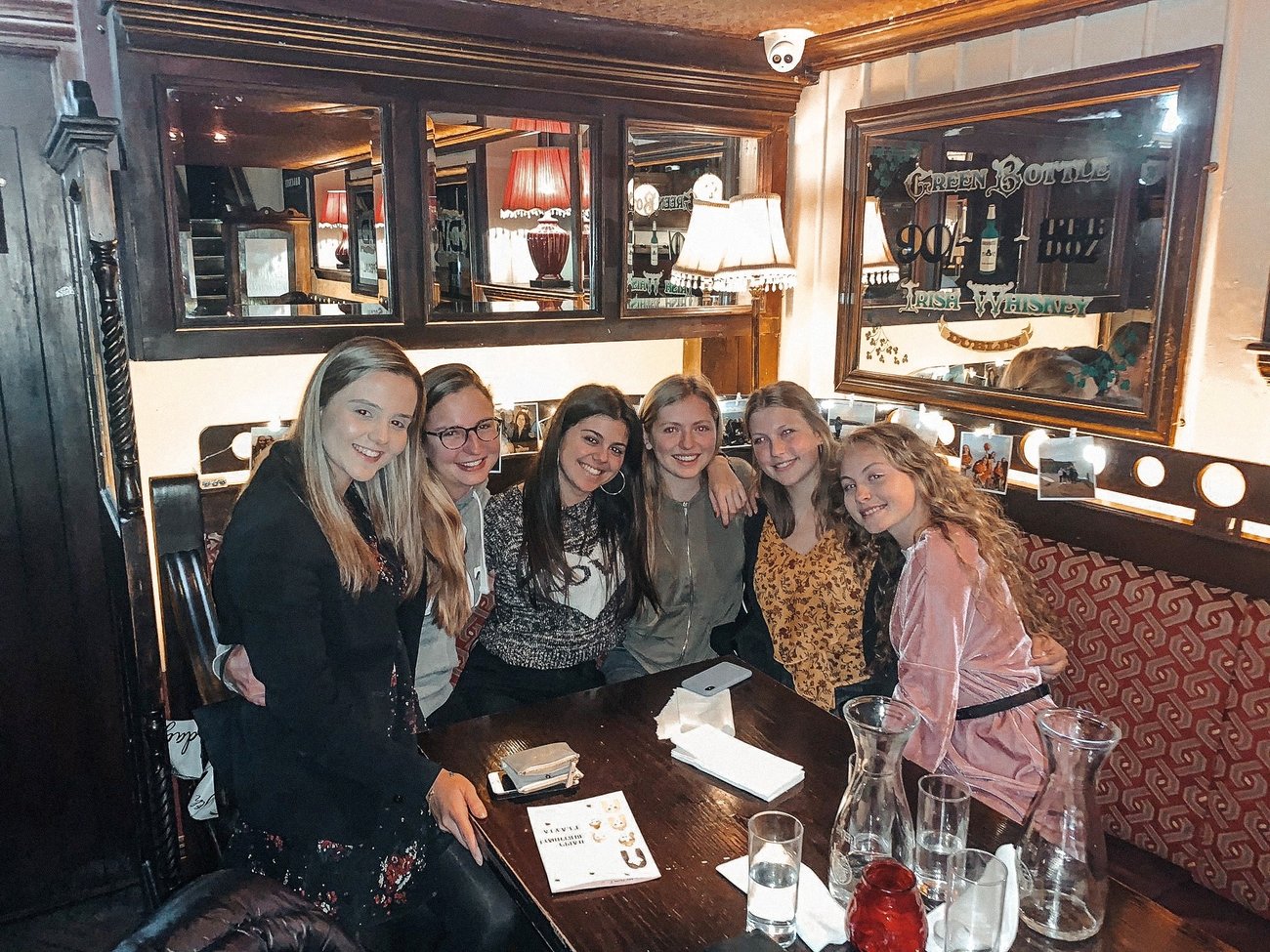 "I have a really nice host mother who cooks really nice food with a lot of variety. What was weird at first is that you wear shoes in your house. But if I ask, she explains things to me. She talks a lot to me," she says.
"I am so glad I chose GCI and Galway. Back home, my agency were really helpful and answered all my questions about GCI, Galway, and Ireland before I came over. After telling me so much about what a beautiful city Galway is, they made the decision easy for me."
Her teacher, Jillian Loftus, has been impressed by how much progress Flavia has made during the 12 week course. She enjoys how much the students and teachers bond together as they prepare for the CAE exam.
"This class is really good for not speaking their own language. They try to explain the meanings of words to each other in English. They are really motivated and, like Flavia, they see the value of an internationally recognised C1 qualification," says Jillian.
"Flavia already had the experience of studying in England before she came to Galway. But you can see her confidence growing and her pronunciation has improved significantly here. In general, she does everything I ask her to do on time and it's really nice to see her English progressing over the 12 weeks."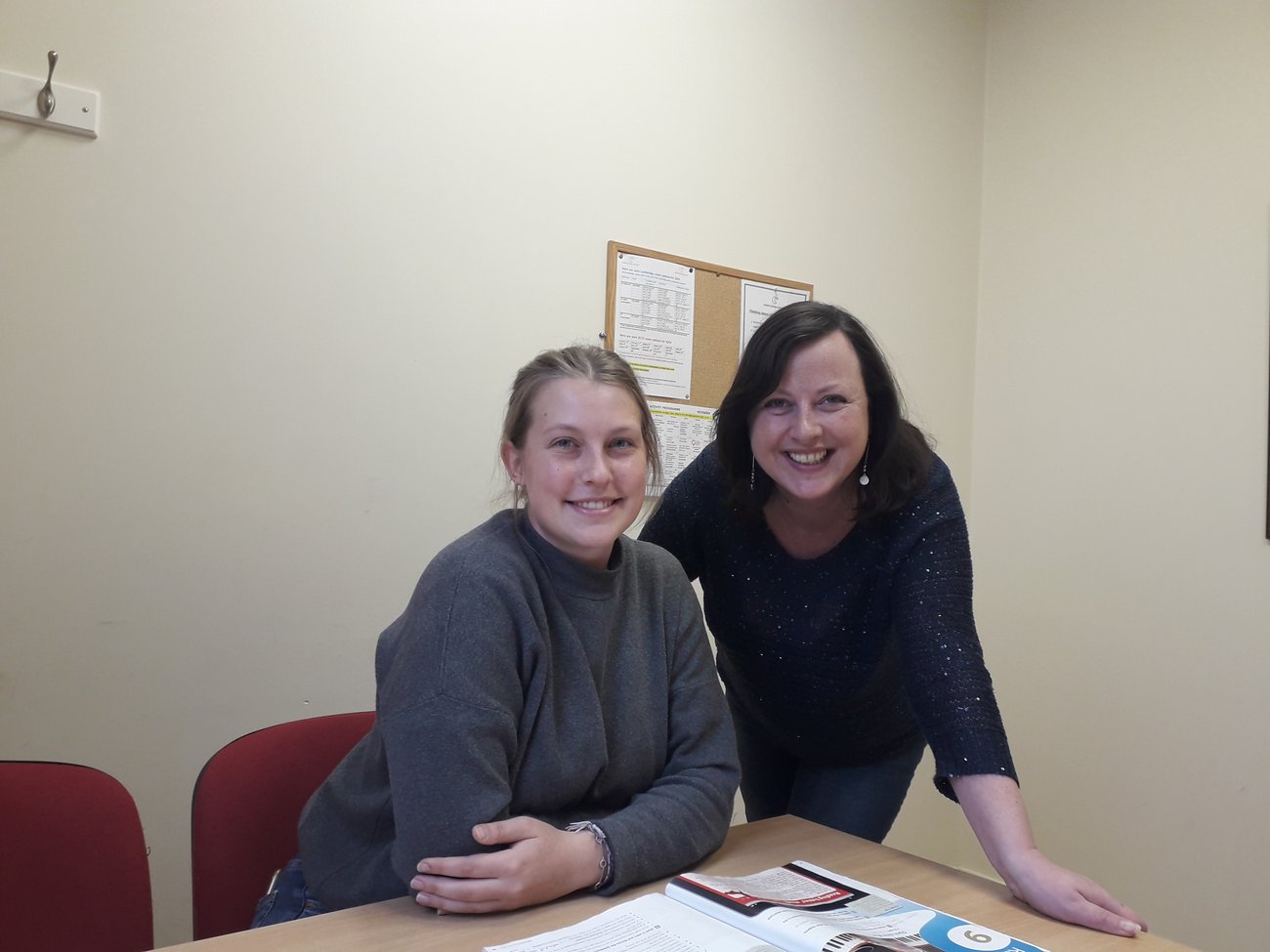 Jillian believes the 12 week course gives students plenty of time to improve their English, to become firm friends, and to explore the best that Galway has to offer. But, ultimately, their main goal is to do well and pass the CAE examination which is recognised all over the world.
"You get to know the students very well over the 12 weeks. Most of them have a clear goal. They want to pass the CAE. It's a big goal for many of them and it can affect whether they can go to college or what courses they can do when they go back home. I think the 12 week course is not as pressurised as the four week course, for example. The students have more time to improve and I think it's a great course to choose."
We offer a variety of exam preparation courses for Cambridge such as PET, FCE or CAE at different levels of intensity and duration. GCI run these courses regularly giving learners the possibility to select their preferred option based on their learning needs and personal circumstances.
Our blog A Guide to Cambridge Examinations will give you a more detailed insight into the various options available for Cambridge exam preparation options.