English language course for seniors 50 plus
English Language
English language course for seniors 50 plus
Posted 26 June
50+ Programme is tailor-made for fun!
Are you a little older than the "normal" student who comes to Ireland to study English in Galway?
Do you have a spirit of adventure?
Would you love to join a class with people who are a bit more mature?
Perhaps you have not been in a classroom for quite some time and you would love to explore the wonderful culture, music, scenery, and people of one of the most exciting cities in the world.
Well, Galway Cultural Institute (GCI) offers an amazing two week programme which allows people in their 50s, 60s, and beyond to improve their English while enjoying a wonderful programme of activities outside the classroom.
Our special two week 50+ programme is popular with students from all over the world. It allows participants to study in a very relaxed setting, make new friends, and enjoy social and cultural activities throughout an unforgettable fortnight.
Some people dread the thought of returning to a classroom after a gap of many years, but our wonderful 50+ programme allows more mature students to improve their English while exploring so much of what Galway and the West of Ireland have to offer.
Galway is the only city on the Wild Atlantic Way. It's considered one of the most vibrant cities in the world and in 2020 it's enjoying a year-long party as it is the European Capital of Culture. It's a great place to spend two weeks in.
There has never been a better time to visit, to explore the region's wild and spectacular scenery, and to meet like-minded students with life experience from countries all across the globe.
Over two weeks, you will enjoy three hours of English classes every morning, meet new classmates from a variety of countries, and join together for a packed programme of activities while enjoying plenty of free time to explore Galway in your own time.
It's like being on an organised holiday for two weeks, only you learn a lot about Galway's vibrant culture, music, and folklore from our committed and friendly team of experienced English teachers.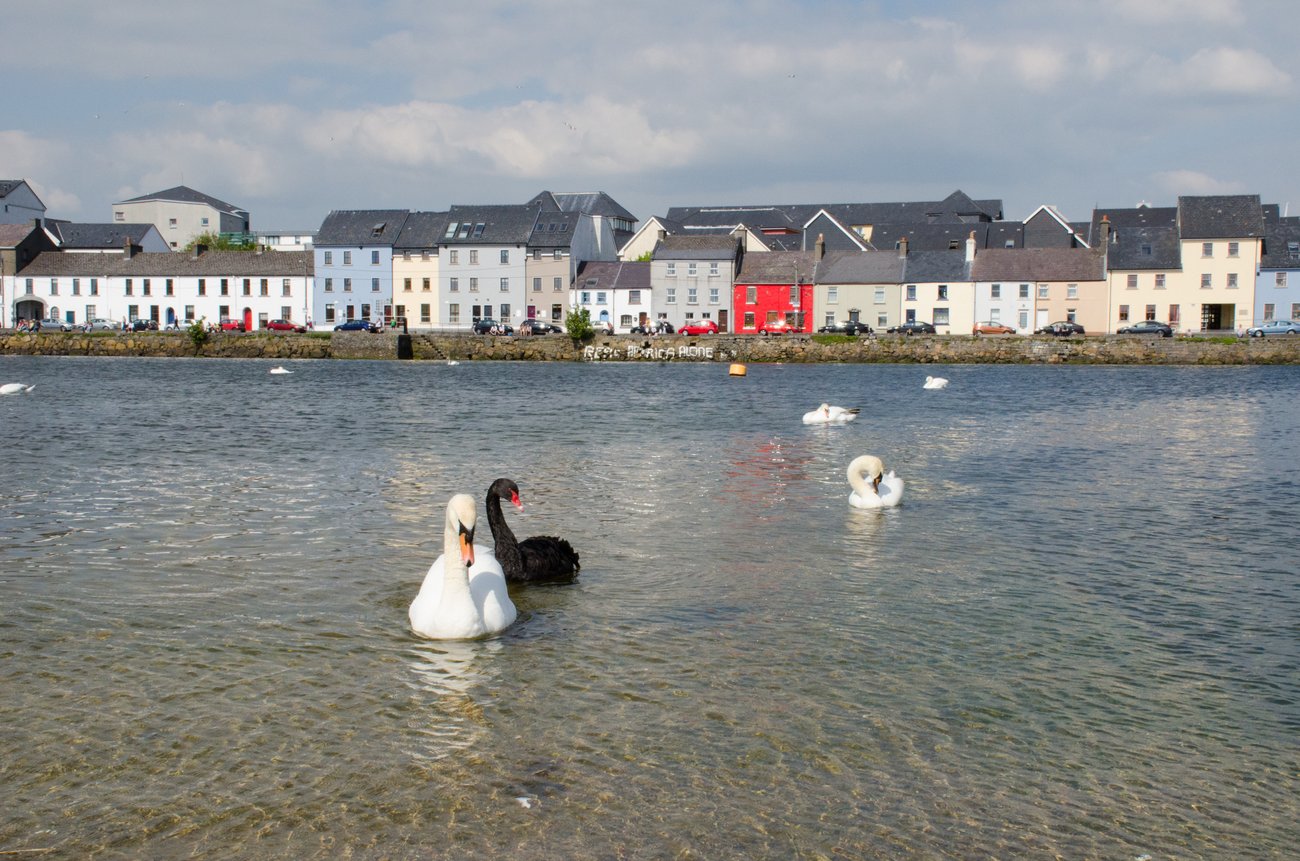 For a city of 80,000 people, Galway really has so much to offer. People love the city for its bustling streets, its colourful characters, street musicians and entertainers, and its thriving music pubs, but above all the friendliness of its people.
It was recently voted the "friendliest city in the world" by a New York-based magazine – and students on our 50+ programme love to get out and meet the locals.
So what can you expect if you join our special 50+ classes which take place in May, June, July, and September of each year?
Well, in the mornings you get to study English in a closed group, where every student is slightly more "mature", for three hours per day, with a 30 minute break in between two classes.
The emphasis is very much on enjoyment and taking in aspects of Irish culture, food, and music during the morning classes. It's a great way to brush up on or improve your English, without any fear of being in a class full of teenagers!
Many of our visiting 50+ students at Galway Cultural Institute love being with students of the same age, from a variety of countries, and that the classes are at a pace which suits their level of English.
There can often be lively debates and the classes can be great fun!
Social activities of the 50 plus course
But the real beauty of this course is the wonderful activities we arrange for you outside the classroom, which allow you to get to know your new classmates in a social setting and to explore this beautiful region.
The students get to know each other at a Welcome Lunch on the first day of the two week course, but the evening is free for you to explore Galway at your leisure or to get to know your hosts if you have decided to stay with an Irish host family.
On the Tuesday, one of our expert GCI teachers will bring you on an informative Walking Tour of Galway in which you can learn about the history of this maritime city and also learn about the best pubs, shops, and places to visit during your stay!
We encourage our 50+ students to take part in the legendary GCI 'Pub Night' every Wednesday, where you can get to know students from all over the world who have come to Galway to learn English. The focus is very much on conversation and fun, with the occasional music session thrown in.
One of the highlights of the programme is a three hour boat tour of the River Corrib on the Corrib Princess, where our 50+ students get to explore a part of the region which is largely off the beaten track for most tourists to the West of Ireland.
You can sit out on deck on a sunny day or treat yourself to an Irish coffee, while enjoying a guided tour of the river and lake which have been so central to the social and commercial life of Galway for centuries.
At the weekend, we organise group tours in which our 50+ students explore some of the wonderful places near Galway, including the world-famous Cliffs of Moher in Co Clare and the spectacular scenery of the wilds of Connemara.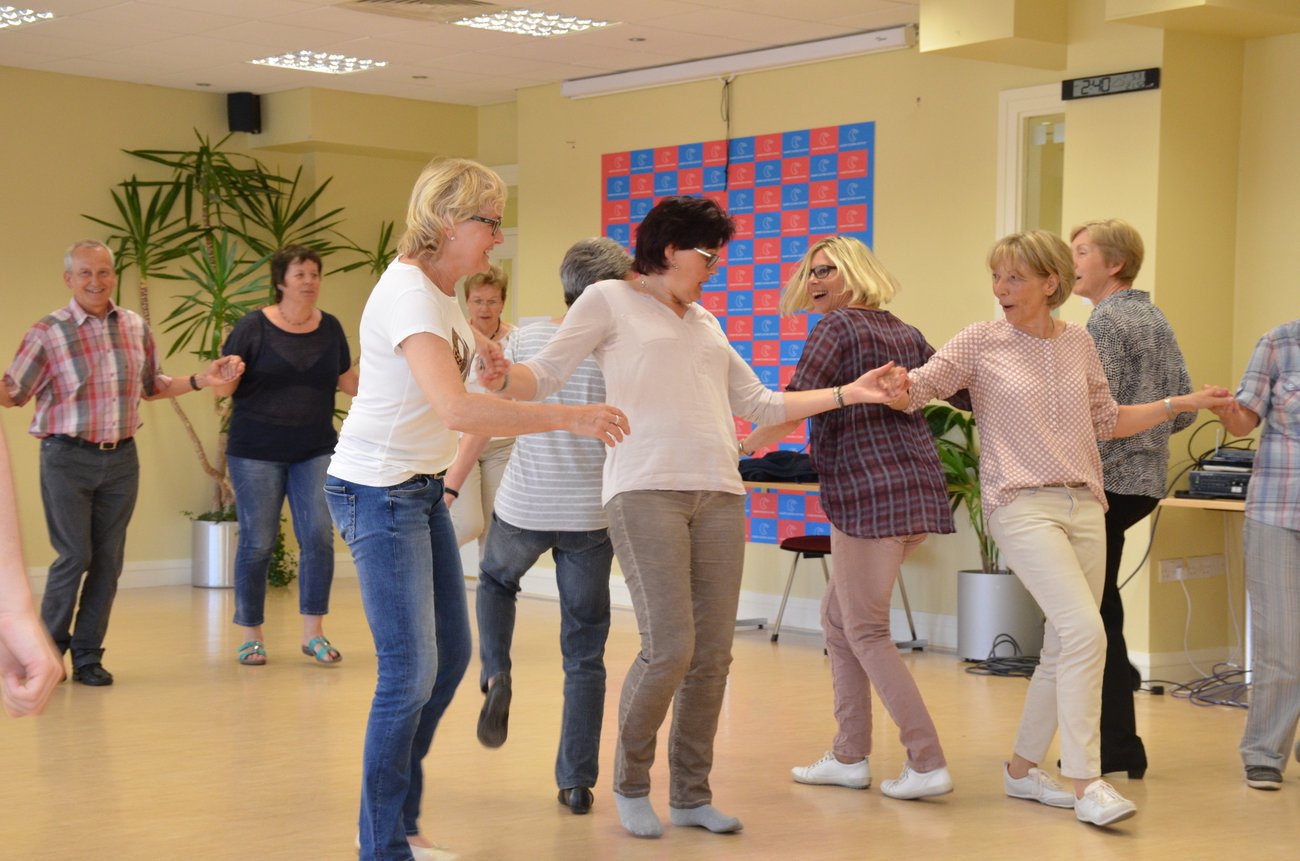 In the second week of the course, we organise a Film Club, a guided visit to the Galway City Museum, and afternoon classes in which you can learn how to make a perfect Irish Coffee or how to dance to traditional Irish music.
Enjoyment is at the heart of this course and the two week programme often includes a guided outing to a major sporting event in Galway.
While our students love participating in our scheduled afternoon and evening activities at GCI, we also try to give them enough free time to enjoy Galway's vibrant social life on their own.
Our 50+ students often find that they make new friends from unexpected countries, in addition to getting a taste of the wonderful variety of activities the West of Ireland has to offer.
Tommy, from Sweden, loved the atmosphere in the classroom when he took part in a recent 50+ course at GCI.
"It´s fantastic the atmosphere you manage to create in the classes I attended. There was such a welcoming attitude. There was such a loving and humorous tone between us students. That made my two weeks in Galway so satisfying and nice," he said.
Lotta, also from Sweden, said that her friends at home were jealous when she told them about the fun she had on her two week programme in Galway.
"Our teachers made the lessons so interesting and they made me love Ireland even more than before," she said.
"My family during the two weeks I spent in Ireland were the most caring and friendly hosts I could have wished for. I hope to come back to you soon and learn more about your beautiful country, music, history and people."
-- * A digital journalist based in Galway, Ireland, Ciaran Tierney won the Irish Current Affairs and Politics Blog of the Year award. Find him on Facebook or Twitter here. Visit his website here - CiaranTierney.com.