How to find a job in Galway
Work and Study
Finding A Job in Galway |GCI
Posted 20 October
At Galway Cultural Institute, we recognize the importance of finding a job for our students, especially our long stay students that are studying English with us on a Study Abroad Year course. This programme is specifically designed for students outside the EEA area, allowing them to study and work at the same time, giving them the possibility to have a part-time job during their studies. The Irish Naturalisation and Immigration Service outline the conditions for working during/after your studies.

Supporting our students to find a job in Galway is one of the key things our dedicated staff at Galway Cultural Institute and Galway Business School do. It can take many job applications before getting your first interview so we are here to help.
Why should you look for a job while studying?
We constantly encourage students to get involved in various volunteering opportunities in Galway city and this is a great opportunity to practice English outside of the classroom. Having a job is the next step as it helps students to support themselves financially while they study in Galway and allows them to explore the local job market and get experience in their chosen field. Not only students get involved with the local communities through their employment, but having a job also allows them to better appreciate their stay in Galway, as well as giving them the chance to make disposable income to travel throughout Europe and really make the most of their time in Ireland.
In Ireland, the minimum wage is currently set at €11.30 per hour (valid at the time of writing this article, for accurate updates please view official sources), which allows students working part-time jobs to pay their costs of living, such as rent, bills and utilities with ease, with some extra money left-over for enjoying their time here also!
In fact, Ireland's minimum wage is now the second highest of all EU countries.
(source: https://www.independent.ie/business/irish/on-the-money-irelands-minimum-wage-is-now-the-second-highest-of-all-eu-countries-37810012.html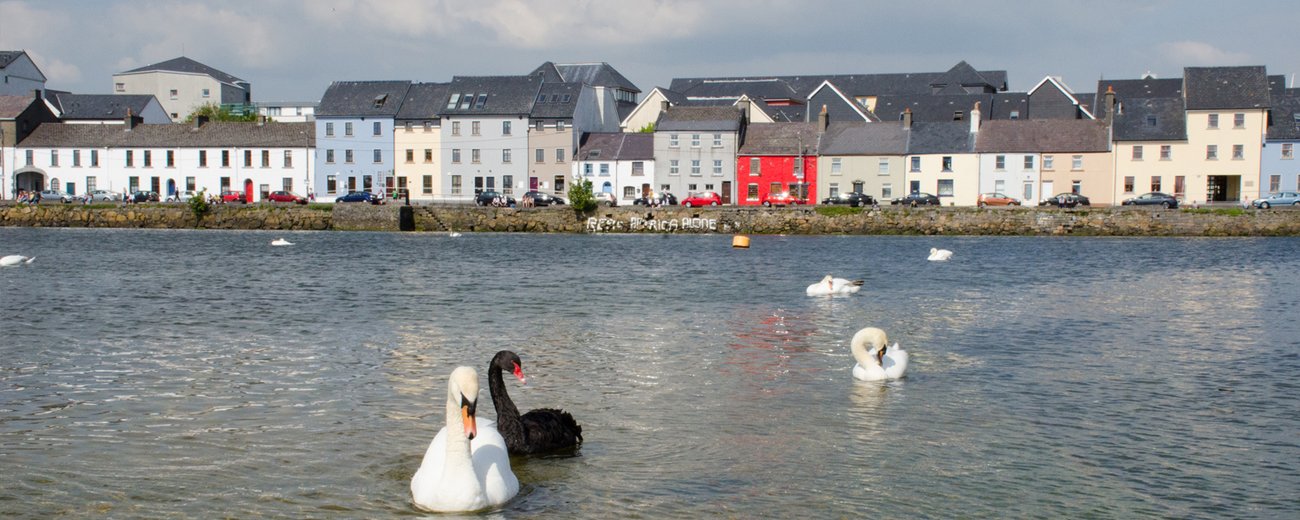 Working in the city is also crucial to students immersing themselves into Galway life, meeting local people and practicing the language in real life situations. Many of our students here find jobs quickly- Galway is a huge tourist city with many part-time jobs in the service, tourism and hospitality sector- with students finding work in the many bars, restaurants, hotels and retail shops in the city, as well as working as child minders and even in IT companies- the job market in Galway is plentiful.
In particular, Galway is unique in comparison with other parts of Ireland, in that the medical device industry is a rare set of successful international industrial clusters- being home to some of the leading factories in the world- we are a hub of innovation. There is also a huge growth in entrepreneurship in the city for business start-ups and IT companies, which some of our students have become involved in.
Read more in our Galway Business School blog.
Galway is growing, with the Connacht Tribune reporting that: "The number of people in employment in Galway City and County rose by more than 9,300 in the space of five years, according to new figures from the Central Statistics Office. The latest data shows that the total number of those in Galway with jobs on Census night in 2016 was 110,067 – up more than 9% on the 100,764 recorded in Census 2011." (Source: https://connachttribune.ie/census-statistics-reflect-galway-jobs-growth-440/)
How does Galway Cultural Institute Help Me to Find A Job?
CV Workshops and Masterclasses
Every month, GCI offers regular CV workshops and Finding A Job masterclass free of charge for students, where our experienced teachers help students to design job-worthy CV's, giving them the best chance at starting a job search
Library Support
Our teachers are available every day in the school library to check the spelling and grammar on the students' résumés, which will give them the best chance to find the perfect role as quickly as possible. We also offer a printing service for students where they can print their CVs out before heading out on their job hunt!
PPS Number
We advise students how they can obtain their PPS number (Personal Public Service number). This is a personal reference number which is a requirement for every employee on the island of Ireland- it allows your employer to advise the Revenue Commissioners Office and the Department of Social Protection of your tax deductions and contributions. This service is free of charge and is an efficient and easy to use system. Once students have obtained this- they are ready to get to work!
Free local newspaper
At the GCI Reception Desk, you can find the local newspaper, the Galway Advertiser, a free weekly paper which offers a Classified section showcasing current job vacancies in the city.
School noticeboard
We have a noticeboard on the ground level of the school with advertisements aimed specifically from local companies to students of the school- such as babysitting posts, and various other jobs in the Salthill and city centre areas.
Our staff are experienced in supporting students to find work while they study- through advice, encouragement and recommending students in the local area. It is our aim to ensure students achieve their goals here and we recognise the importance that working part-time while studying can play in the learning journey!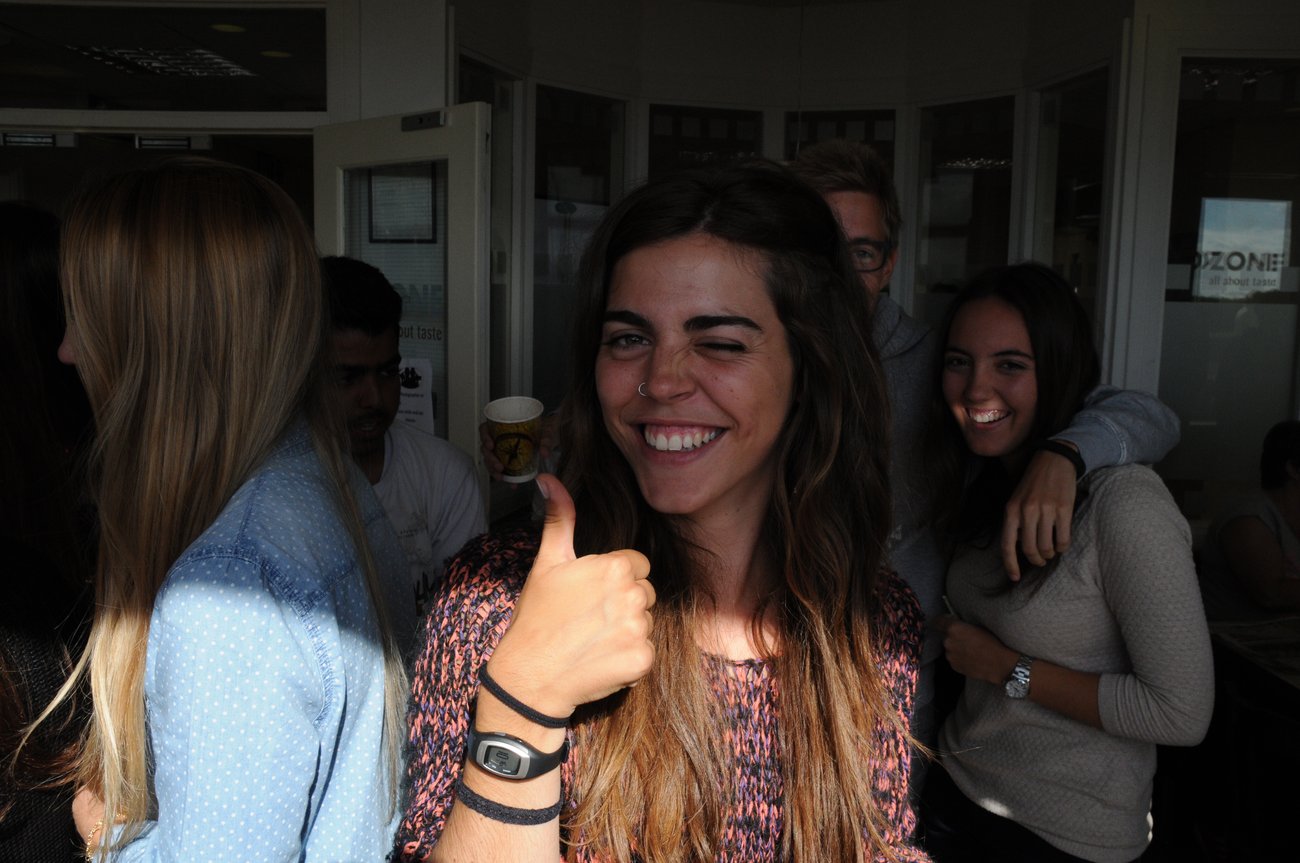 GCI's Top Tips For Finding A Job
The best chance to find a job in Galway is to improve your English. We offer General English lessons starting every Monday, as well as Exam Preparation courses for Cambridge and IELTS- taking these classes and subsequently the exam, gives you a globally recognised certificate of your level of English.

Take an English language course at Galway Cultural Institute
You can see our range of courses here: https://www.gci.ie/courses/

Read more about the benefits of studying English with us in our blog https://www.gci.ie/blog/improve-your-english-taking-english-course/
We also offer undergraduate business courses in our sister school, Galway Business School.
Check your CV in GCI's Library
Take your CV to GCI's on site library to have a teacher help you to correct any spelling or grammar mistakes- this will make it so much easier to secure the job you are applying for, as it highlights that your level of English is very high and your attention to detail is excellent. Make sure you have highlighted your achievements, experience and key skills.
Attend GCI's CV Workshops
The CV Workshops, included in the GCI monthly social activities, are led by experienced teachers who will demonstrate the best CV layout, design and content that will give you the best starting chance at securing a part-time job in the city while you are studying here.
Your CV will be streamlined- with ideas for memorable content and eye-catching layouts. The teachers also explain the importance of writing personalised Cover Letters when you are submitting job applications, especially online.
Online searches
Joining the local job search newsletters, websites and social media pages will help to alert you to jobs in the local area. Some good examples are www.jobs.ie and www.indeed.ie ,recruitment companies such as Hays, using the hashtag #jobfairy on social media and many more, which we advise you on in the GCI Job Workshops.
Create an online profile
It can also help to create a LinkedIn account to connect with contacts and describe your achievements and experience in length and leave a link to this on your CV. You can share content on LinkedIn which demonstrates your writing skills and professional knowledge. Ensure your other social media accounts are reviewed for any content which may put potential hiring managers off. Review your privacy settings to ensure your social life is more private and does not impact your outward professional persona.
Have you joined the Galway Business School LinkedIn page? https://www.linkedin.com/school/galway-business-school/ We share many updates about the job market on here- giving a wealth of information to read about careers in business.
Research the company
If you are preparing to hand your CV into a store that you have noticed is hiring, make sure you have looked at their website to understand their business and what type of skills they will be looking for. Be familiar with their products and services. You will be prepared to sound interested in the company and dedicated to being a great hire for them.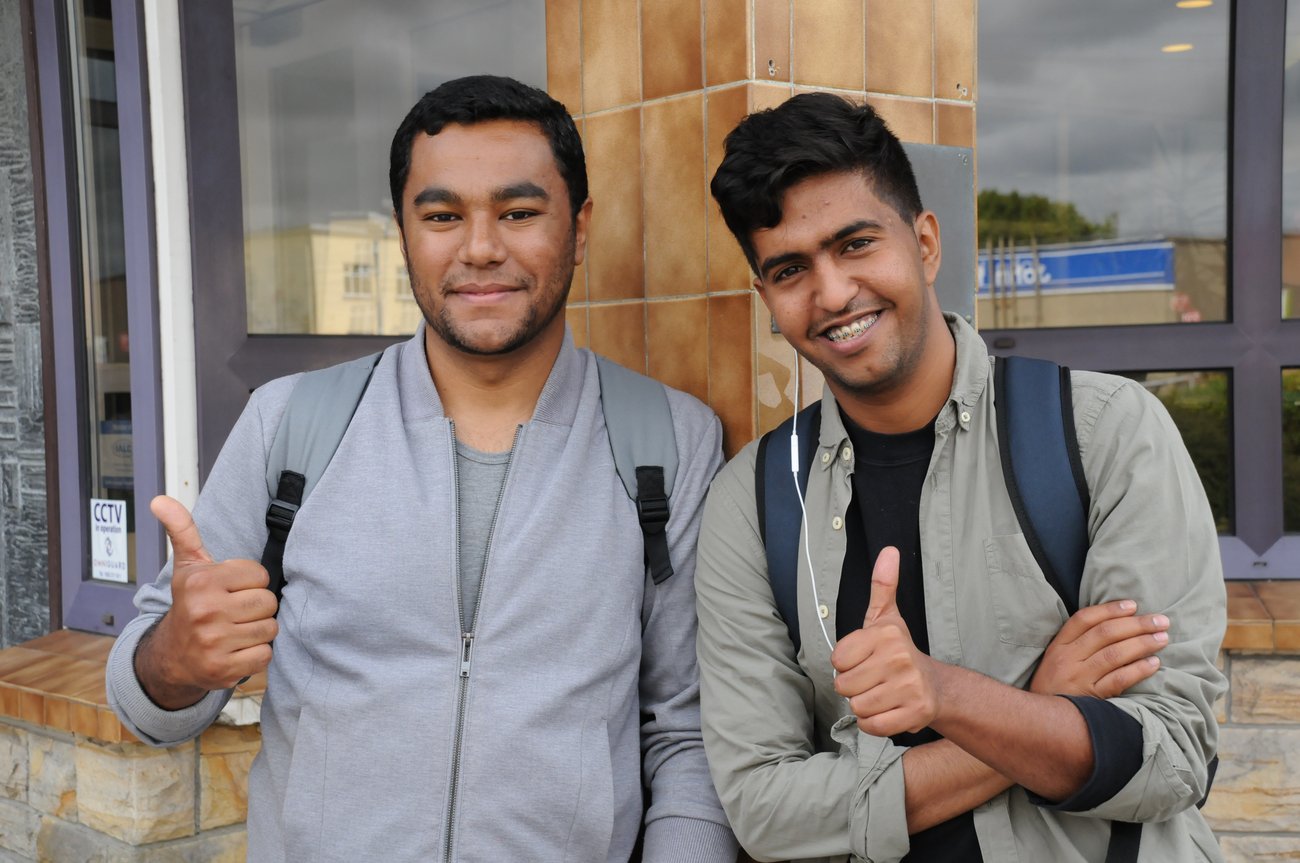 Give your CV to the manager
Bring your CV to the many bars, restaurants, shops and pubs in Galway. Make sure you dress professionally and ask if the manager is available so you can showcase your dedication and flexibility in person. Galway often advertises for jobs on their store front windows so taking the time to walk around the city can have a huge pay off! Ensure you are clear about your study schedule and what hours are possible for you outside of your classes.
Be confident
When you are handing your CV to the store manager, or even the Receptionist, walk in the door with confidence with your head held up and maintain good eye contact with the person you are giving your CV to. Carry a pen with you, in case they give you an email address to send your CV electronically. This will set you apart from other applications from the very first impression. This will demonstrate great communication skills and social skills, highlighting that you would make a great quality employee.
Follow up
If you have submitted your CV for a position, make a follow up phone-call. This demonstrates your enthusiasm and reiterates that you are still interested in any positions which may be opening up.
Ask your classmates
GCI has many experienced students who study here long term and may have some advice about any openings in their own workplace. It can help for them to put in a good word with their hiring manager on your behalf. It can be an added bonus that you have been recommended to the manager by an employee that they trust.
Prepare your references
Make sure you have contacted your references to ensure they are prepared to provide a glowing reference for you if they get a call from a potential employer! You should ideally use previous managers or colleagues, particularly if you had a good relationship with them, and if this is not possible, previous teachers or lecturers you had a close relationship with, or friends who you may have provided informal services for, such as babysitting, mowing the lawn etc.
How long does it take to find a job in Galway?
We spoke with some of our Galway Cultural Institute and Galway Business Students about their experiences with finding work, and their transition into employment in an Irish company:
"The teacher in the library helped correct the mistakes in English on my CV before I applied for work and I was so happy about that. This helped me find work in Galway so I could travel on my holidays. Finding a job in Galway is easy if you put your CV in lots of stores, pubs and restaurants and ask to speak to the manager. Most of my colleagues are Irish and really helped me at the start when my English was not so good, so this made the beginning easier for me and I am so happy about that"
Ana, Brazil, 25
"It took about 6 weeks for me to find a job in Galway. I found my job by making good contacts and connections. I am happy with my job while studying."
Pablo, Mexico, 29
"What helped me the most in finding my jobs were tips from friends and social networks. There are many groups where several vacancies are posted, mainly to take care of children. Two of my works I got through groups on Facebook. When you have more contact with Irish people, your English tends to improve a lot - jobs like waiter, nanny and shop assistant are good examples."
Anna, Brazil, 30
Study in the heart of Galway, Ireland
Improve your English skills in Galway and gain an internationally recognised certificate with our Cambridge English exam preparation courses. The Cambridge English Certificates are the world's most preferred and widely-endorsed series of English language
Explore more English courses