School Reopening FAQs after the Covid-19 Coronavirus lockdown
English Language
School Reopening FAQs | Galway Cultural Institute
Posted 17 September
You may be planning a study trip to GCI in Ireland, but are hesitant because you have so many questions around the quarantine and the various support measures in place during the Covid-19.
The most important thing for us is that you arrive safely in Galway, and enjoy your time here in GCI. We have been working very hard behind the scenes for the past months to make sure our school and accommodation are complying with the current regulations and are at the highest standard for our students. We have been consulting with schools and colleagues in the industry across the world, reading guidelines from the government, having regular meetings with English language associations, and working with our staff and host families to ensure that we can safely welcome our students and staff back to our premises and accommodation.
As you may have noticed, we have reopened our doors on the 31st August and welcomed our students back on the school premises. For the time being, classes take place in a hybrid mode, meaning a combination of face to face and online classes.
2 days in school classes
3 days online classes
We compiled a series of frequently asked questions to help you make a more informed decision on whether to travel to Ireland to study English.
What is the current situation in Ireland?
The Irish government announced the latest COVID-19 rules on Tuesday 15th September 2020. The Framework consists of 5 Levels and Ireland is currently level 2 in the government's Plan for Living with COVID-19.
There are additional measures in place in Dublin.
Can I travel to Ireland?
Yes, you can travel to Ireland. Public health advice on travelling to Ireland must be complied with by all international students. This will evolve over the coming months and students must be aware of the most up to date public health advice in this regard and that they are adhering to this advice. You can get in touch with the school for additional supportive information and appropriate briefing on prevailing public health measures.
Pre-departure
What should I do before I travel to Ireland for my course in GCI/GBS?
Incoming international students must comply with any requirements currently in place by the Irish authorities in respect of international travel.
Students will be required to complete an online symptom tracker for 14 days before departure for Ireland. Any students who have symptoms or who have tested positive for COVID-19 should not travel to Ireland until they have been symptom-free for at least 14 days prior to departure.
All incoming international students will receive information from their institution on how they can comply with prevailing public health measures in Ireland. All students must complete this induction prior to departure.
Arrival
What will happen when I arrive?
Students will be required to complete a COVID-19 Passenger Locator Form, as is the case for all incoming passengers.
Download and begin using the Irish Health Service Executive (HSE) COVID Tracker App. COVID Tracker is a free app for your mobile phone. It will help us to protect each other and slow the spread of coronavirus (COVID-19) in Ireland. Using the COVID Tracker app along with the existing public health measures will help us all stay safe when we meet up, socialise, work or travel.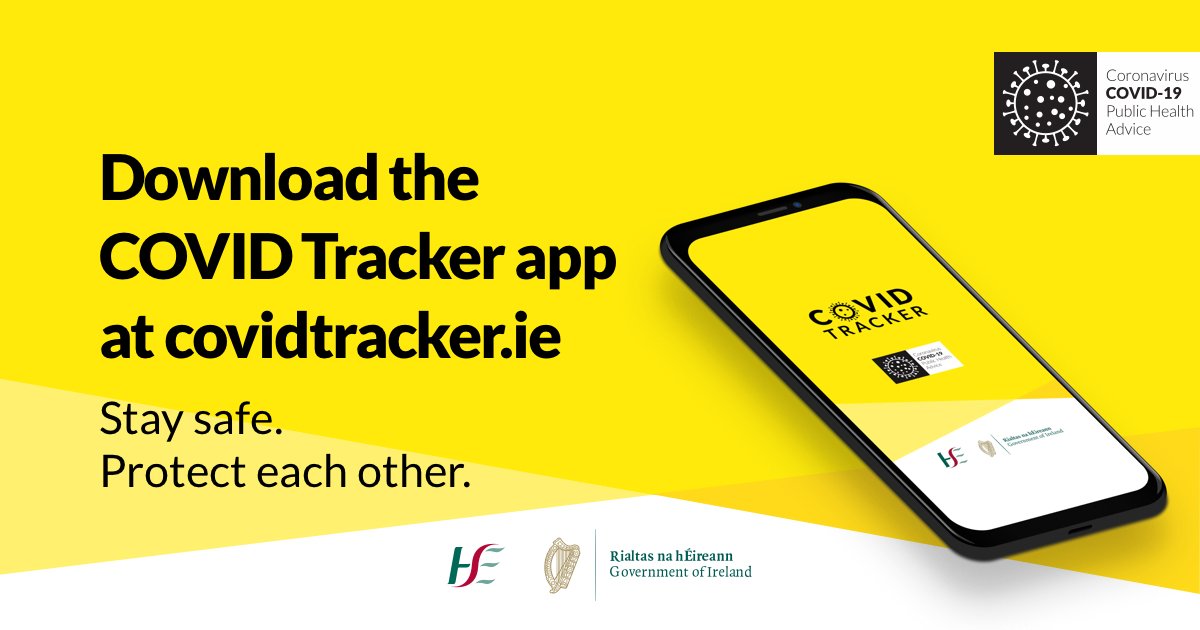 Flying into Dublin
A dedicated service provider has been selected to operate this service from Dublin Airport. In collaboration with the Dublin Airport Authority (DAA), a welcome desk / service will be operational at Dublin Airport from August 20th 2020. Working with the DAA, the service provider will, in as far as possible, ensure that all incoming international students will be welcomed in a designated area and, from there, directed to the dedicated transport service to their accommodation in the relevant city / town.
What about my transfer to Galway – what are my options?
Students will need to restrict their movements in the 14 days after arrival from a country not on the Green List and they need to have accommodation for their first 14 days which enables them to restrict their movements. The school can organise the transport for you from Dublin to Galway. Standard protocols for coach transport are clearly stated on the provider's website and adhered to.
Any alternative arrival and transport arrangements must also be managed in a safe manner, with the most up to date public health advice fully complied with.
Will I need to self-isolate after I arrive?
In Ireland, this depends on the COVID-19 Green List. You should check with the school if your country is on the green list or you can check the DFA website for updates here. If you arrive from a country, or have travelled through a country NOT on the COVID-19 Green List then YES you should restrict their movements.
How long do I need to quarantine for?
All students should restrict their movements for a period of no less than 14 days after arriving in Ireland.
How will I get food and drink while quarantining?
Many cafes and restaurants around Salthill offer online delivery service.
Also, many supermarkets offer online shopping and home delivery services for essential groceries supplies. They have an extensive range of products online and you are able to find everything you need, check first who delivers in your area.
https://www.tesco.ie/groceries/
https://www.lidl.ie/online-grocery-delivery
https://shop.supervalu.ie/shopping/online-shopping-made-easy
What can I do and can't I do while self-isolating?
You can attend your GCI classes virtually and use our e-learning platform. You can attend Student Meetings via Zoom to talk to us face to face. You can email the school for any enquiries info@gci.ie
You should maintain appropriate behaviours to minimise risk of transmission during the 14-day period. Restricting movement means staying indoors and avoiding contact with other people and social situations as much as possible.
You should:
Not go to campus facilities such as libraries/lecture theatres etc. or a workplace;
Not use public transport;
Not have ANY visitors in your place of residence;
Not visit others;
Not go to shops or pharmacies unless it is absolutely necessary. Where there is no alternative, a face-covering should be worn.
Not meet face to face with older people, anyone with a long term condition or pregnant women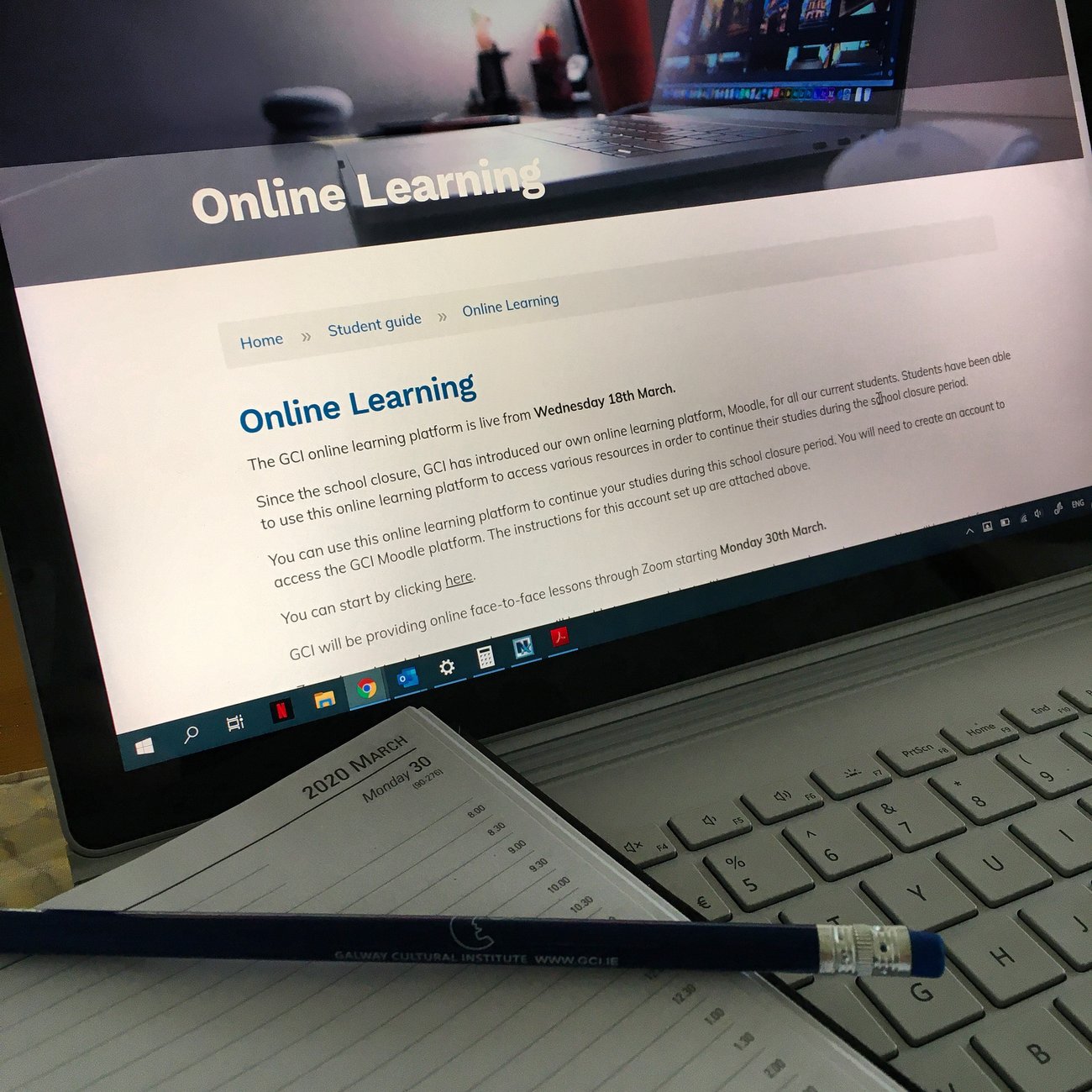 What about my course?
You can attend your GCI classes virtually and use our e-learning platform. We will live-stream the lessons to you, so that you will join the classes at the normal time, and be with everyone in our GCI classroom virtually. You will still be able to get to know your teacher and classmates.
What about accommodation?
You have the choice of either staying with a host family or in one of our student residences. Please note that during the self-isolation period only residential accommodation is available in order to minimise social contact.
What happens if the school has to close during my course?
If a student or a member of staff contracts COVID-19, the school may need to close temporarily for deep cleaning. During this period, all courses will be moved online.
What happens if I get symptoms of COVID- 19 while studying at GCI?
We will be asking all our students to tell us immediately if they feel unwell, either by calling the school during opening hours or calling the emergency number outside opening hours and if they suspect they have COVID-19 symptoms.
If you have symptoms of COVID-19 then you must self-isolate for at least 10 days. You must also get in touch with your GP and request a Covid-19 test. You do not need to pay for a COVID-19 test in Ireland.
Can I still book a course with GCI?
We are offering a special promotion for General English courses starting from September onward, where you can save up to 25% on course fees.
Read more about the special offer here.
You can still book online courses if you wish to study remotely from your own country in a hybrid style delivery mode.
General English
General English
The General English Courses are our most popular English language courses. You can choose between 20, 26 or 30 lessons per week.
Study Abroad Year
Study Abroad Year
The Study Abroad Year Programme is specifically designed for students from outside the EEA who wish to develop English language while living and working like a local. SAY programmes consist of 25 weeks tuition and 8 weeks holidays so if you have always dreamed of visiting Europe - book today!