Testimonial: Alessandra is sady to leave GCI after 6 months in Ireland
Student Experience
Alessandra's experience after 6 months studying English in Ireland
Posted 23 August
As she packs her bags before leaving Galway, Brazilian student Alessandra Vinhas De Almeida admits that she is really proud of what she has achieved after six months of studying English at Galway Cultural Institute (GCI) in Ireland.
It is not always easy to leave your family, friends, and the comforts of home; and Alessandra (38) admits that she was more than a little nervous when she quit her job earlier this year in order to try out a new life in Galway.
She was nervous and did not know anybody in Ireland when she got on an airplane back in February, but she's immensely proud of the volunteer work she has done, the friendships she has made, and how much her English has improved since then. Studying English in Galway at GCI helped her a lot.
"I'm really happy," she says. "I feel it is a huge achievement to have spent six months living and working in Galway and I have no regrets. In fact, I am even really proud of myself, because I was a little nervous before I came here.
"Actually, I had this plan to live abroad from a long time ago and I kept deciding to postpone it. My brother lives in Canada. He has been living abroad for ten years now, I think, and the first place he lived in was Dublin. He lived in Ireland for three years and studied English in Dublin. It was my brother who recommended that I should come to Galway. He told me that Galway was not as busy or as big as Dublin, but that it was a calm and relaxing city (read our blog). He loved visiting here during his three years in Ireland."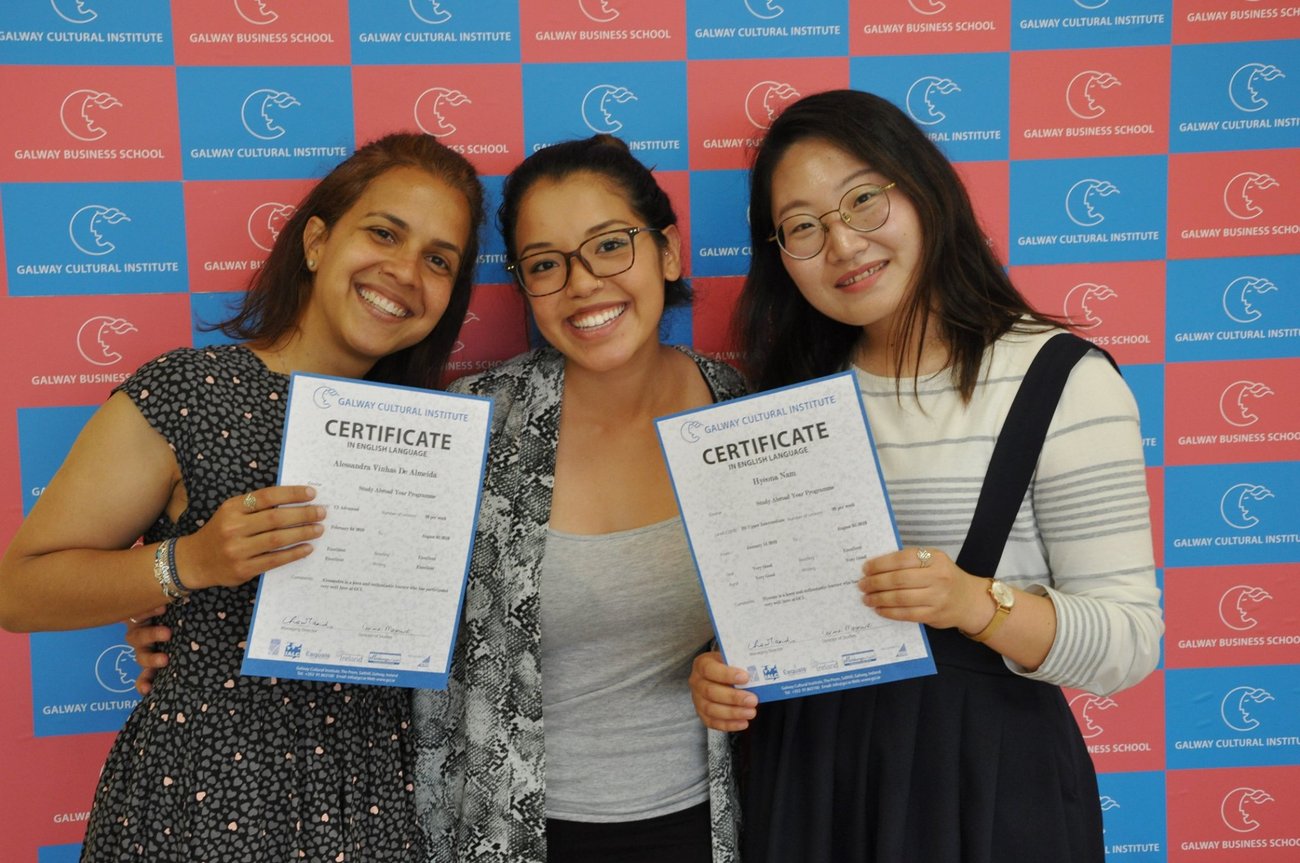 Alessandra says that the changeable Irish weather was not a big shock when she arrived here in February, as she had been staying with her brother and his family in Canada before making her trip to Ireland.
"I didn't have a lot of difficulty with the cold in Galway, because I was in Canada with my brother before I came here. It was snowing there. He lived in Dublin, but he volunteered here in Galway. I had been working in Brazil and I wanted to do something totally new. It was a great new adventure for me to come and study English in Ireland."
Alessandra had a good level of English before she arrived to Galway and joined an Upper Intermediate (B2) class. She then decided to two a 12-week Cambridge First Certificate English (FCE) course at GCI and was delighted to pass the exam with flying colours before moving up to the Advanced level.
"I feel so much more confident now than when I came here in February," she says with a smile. "My speaking and my writing have improved so much. I am so proud of myself! When I finished the FCE course I did a level change and went up to the Advanced class. I am so happy with the progress I have made over the past six months and the GCI teachers have been amazing!"
Alessandra was aware that she would meet other Brazilian students in Galway, but she was delighted to make new friends from countries like Spain, Mexico, China, and Korea.
She was also delighted by the variety of cultural activities on offer, as she is not a big fan of pubs and was seeking alternatives to the famed night life in Galway.
"I'm kind of different to other students, because a lot of them like to go to the pubs. But I found there are a lot of artistic things to do here in Galway. There were so many exhibitions. It was so nice. It surprised me," she says.
"I didn't travel a lot around Ireland, but I found there were brilliant places to visit on day trips and I was able to book them from the school. I was very focused on the FCE course and I didn't travel around the country, but I went to the Aran Islands and the Cliffs of Moher, which are easy days out from Galway. They were amazing!"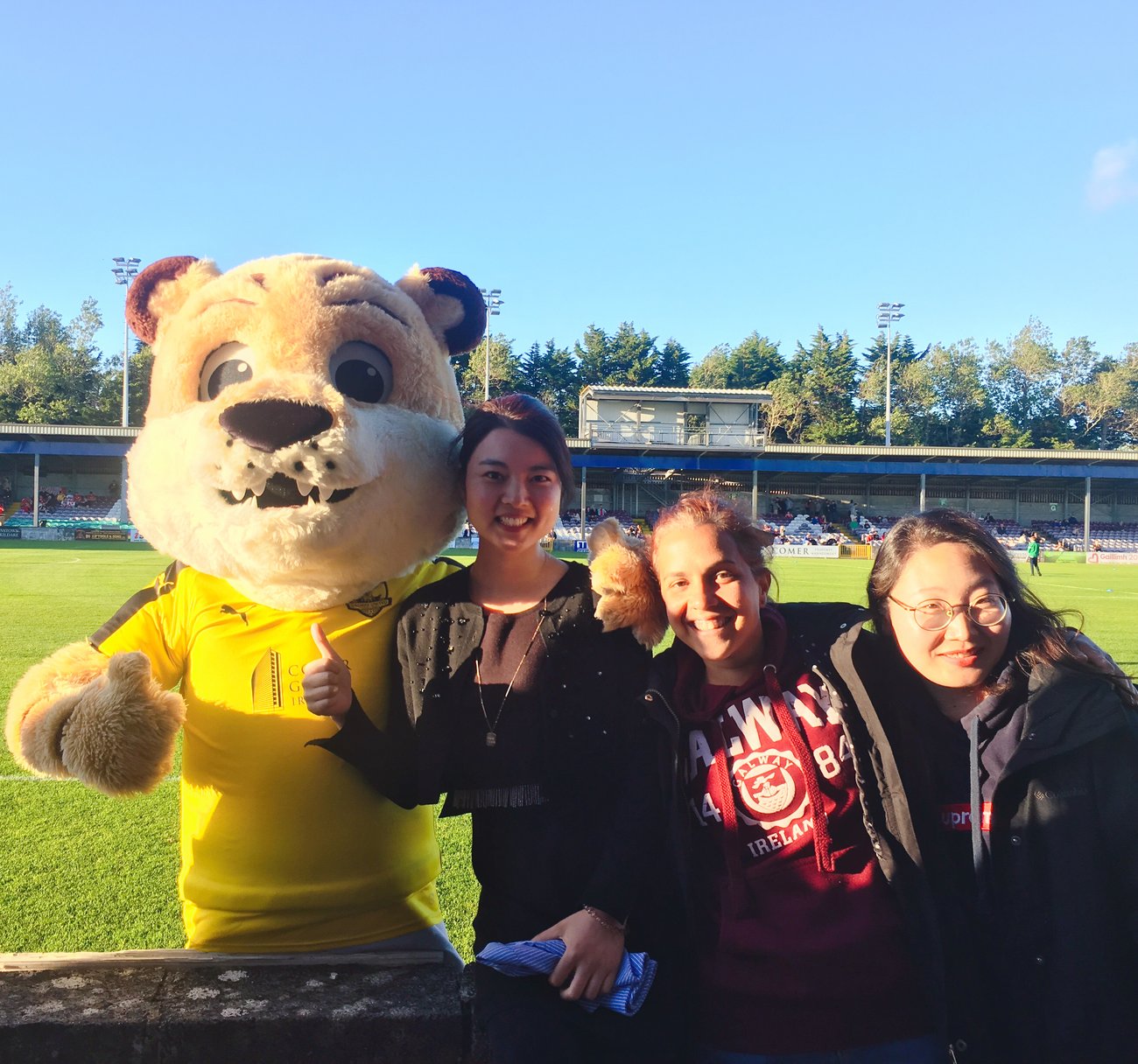 Because she was in her late 30s, and making a big change in her life, Alessandra felt that she may have been more focused than some younger students. It was a big decision to leave her job as a computer scientist in Brazil and she wanted to make the most of her time as an English language student.
Alessandra had not been a full-time student for 16 years, since she left university in Brazil, where she had studied Computer Science and People Management.
"I was really focused by the time I got here. I think that at my age, I knew what I wanted to do. I was very focused on improving my English over the six months and I think I have achieved that. I think I have proved a point to myself by moving abroad," she says.
"When I came to Galway, I didn't know anybody. It can be a bit scary, because it's very different. Everything is different from my life in Brazil and you have new daily routines. I finished my university in 2003, so I hadn't been in school for a long, long time!"
While she did not participate in GCI's famous weekly Pub Night on Wednesdays, for example, she found plenty of things to do in Galway in the evenings.
In July, Alessandra had an amazing time for two weeks when she became a volunteer at the Galway International Arts Festival (GIAF), getting involved in many shows over the two weeks of a festival which attracts visitors from all over the world.
"I had heard about the festival before, because I really love to volunteer. I used to volunteer in a lot of different organisations in Brazil and I was delighted when the festival asked students from the school to join them as volunteers," she says.
"The arts festival was really different, but I was really surprised by how organised people were. The festival basically exists because of volunteers. I volunteered in many different places. I went to an African band in the Big Top and I worked at some of the art galleries.
"I helped out at an outdoor show in Eyre Square, which was amazing. Thousands of people helped to build gigantic cardboard constructions in the middle of the city and I got to meet so many people from all over the world. The installation was made by French people, so I got to practise my French as well!"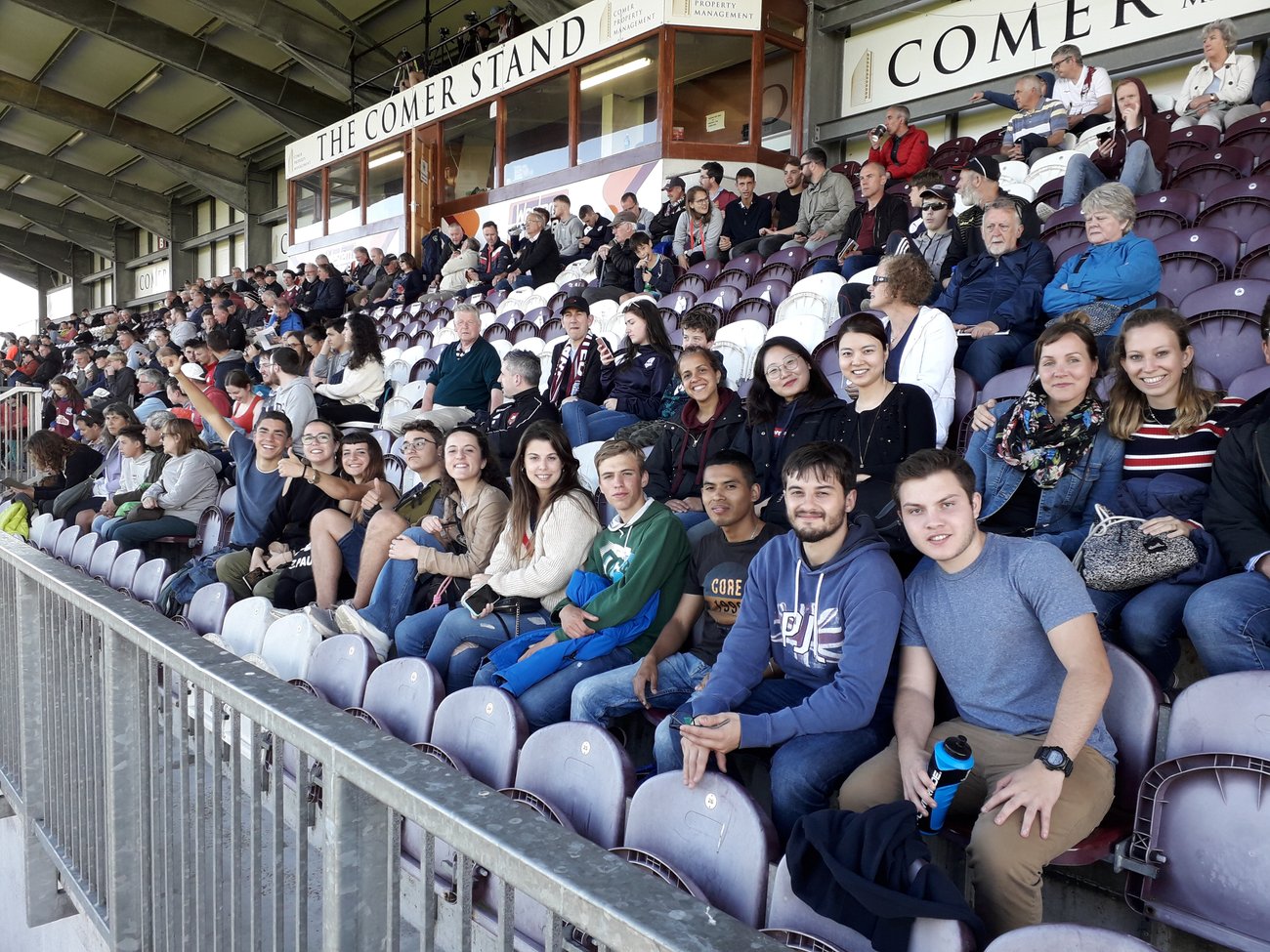 Alessandra also worked at a Silent Disco, guiding participants with headphones through the narrow streets of Galway. Many people she met at the festival were surprised that she was Brazilian, because her English was so good!
"I had to guide people, tell them what to do. I had to give instructions to people every day. It was amazing. Volunteering in the festival is great fun and I met people from all over the world, from Japan, Poland, France, so many different places. I had to use my English to communicate with all of these nationalities. I was so happy that GCI gave me the opportunity to volunteer at a big festival," she says.
Alessandra found a nice house to rent with other students from Brazil and also worked part-time as a cleaner in a hotel to finance her studies at GCI. She volunteered in a health food store, which also helped her to perfect her English and to make Irish friends.
"I knew there were a lot of Brazilians in Ireland, but there is a great mixture of nationalities here at the school," she says. "I tried to speak with everybody, but I lived with Brazilians. It was good, because it made me feel more welcoming and comfortable. Sometimes you can feel quite homesick".
"Having friends from Brazil in my house really helped me, although I made many friends from different countries. The worst part now is leaving. I'm going to be saying goodbye to friends. I am really lucky that I have had such an amazing time at GCI and I have no regrets. In fact, I am kind of sad to be leaving Galway."
Study in the heart of Galway, Ireland
Improve your English skills in Galway and gain an internationally recognised certificate with our Cambridge English exam preparation courses. The Cambridge English Certificates are the world's most preferred and widely-endorsed series of English language
Explore more English courses