Student Blog
Study English Abroad - From São Paulo to Galway
Posted 01 November
My name is Franciele Ferro and I'm 25 years old. I live in a large state called São Paulo located in Brazil and finished studying Information Systems at the end of 2016. One of the main reasons why I wanted to study English abroad is that I want to expand my vocabulary and become more fluent in English, as we need to use many English words and terms in IT. Another reason is that I really love technology, so understanding English words might not only help me with coding but also to stay up to date.
Why I chose to study English in Galway?
Before I came here I had researched different countries and schools for studying abroad, so after a month I made up my mind to study at Galway Cultural Institute. I have decided to study at GCI as it has received a lot of positive feedback from students and because it also has an excellent location in Ireland. The country, in general, seems like a fairy tale with a lot of interesting history and has strong culture.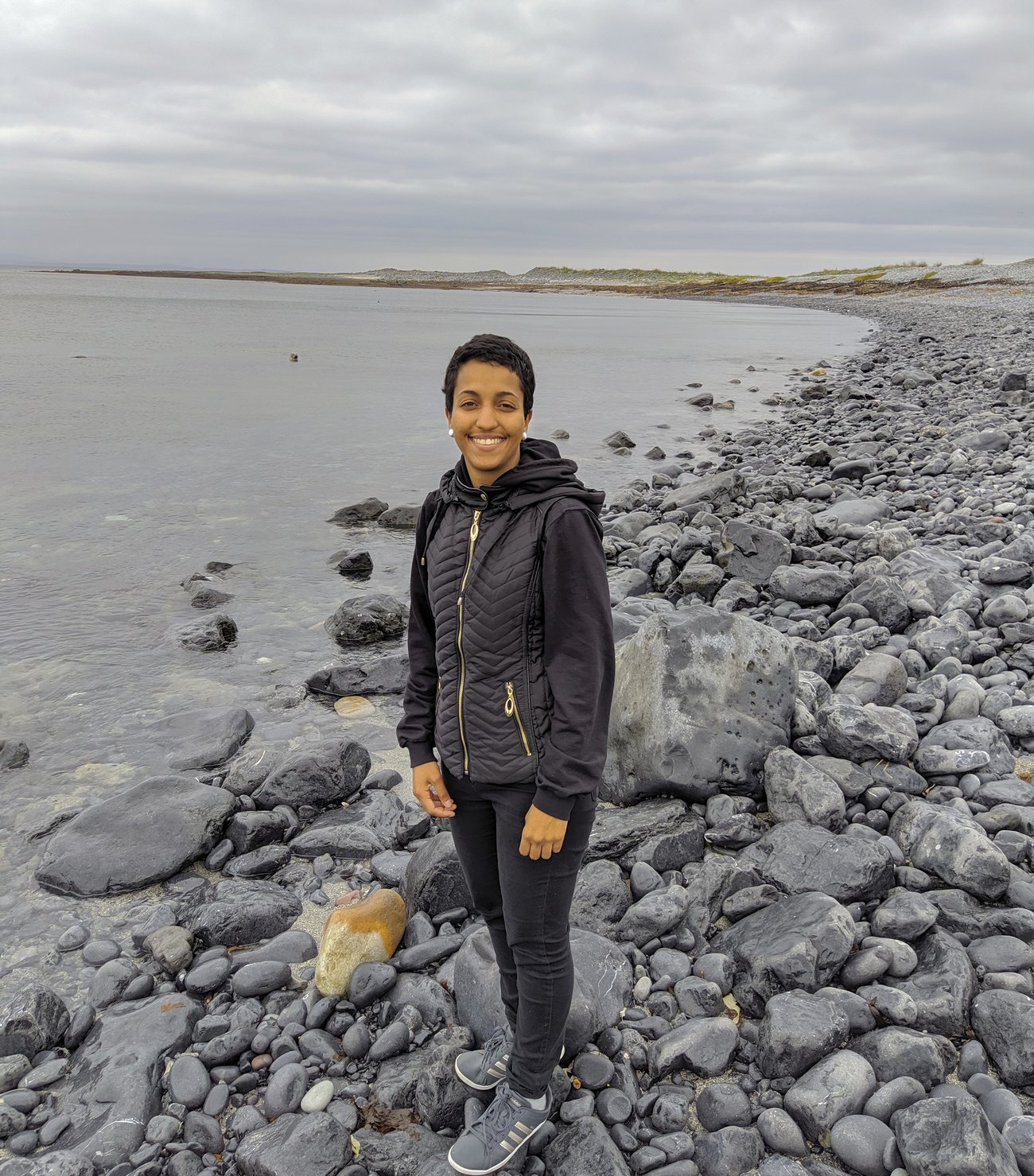 My journey coming to Galway was remarkable. Firstly, I was really worried about going through immigration and speaking English with native speakers, considering that I usually use my native language every single day. GCI have supported me from when I was still in my country, they always answered all my questions via e-mail in short time, so I felt that they really care about their students, probably I wouldn't be here without all their support.
Not only is the school amazing, but so is Galway, the people are lovely and friendly here. Even on my first day, while I was carrying 3 heavy suitcases with me, some people helped me to call a taxi, gave me the directions to my street and even helped me to open the door of my apartment's floor.
Amazing Galway, the best city in Ireland
I have studied English in Galway for 4 weeks in total, but you can choose to study an English course from one week to 25 weeks. As a Brazilian, if you book a long stay course such as 25 weeks one, you are also allowed to work part-time which is great. I have booked my accommodation with the school and I lived in a school residence with 3 more female students. The apartment is located in the city centre, where you can find everything you need. Even the supermarket is just 10 minutes' walk away.
The most important thing is that the school is only 15 minutes away by foot and you can also go there by bus, the bus stop is just 5 minutes away. I've chosen to book a shared room in order to practice English beyond school hours. I share my room with a girl from Germany, so we always need to talk in English and this helps me to improve my English.
My roommate and flatmates are very nice, friendly and talkative. On my first day, my roommate showed me how to use all the equipment in the apartment which helped me a lot, since the equipment in Brazil is different.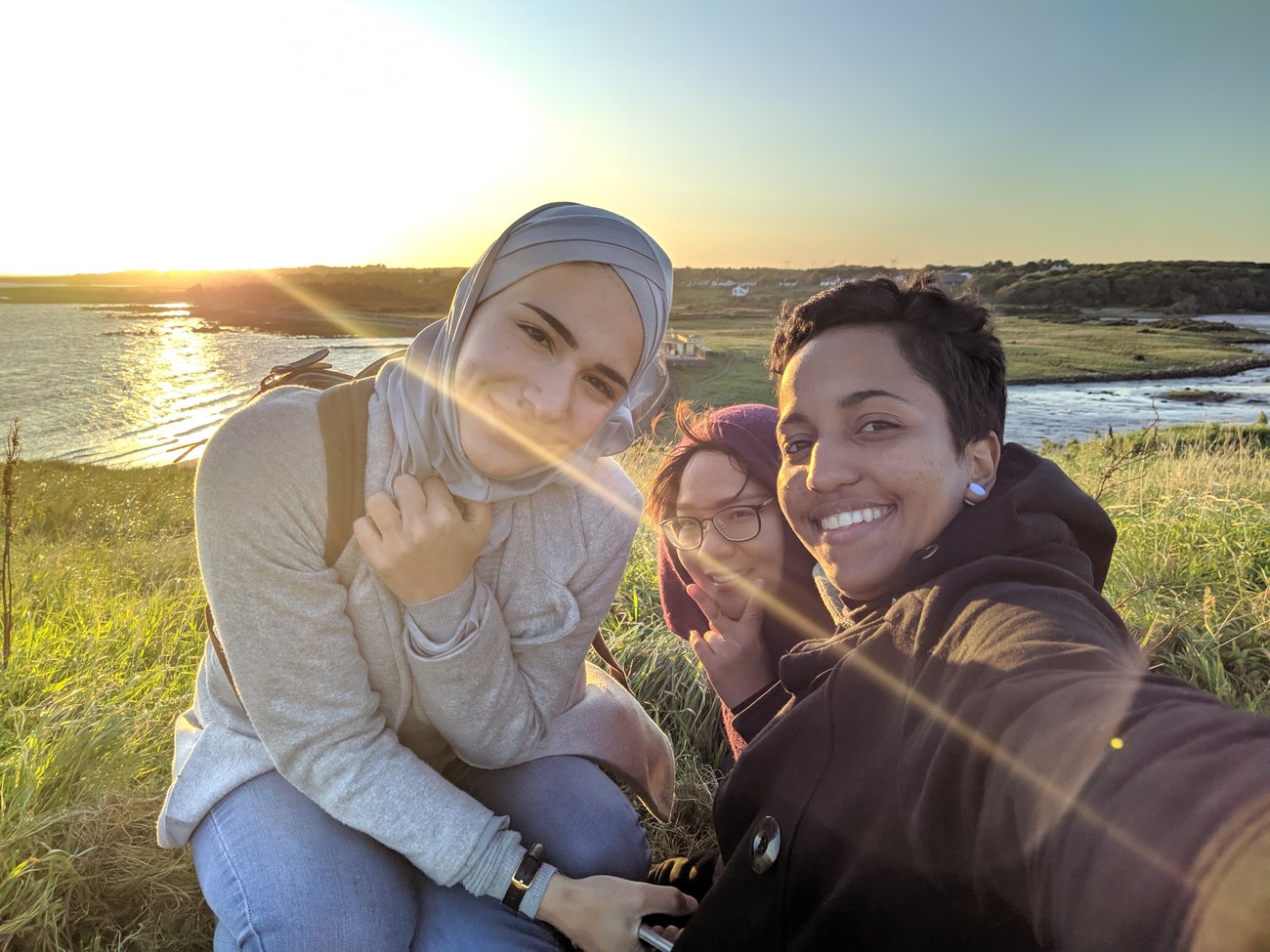 My time at GCI
On my first day at school a presentation was shown to the new students about the school, including all the information that was needed. The teachers and employees were very welcoming and made me feel at home. The school is equipped with smart boards, a copy room, a library and cafeteria. The library provides a huge range of books, so you can study by yourself or find some interesting books to read.
At GCI you are always stimulated to interact with other students, they create plenty of opportunities to get to know students in other classes, every day there are activities provided by the school where you can interact with everyone, because of these the students becomes more confident at speaking English and meeting new people, consequently, they learn about new cultures and improve their vocabulary. In addition they are able to understand different accents and also making new friends.
An interesting fact is that one of the school rules is to be happy, so after three weeks studying here, I realized how important this simple rule was, as when you're happy, you're open to receive more information and living in the moment is unique. The school is accessible for students' feedback, constantly they ask about your experience in class, school facilities and in case you choose to stay in school residence such as an apartment, they will explain everything to you.
I am surely enjoying my English classes, all teachers are native speakers and you get to hear different English accents from other students which makes it easier to feel confident when speaking in English. The English book we used is rich in vocabulary with interesting topics about life. However, you can also ask for extra exercises to help improve certain aspects of your English learning.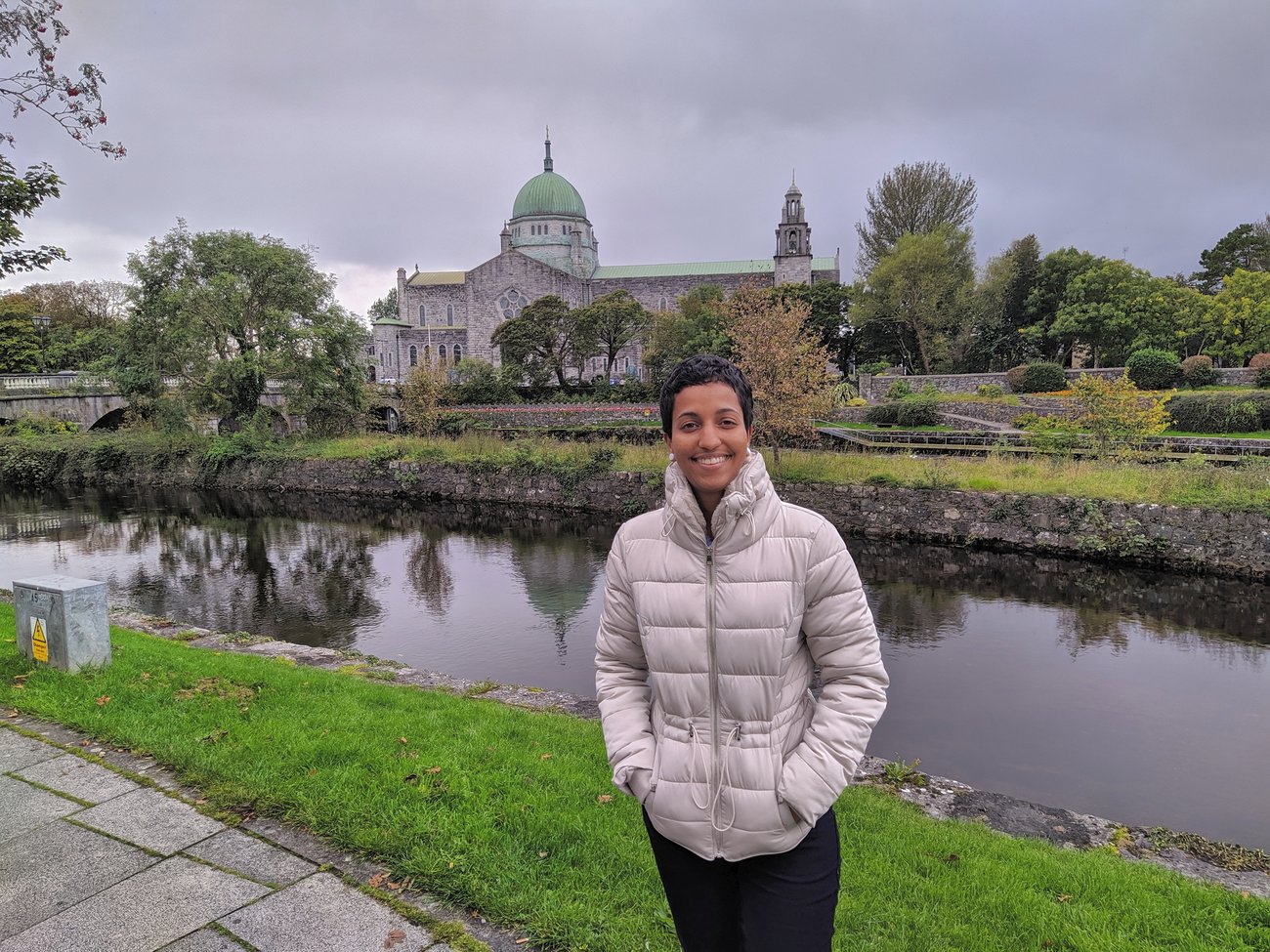 Sad to say goodbye
Time flies in Galway, every single day you learn many interesting things about Ireland, English vocabulary, and especially about other cultures. As well as this, the city is extremely multicultural, it is incredible observing how English connects everyone from everywhere. I've been spending a wonderful time here, I usually walk with others students, almost every day we visit new places, Galway has fabulous landscapes, it is awesome to appreciate the nature.
I have been visiting amazing landscapes around Galway through the trips that the school organises to places such as Connemara, Cliffs of Mother and Aran Island. I've never seen so many beautiful places before, definitely Ireland is the best place for people that love outdoors activities. Unfortunately, my days studying at Galway Cultural Institute are almost over, that is my last week here, I have been improving my English in many ways since I've arrived, as I already told, being abroad isn't just about learn English, you also learn about new cultures, respect, confidence and to find out how powerful you are in the act of leaving your country to discover a new language. Enjoy your time here!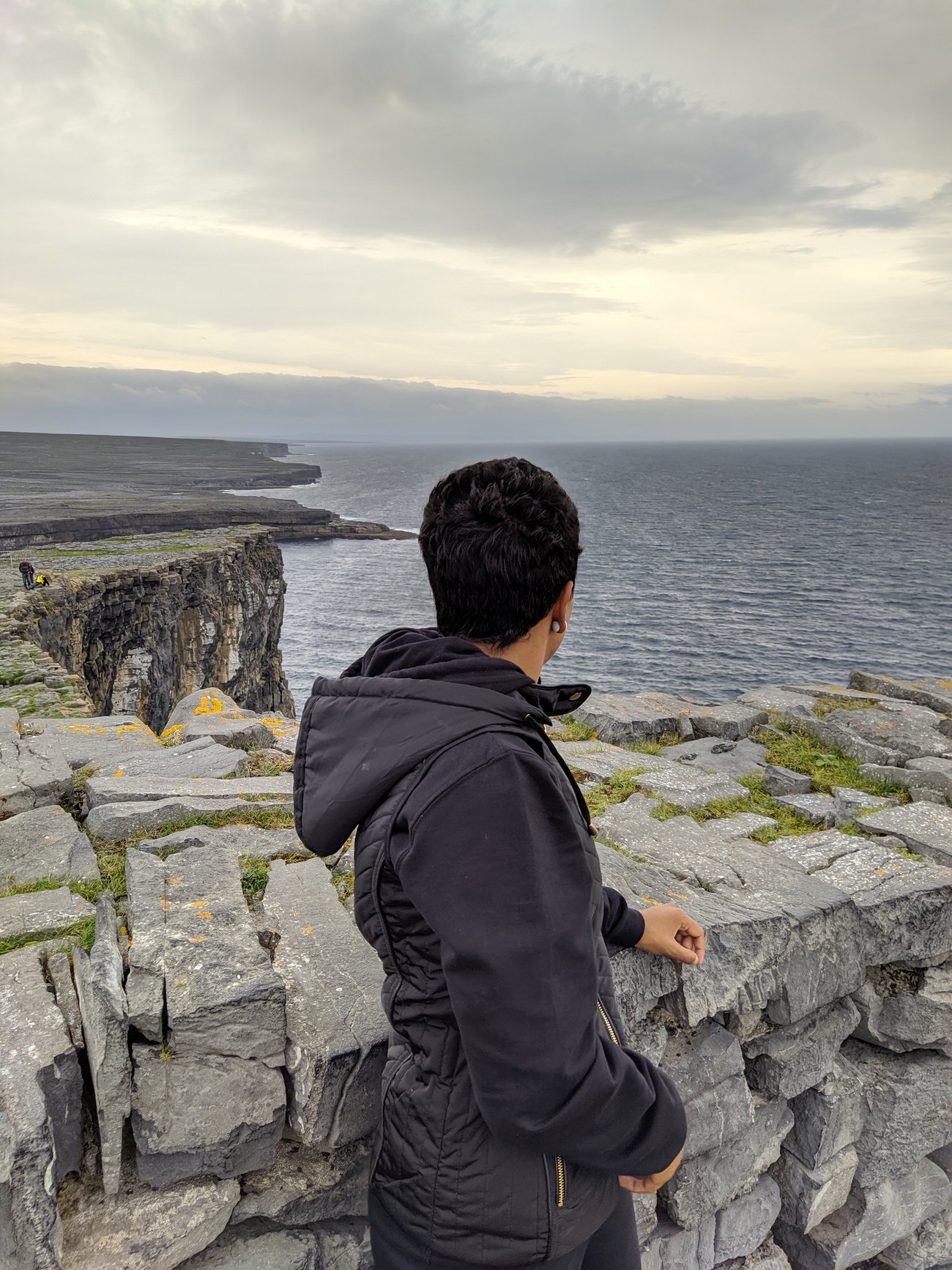 Para todos os brasileiros que buscam concretizar o sonho de realizar um intercâmbio, ressalto que em Galway e na GCI encontramos pessoas de diversas nacionalidades, o que favorece todo o processo de imersão no idioma e auxilia no desenvolvimento das habilidades necessárias para comunicação e compreensão do Inglês. Em apenas três semanas estive em contato com nativos da Alemanha, Taiwan, República Checa, Eslováquia, Suíça, França, Itália, Espanha, Estados Unidos, Inglaterra, México e Canadá entre outros países, sendo a maioria estudantes da Galway Cultural Institute.
Outro fator de relevância é que todo o processo do intercâmbio foi realizado sem intermédio de outras empresas, tudo de forma transparente, objetiva e segura, tornando-se uma opção atrativa e confiável para aqueles que buscam alternativas de cotação.
Recomendo a realização do programa para aqueles que desejam iniciar ou dar continuidade aos estudos do idioma - seja de curta, média ou longa duração - pois sem dúvidas o intercâmbio é uma experiência inesquecível. A Irlanda é um destino inquestionavelmente encantador e estudando em Galway obtive o melhor que o país poderia me oferecer: conhecimento histórico, multiculturalismo e as melhores conversações em Inglês. Obrigada GCI!