What is CLIL? Teacher Training Erasmus+ in Galway
Teacher Training
Teacher Training Erasmus + CLIL in Language Teaching
Posted 28 January
Even before the challenges of life in 2020 teachers and students alike have had a desire to improve their English, not only in terms of the basics – grammar, vocabulary etc. but English for their career and their potential futures.
Studying a wide variety of subjects through English at school, at either primary or secondary level, gives students the best opportunity when it comes to fulfilling future academic or career dreams. This is the main reason that the CLIL approach has become increasingly popular in schools.
What is CLIL?
CLIL means Content and Language Integrated Learning- basically this means that you can teach any subject, be it Maths, Chemistry, Biology, History etc. through the medium of English.
CLIL is a progressive approach to teaching where students are engaged in learning English language through examining a completely different subject. It helps students acquire grammar and vocabulary structures through context, which leads to more authentic communication in English.
At GCI, alongside Erasmus+ CLIL, we offer a number of Erasmus+ Teacher Training courses:
Teacher Training: CLIL (Content and Language Integrated Learning)
Teacher Training: General English & Technology
Teacher Training: General English & Drama, Music & Culture
Teacher Training: General English & Academic Writing & Presentation Skills
What are the benefits of CLIL?
Research has shown that language learning combined with content learning from another subject e.g. History is more effective.
Students who take part in programmes using the CLIL approach become more confident and proficient in all aspects of English language – reading, writing, speaking and listening - than they would in a General English programme, for example
How are CLIL lessons different from the other language lessons?
CLIL lessons focus on learning English in a practical way. The object of the lesson is not to test English grammar but to introduce students to the vocabulary and structures they would see in the 'real world.'
Many CLIL lessons focus on communicative activities to encourage students to use the wide range of vocabulary they need to understand the content of the lesson.
My own introduction to CLIL
In fact, my first teaching job outside Ireland was in a school in Poland which was a pioneer in this new way of thinking. Through their connections with our local university, the National University of Ireland Galway, they had recruited me and 3 of my fellow teachers to come and teach a variety of subjects through English in their small school, in a small town in the north of Poland. We were taken on to teach Biology, Geography, Physics, and of course English.
This school was an eye opener for me, I had been a teacher in the public school system in Ireland for a couple of years but I had never encountered the idea that by studying subjects through English students would be given such a huge advantage when applying for university programmes or positions in international companies.
I taught Biology to students aged between 13 and 18 and it was amazing to see how far they were in their journey to being bilingual. The students in this school were among the first to be exposed to the thinking behind CLIL methodology and they fully embraced it.
Fortunately, today's educators have access to a wide variety of Erasmus+ teacher training programmes. At GCI, we welcome teachers from Poland, Italy, and Hungary on teacher training courses throughout the year, each enriching the courses with their educational background and expertise.
We offer many non-native teachers the opportunity to develop and hone their skills through the CLIL courses for teachers we provide in Galway Cultural Institute.
Why take a teacher training course in Galway?
Short answer – because you can combine an excellent CLIL teacher training course with the benefits of experiencing the warm welcome, hospitality and beautiful scenery that Ireland is famous for.
Long answer – Teacher training in Ireland has an excellent reputation, we pride ourselves on our ability to provide non-native teachers with solid, practical advice and materials to reinforce their own teaching backgrounds in the new arena of CLIL.
Galway Cultural Institute has a dedicated team of teachers with many years of experience providing the best and most practical type of teacher training for non-native teachers. One teacher who took part in our teacher training course highlighted all the benefits of his experience in GCI.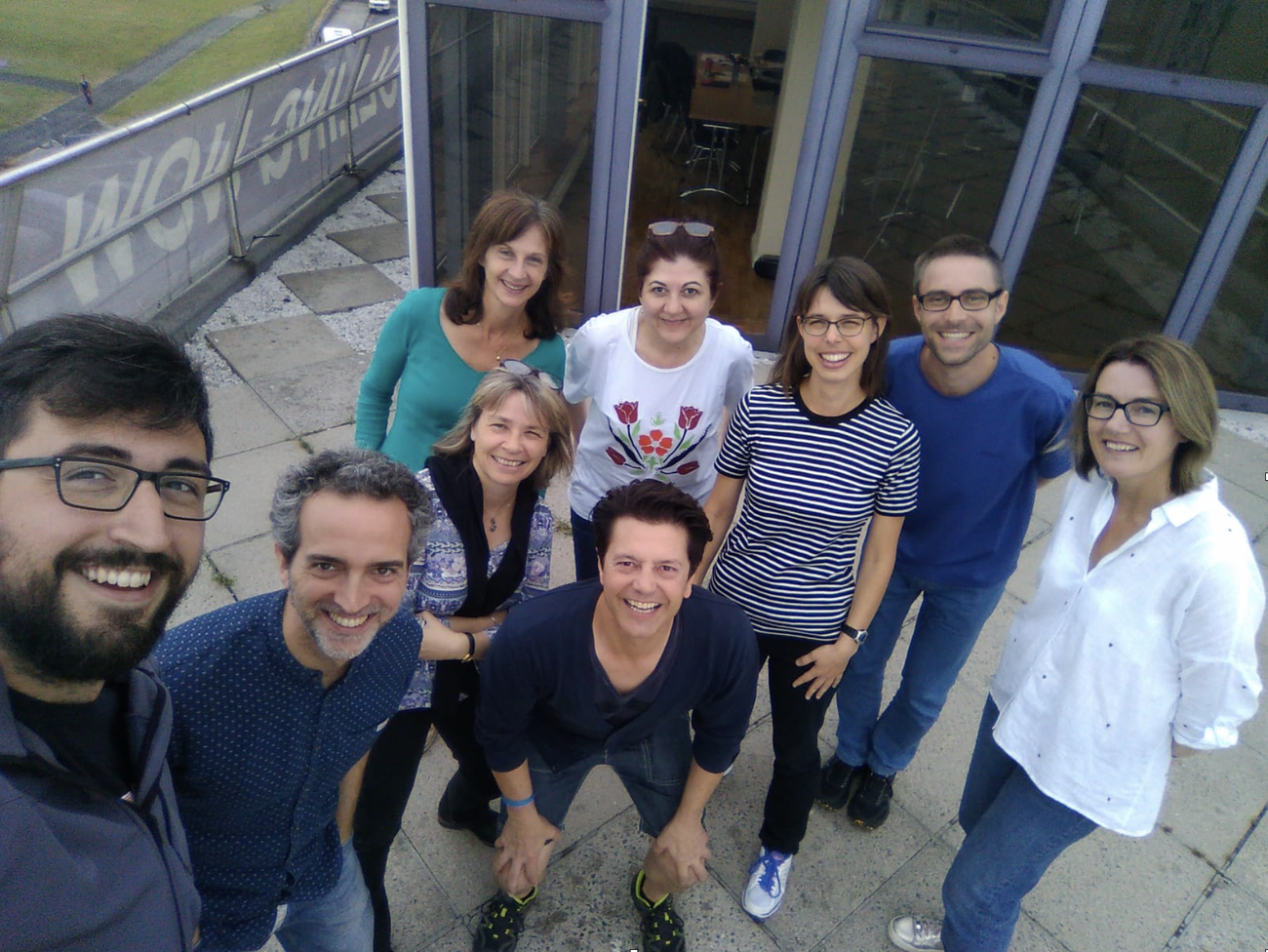 Our CLIL programmes attract teachers from across the globe, we have welcomed both secondary and primary school teachers from Spain, France, Brazil, Japan, Switzerland and Mexico, to name a few, so you will have the added benefit of being able to form friendships and perhaps even collaborations with like-minded teachers around the world.
All of our Erasmus +teacher training programmes have been developed with you, the teacher, in mind, we understand that teachers need to understand the theory behind CLIL in language teaching but you also need to upskill and take the knowledge acquired back to share with your colleagues.
An area that GCI excels in is providing teachers with the opportunity to partake in microteaching sessions where you can trial the materials you have developed with the help of your trainers. During these sessions you receive constructive guidance in how best to apply the techniques you learn in the most practical way when you return home.
One thing which comes back time and time again from people who take part in our CLIL courses for teachers is that while they understand all the theory they have little experience applying it to the classroom and are often 'stuck' for practical activities and materials.
We appreciate the fact that you already have a background in teaching and so we have shifted the focus to practical materials development. Throughout your time on our teacher training programmes you have access to the widest range of practical materials possible. With the cutting edge Interactive Screen technology used in our classrooms, the sky's the limit!

Cultural Experience – the "fun" part
We are also firm believers in the premise that you are not here just to learn English or CLIL methodologies but also to have a wonderful cultural experience. On our teacher training programmes our trainers will introduce you to Irish myths and legends, take you through some of the most important historical events in Irish history and show you how to do the same with your own students.
Everyone on our courses for teachers is also actively encouraged to take part in our Social and Cultural Programme, with activities and events almost every afternoon and evening. Galway is a vibrant, artistic city with a rich historical background to explore. You will be transported to medieval Galway during our city walking tour, entertained by the many talented performers in our local pubs and have your taste buds tantalised by a creamy pint of Guinness. See our Galway Guide for more information.
Outside the city there are so many amazing sights to see on the Wild Atlantic Way – Connemara, the Cliffs of Moher and the Aran Islands to name a few.
Don't just take my word for it – have a look at this first-hand account of all the wonderful experiences to be had if you decide to come to Galway to take an Erasmus+ CLIL course for teachers.