A local's guide to best restaurants in Galway
Galway
Top 10 Best places to eat in Galway
Posted 04 December
If you decide to study English in Galway you'll be pleasantly surprised by the wide variety of eateries for dining in, out and takeaway on offer in this vibrant city.
Galway has long been known globally for its Oyster Festival, which takes place every year in September and embraces the oyster, an acquired taste and not to everyone's liking. The festival has something for everyone from the obvious oyster to a pint or two of Guinness and of course lots of Ceol agus Craic .
I'm including varied options on my list and they aren't in order of preference, but comprise of some of the places I love to eat in Galway and if you are here as a student learning English on one of language courses, I would recommend you give them a try.
The list is made up of dinner, lunch, breakfast/brunch, and takeaway options to include all budgets and tastes located in all parts of the city and in our own beautiful Salthill where the our language school is located.
KAI CAFÉ & RESTAURANT
Located in the Sea Road area of Galway, a warm buzzy atmosphere awaits you. It's owner run and it prides itself on using seasonal, organic and local produce on its menu including mouth-watering meat, fish and vegetarian dishes, and excellent gluten free options. It is a Michelin BIB Gourmand award winner and it's perfect for a special occasion as it's a bit on the pricey side.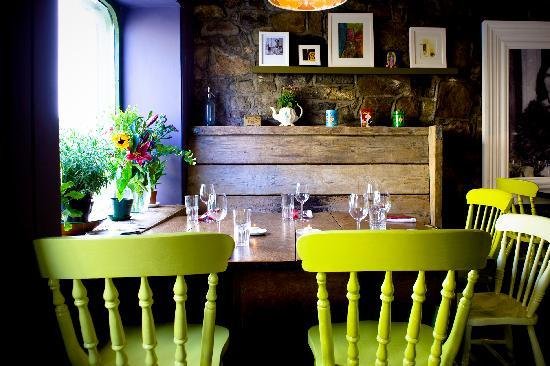 OSCARS SEAFOOD BISTRO
Located on Dominick Street in the West End of the city where there are numerous pubs and restaurants. This area for me has so much character and only a short walk away from the Spanish Arch and Claddagh two of my favorite places in Galway. Oscars embraces the locally sourced seafood and brings it to another level incorporating sea vegetables and literally brings a taste of the sea to every dish. If you love good seafood, then you will love Oscars.
JOHN KEOGH'S (GASTRO PUB)
An award-winning pub and an alternative to fine dining, it's the pub grub experience which is very popular in Ireland for its more reasonably priced cuisine... and who doesn't love a pint of Guinness with their dinner? Friendly staff and a warm cozy atmosphere and some lovely craft beers on offer and a menu including favorites like Fish & Chips and Steak.
I have gone here many times with my family and its always an enjoyable experience. There are too many pubs serving food to mention but if you're strolling around the city be it in this area, the Latin Quarter or Eyre Square, you will be spoilt for choice and many offer a good old Irish Stew to warm you up on those cold days! Pubs also have an extensive drinks menu including cocktails for a treat and some have outdoor seating areas that are ideal for meeting friends and practicing English with other GCI students.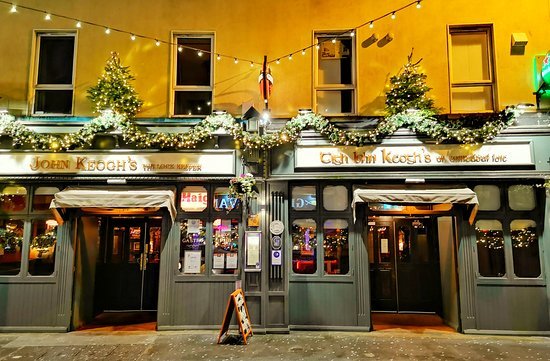 ASIAN TEA HOUSE/BUDDHA BAR
And now for something completely different, a contemporary restaurant and bar, that has a very extensive menu to include dishes from Thailand and Malaysia and a drinks menu including cocktails. I love Asian food and there is plenty of choice in Galway, Papa Rich is another really good option and has restaurants in the City and Salthill (overlooking the promenade), They also do Takeaway and are available on Deliveroo. I love Asian cuisine and they offer excellent Vegetarian and Vegan dishes and offer such good value for money.
ZAPPI'S ITALIAN RESTAURANT
Who doesn't love Italian food? And again in Galway you are spoilt for choice.
My No 1. choice was a dificult one to make as I have eaten in every Italian in Galway over the years and to be honest they are all very good and all over the city and also in Salthill but I decided that even though the location is not my favourite, the food is a winner!
All the pasta dishes have the choice of what type of pasta you want so if you go for for example the Carbonara you can have it with Spaghetti, penne or whatever you prefer which I think is very clever. I will mention DaRoberta's in Salthill which is a favourite of many of our English language students and staff and I have myself gone to on many occasion but sometimes it can get very busy especially during the summer months.
Others are Mona Lisa and Osteria Italiana De Simone both in the city, so many I had to mention a few others. All the Italians also do Takeaway and are offer dishes from €10!
HANDSOME BURGER
I love all food but one of my favourites has to be a good burger and for me our own homegrown local talented lads who have gone from strength to strength. They have been awarded the "Best burger in Ireland" in 2019.
Using the best of local produce and in their words Irish meat and spuds with every burger hand rolled and every chip being hand cut. I have made many visits to their Dominick Street location and have never been disappointed, the only problem is trying to decide which burger to get as they are all so yummy!
They are also located in one of my favourite Pubs O'Connells in the outdoor covered" 'Beer Garden", another highly recommended venue for a night out with fellow students learning English to soak up the famous Galway nightlife!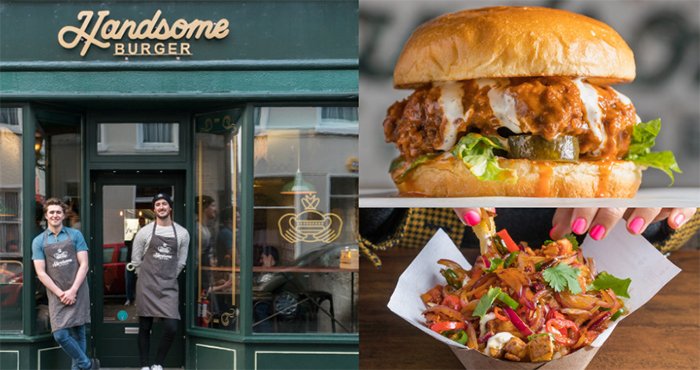 THE DOUGH BRO'S (WOOD FIRED PIZZA)
Another award winning Galway business that began in a truck at a farmers market to a permanent premises on Middle Street (City Centre) and also in O'Conells Pub beer garden. They also do DIY kits that you can make your own Pizza at home, which can be a fun thing to do on a winters night if you are having friends around from your English course at GCI. They came up with this venture during the the Covid restrictions when they had to close the restaurant.
DELA
One of my favourite morning activities at the weekend is to go for brunch and this place started it all off a few years ago and people queue outside with good reason. All week brunch with the option of making it a boozy brunch with their cocktail menu, what's not to love!
They also do dinner and I've not tried it but its on my bucket list for 2021 for sure as if the brunch is anything to go by I definitely won't be disappointed. My go to dishes are the Veggie Breakfast, Breakfast Buritto and Eggs Benedict but everything on the menu is delicious! All tastes and dietary requirements catered for.
HOOKED
Last but not least is a place that was always difficult to get into but was highly recommended to me for the reasonably priced menu for the fish fans.
During the Covid lockdown, they embraced the takeaway only rule and excelled at it, and nailed it! Call and place your order and in 10 minutes you go to the hatch and pay and off you go with a delicious meal from €7 upwards and I was "hooked" from having my first takeaway back in April and I have had many many since then.
They also opened a new restaurant in Barna (Village on the coast 7Km from Galway city). The menu has something for every taste, Fish Taco, Fish Burger, Fish and Chips, Fish Pie to name a few and all scrumbscious! Oh I almost forgot to mention the location, Henry Street, near the Westend.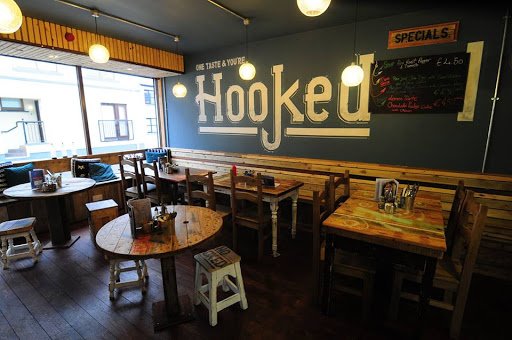 CORRIB TEA ROOMS
Another hidden gem located in the in the Waterside area of the city, overlooking the Corrib, is this quaint little place that has again the most fab breakfasts, weekend brunch, lunch, cakes and coffees that are home baked in house. I recommend the scones and a lovely pot of tea.
Brunch is such a treat and a lovely way to meet up with fellow students at the weekend. The Brioch French toast is amazing and the Benedict's are all on a potato Boxty (Irish potato cake) but everything is yummy.
Just to finish, and to give the wonderful coffee shops/cafes of Galway a mention, Espresso 44 on Shop Street and Coffeewerk + Press, both takeaway only so grab your favourite coffee and stroll down to the Spanish Arch and sit and soak up the atmosphere and chat and practice your English, nothing better on a Summers day in Galway.
Also in Salthill, on your break from GCI, grab a coffee in our own Ozone or any of the many lovely café's in the area and take a walk on the Prom and get some exercise and sea air, to get you ready for your English lessons.