Top Places to Visit During your Language Stay in Galway
Galway
Top Places to Visit During your Language Stay in Galway
Posted 10 September
Take an English course in Galway
Students from all over the world love to spend weeks or months studying English in Galway, making new friends and learning a new language, but choosing to move to a new country to improve your English is about so much more than time spent in the classroom.
Many Galway Cultural Institute (GCI) students choose to study in Galway because of the city's compact size, its friendly people, rich cultural heritage, and vibrant night life, but you are also in for a treat if you decide to explore the best of what our region and our country have to offer.
Whether you come to Galway to study English intensively for just a week or two, or decide to spend eight months here in order to transform your life, it really is a great idea to get out and explore. Have a look at our offer of English language courses here.
Many language students in Galway are blown away by what the city has to offer in terms of attractions, food, music, night life, and spectacular walks along the promenade next to our school, so much so that they almost forget to leave!
But that would be foolish, because our lovely city of 80,000 people is a great base to explore not just the rugged beauty of the West of Ireland but the best that the entire island of Ireland has to offer the intrepid traveller.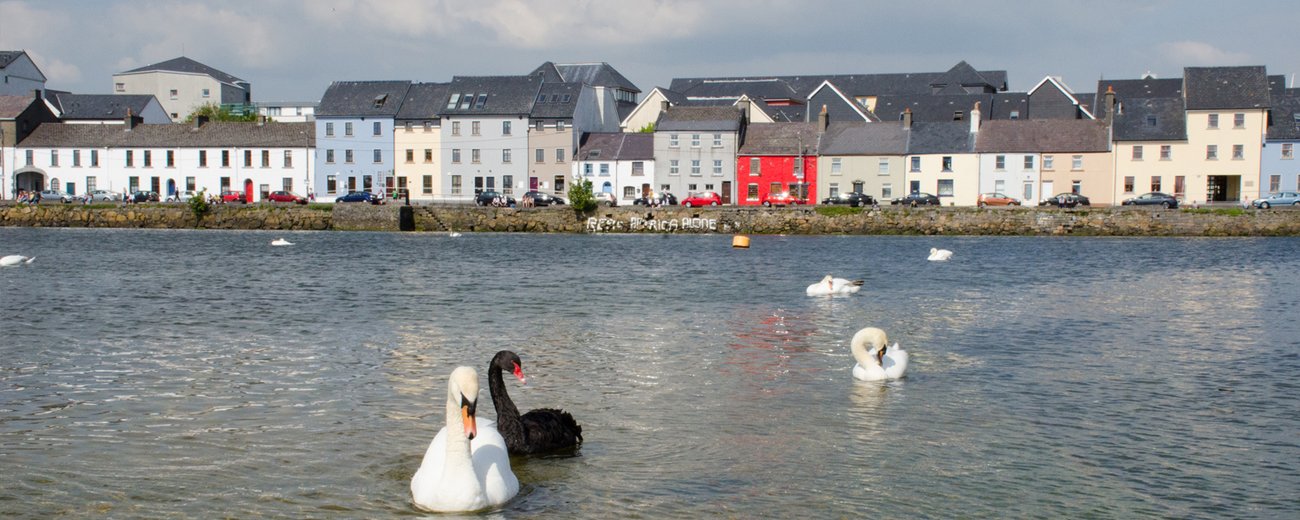 Naturally, the city has been much quieter than usual during 2020, but you will find it is buzzing with enthusiasm and keen to welcome visitors from all over the world as soon as people start to travel in numbers again.
Galway was voted the "friendliest city in the world" by a New York-based magazine three years ago, but don't fall into the trap set by many locals by spending all your time within the City of the Tribes. So, once you have sorted your accommodation and met your new classmates at GCI, here is a guide to some of the best places you should visit during your time as an English student at the leading language school in Galway.

The Burren and the Cliffs of Moher
By far the most popular day trip from Galway for students at GCI, a visit to the spectacular sea cliffsoverlooking the wild Atlantic Ocean is the highlight of many people's time along the west coast of Ireland. The world-famous cliffs run for about 14 kilometres and rise to a height of 214 metres just north of a round stone tower which was built here in 1835.
The cliffs are situated over an hour by bus from Galway, via a spectacular route which takes in the stunning glaciated karst landscape of the Burren. This is the most visited natural attraction in all of Ireland. It's amazing to stand at the top of the cliffs, take in the breath-taking views of the three Aran Islands, and contemplate that the next piece of land is more than 6,600kms away – in North America!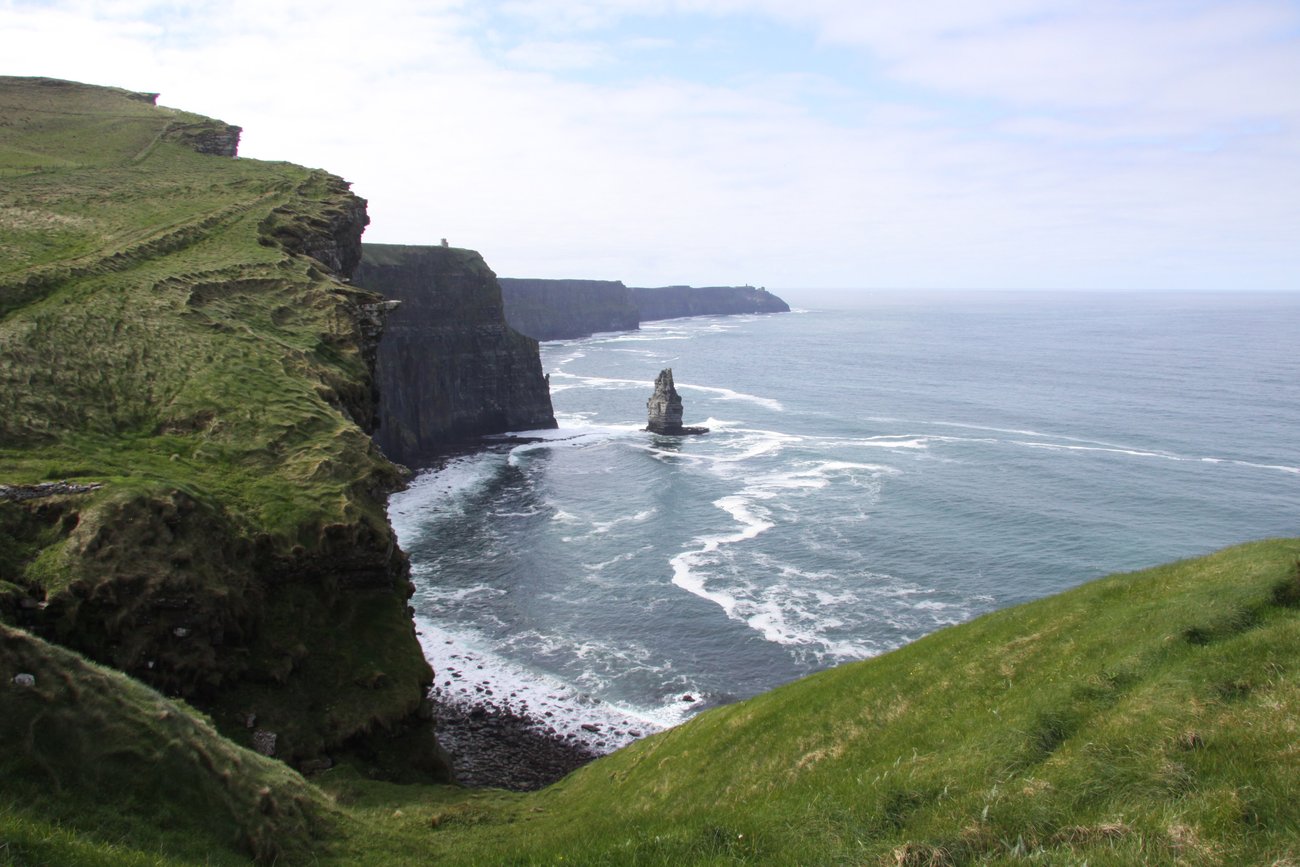 The Aran Islands
If you like the idea of a weekend adventure with a boat trip to a place with a very distinct culture, spectacular scenery, and a peaceful vibe far removed from the hustle and bustle of Ireland's cities, why not take a trip out to one of the three Aran Islands? Easily reached in 90 minutes from Galway City, you will hear the local people speak our native language, Irish, on a daily basis and be blown away by Dun Aonghasa, the famous pre-Christian world heritage site which overlooks spectacular cliffs and has breath-taking views of the Atlantic Ocean.
Many GCI students book day trips to Inis Mor, the biggest of the three islands, at the school reception desk, but you could also be more adventurous and spend a weekend there in the company of your new classmates. Or try one of the smaller islands!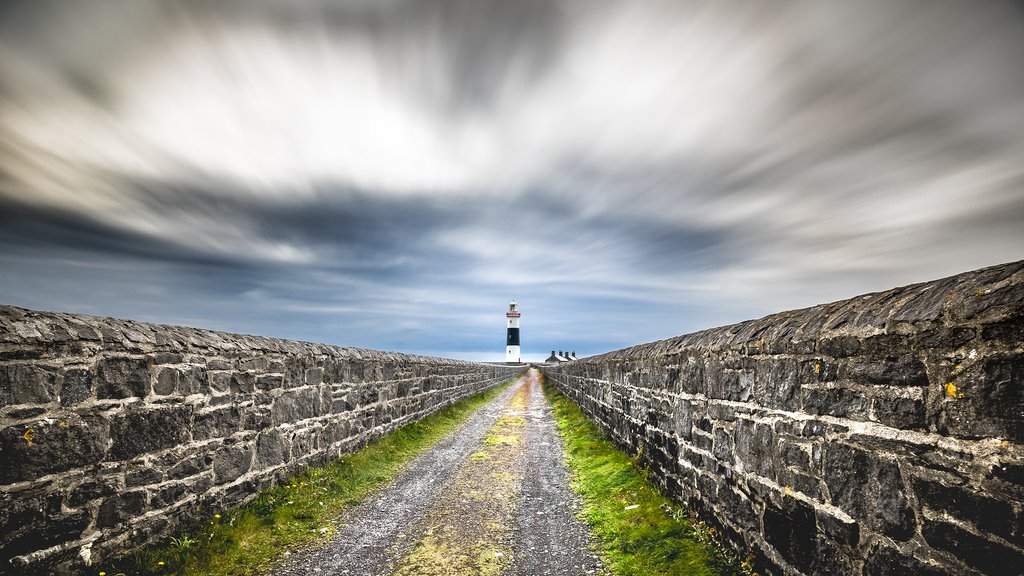 Connemara
No visit to Galway is complete without spending some time in the wilds of Connemara, where beautiful mountains and a harsh, rugged landscape ensured that many people from this region had to emigrate in search of better lives for generations. It's a lonely, beautiful place, which can be explored by car or public transport.
Don't miss the spectacular Kylemore Abbey, which overlooks a lake; the tranquil Lough Inagh Road, where there are more sheep than cars; the market town of Cilfden, which comes alive from April to October; the fishing mecca of Oughterard; and the Alcock and Browne monument, which marks the spot where the first ever transatlantic flight landed in 1919.
Did you know that two intrepid adventurers landed in a bog just south of Clifden after a 16 hour flight from Newfoundland? They gave the locals quite a shock when their little two-seater plane came in from the wild Atlantic on a bright Sunday morning in June!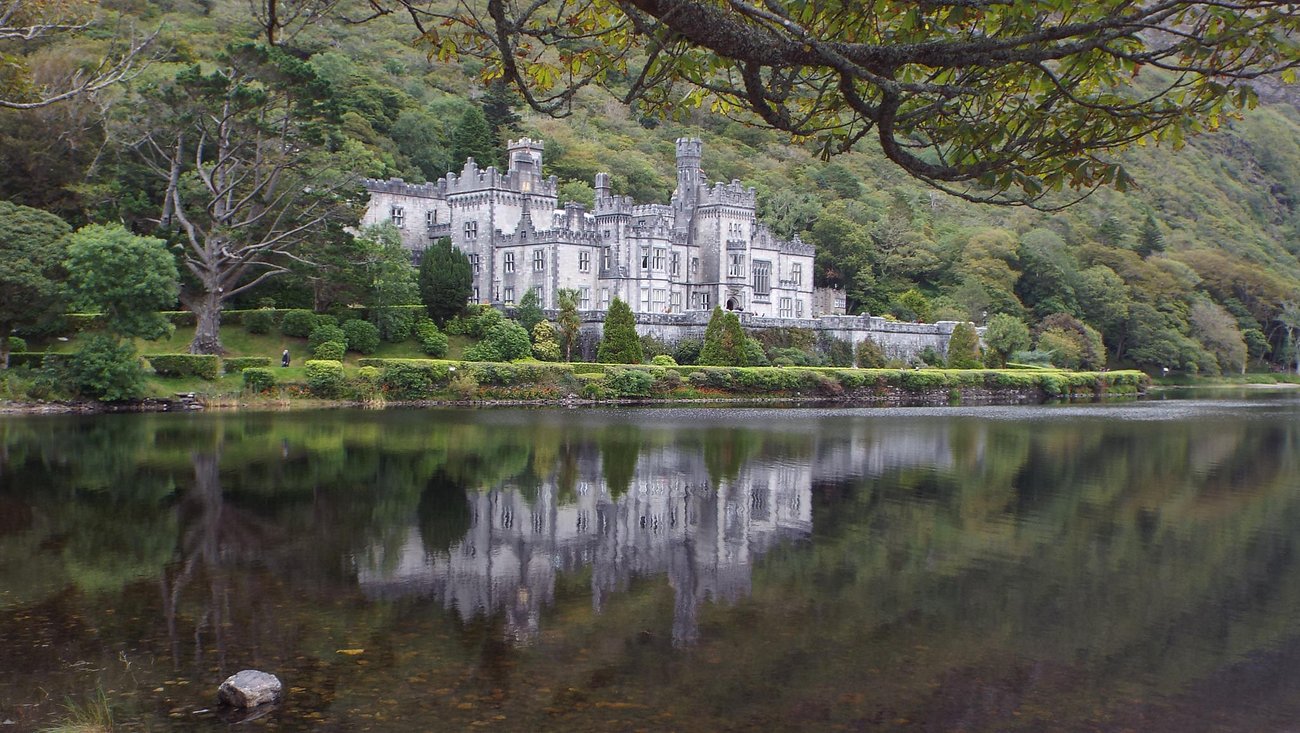 Diamond Hill
Located about an hour and a half from Galway, Diamond Hill is the place to visit if you are looking for fresh air, exercise, and spectacular scenery. An isolated peak just outside the gorgeous village of Letterfrack, it is in the northwest corner of the Twelve Bens mountain range in the Connemara National Park. Although it's in Connemara, it is worth a day trip of its own!
Diamond Hill is popular with both tourists and native Galwegians. It has a safe wooden boardwalk and stone path trail where you can enjoy panoramic views and there is also a lovely picnic area and visitors' centre. The walk takes about two and a half hours. It's a great place to visit with your classmates from GCI, perhaps by hiring a car in Galway and stopping off in Clifden for something to eat after the 7km hike up the mountain. Sometimes our school offers day trips by bus to the mountain, so keep an eye on the weekly activities programme.
Lough Corrib
Galway is a city which is surrounded by water, from the spectacular seafront next to our school in Salthill to the tranquil riverside walk along the River Corrib and the canals which flow by the city centre. But many visitors to our wonderful city neglect to explore the huge lake, and wonderful supply of fresh water, on our doorstep.
Galway was built as a river crossing, but the lake just north of the city is the second biggest lake on the island of Ireland. The lake covers 176 square kilometres and the locals claim it has an island for every day of the year (365), but the true figure is actually much higher. You can walk by the banks of the river to take in views of the historic Menlo Castle or, better still, take a boat trip on the Corrib Princess to take in views of the Connemara mountain range. An afternoon or weekend boat trip can be booked at the reception desk of the Galway Cultural Institute (GCI).
Croagh Patrick, Co Mayo
Because of our Gaelic football rivalry, Galway people love to joke that nothing good ever came out of Co Mayo! But, apart from sporting rivalries, there are a host of gems to be found in the county just to the north. Among the highlights is a trip to the 'Holy Mountain' of Croagh Patrick, a place of pilgrimage for the West of Ireland people for generations.
Less than two hours north of Galway City, it is climbed by thousands of people every year and has one of the strangest churches in the world on its summit, almost 800 metres above ground. It can be a tough climb, but it boasts spectacular views of Clew Bay on a clear day. Why not plan a trip to the mountain, a good trek to the top, and a bowl of seafood chowder afterwards in the beautiful town of Westport which is just 8kms away?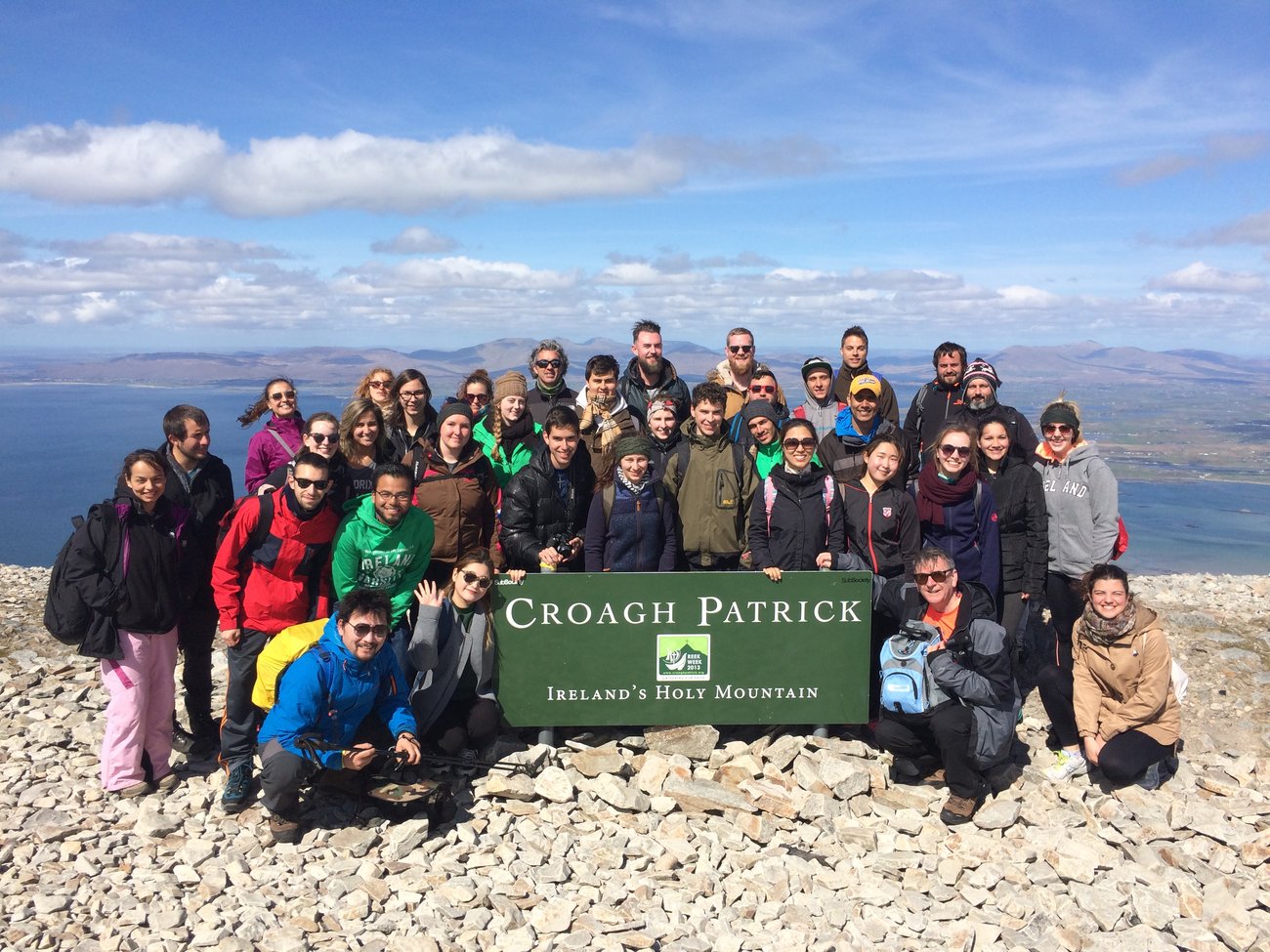 Belfast, Northern Ireland
Students who come to Galway to study English thanks to the Study Abroad Year (SAY) programme have ample time to explore the best that the entire island of Ireland has to offer. Belfast, in the north east corner of Ireland, is a wonderful, thriving city which is learning to leave its troubles behind. Until the early 1990s, it was known for violence during the Northern Irish 'Troubles' and few people wanted to visit during this tragic time in Irish history. Today you will find it is a vibrant place, with amazing attractions, including the world-famous Titanic Museum, and there are some wonderful walking tours where survivors can give you a real insight into the long history of conflict between Britain and Ireland.
Northern Ireland is still a part of Britain and a friend of mine who is from Belfast once told me that her mother rang her in great excitement when she saw two Japanese tourists outside City Hall in the 1990s! Nowadays, tourists from all over the world mix with locals in city centre bars, restaurants, and concert venues. There is a real sense of optimism and a multi-cultural vibe in the air. People are delighted to welcome visitors to a city which has been transformed since the peace process agreement of 1998.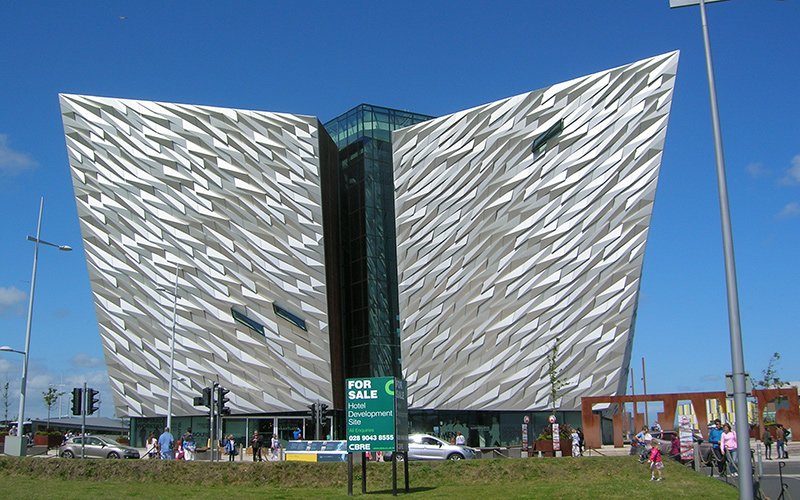 Dublin
Galway people love to tell students who come to GCI to study English that our city is friendlier, better fun, and a far better place to live than our capital city. Yet chances are that you will have to pass through Dublin to make your way to Galway and even the most ardent Galwegians have to admit that Dublin has a lot to offer in terms of museums, shopping, sporting venues, live music, and what Irish people call "the craic" (good fun).
Enjoy a drink at the Guinness Museum, learn about Gaelic Games at Croke Park, or discover how the Irish leaders who rebelled against the British were executed at the wonderful Kilmainham Gaol, which is now a museum. Tell "the Dubs" that their city is a great place to visit, but that life is much better in the real "party capital" of Ireland by the shores of Galway Bay!
-- * A digital journalist and business blogger based in Galway, Ciaran Tierney won the Irish Current Affairs and Politics Blog of the Year award. Find him on Facebook or Twitter here. Visit his website here - CiaranTierney.com.