GCI Health Week - Reflections on a great week!
Activities and events
GCI Health Week | Student Experience
Posted 08 May
GCI Health Week
Healthy body, healthy mind… everyone has heard this old adage but precisely what it means is somewhat open to interpretation! Is one dependent on the other or are both equally important? Buzzwords such as wellness, mindfulness and self-care are everywhere we look these days, but do we really give them enough attention?

Why did GCI chose to have a Green Week event?
GCI decided that a week dedicated to the promotion of health, both mental and physical, was certainly worth experiencing! We set about creating a varied activity plan for the week that would cater for our diverse student population – after all, our General English learners; Exam Preparation learners; Long Stay Study Abroad Year learners all have different needs and timetables! Being in a new culture is such an exciting experience – once in a lifetime for many, but of course it can present its own difficulties from time to time – fostering a can-do spirit and the feeling of peer support cannot be underestimated.

A week for everyone
Naturally, not all of us here in GCI are Olympians, yogis or even sporty – we are often more focused on how to pass IELTS exam or learning English prepositions! We decided to opt for events that invited active participation but also gave opportunities to become involved in less active ways – so for instance you could take part in our daily challenges or if you'd rather you could just be there to support your classmates!
There were all sorts of events across the week - everything from yoga to a Healthy Eating Seminar; events to boost your mood and reduce stress and events to get the heart pumping! Overall, we were successful in creating a positive school atmosphere all while increasing awareness of the healthy body healthy mind ideals.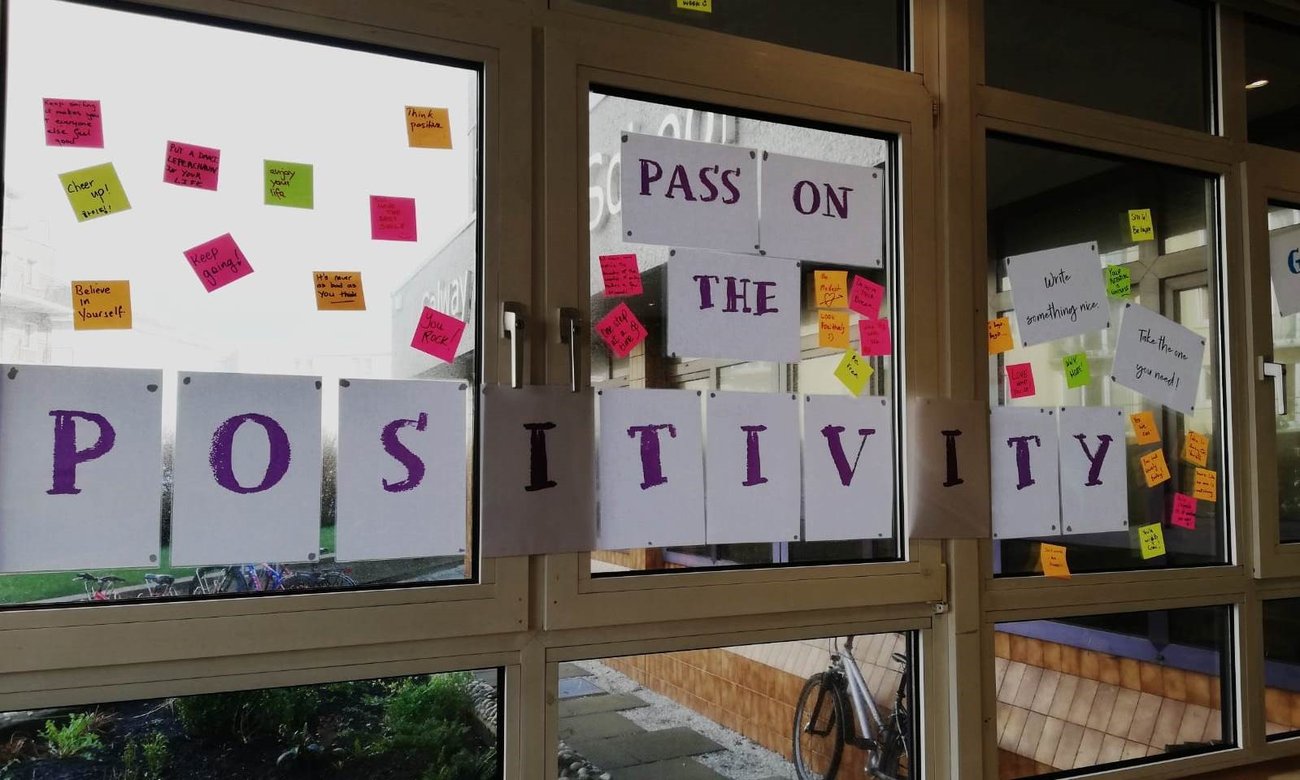 Student engagement
The level of enthusiasm from the start of the week was outstanding and there was a great air of excitement and positivity around all the events. There were some lovely inspiring notes left on our Positivity Wall throughout the week and a great willingness to partake in new events such as our Random Acts of Kindness Challenge.
There was a notable increase in the spirit of community throughout the student body and there was curiosity each day about how the events would work out - the Planking Challenge in particular turned out to be a resounding success with a huge number of willing participants and an extremely supportive crowd cheering for every extra minute that passed! The teacher vs students Friday Football Match was another big hit with the competitive streak coming out on both sides!

Here are a few student impressions of the week:
"It was a great way to take a break from my studies" – M, Cambridge English First
"I really enjoyed the big competitions in the hall – was so funny" – J, General English
"One very positive aspect was the positive atmosphere around the school and the chance to meet new people" - B, Study Abroad Year
Being healthy is easy in Galway
Needless to say, not everyone is competitive enough to stay in a plank for a solid seven minutes, but there was plenty more on offer. Some of our students embraced the Salthill culture and went for a jog along the Prom – reminding us that Galway is a great place to be active, and the huge health benefits of just being outside, getting some fresh air and enjoying the sea breeze!
Health Week certainly delivered, not only for our sporty, football-playing, plank-holding, up for anything types, but also for those who enjoy more tranquil quiet activities like mindfulness and yoga. It reminded us all that taking time for yourself is not only a good idea, it's essential with benefits that can be very far reaching!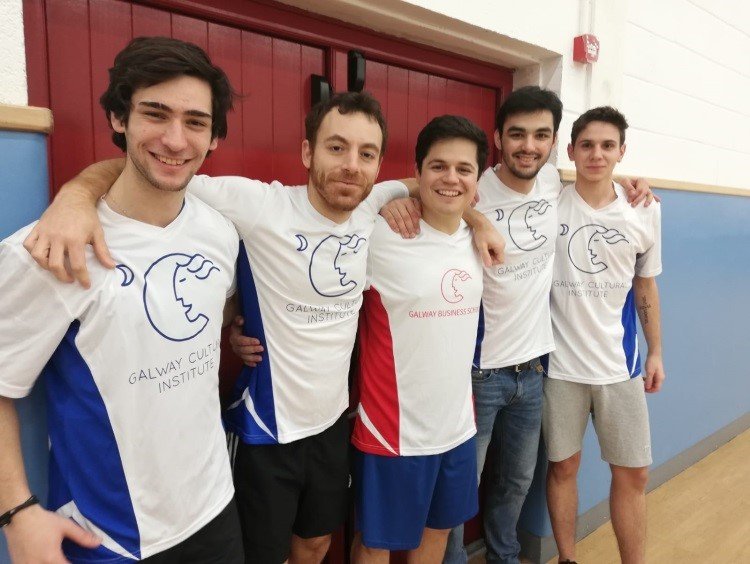 Food choices
The same can be said about our relationship with food and its effects on our physical and mental health. We asked a qualified nutritionist to visit us and tell us all about what we should (and shouldn't !?) be eating at our Healthy Eating Seminar. The talk was very informative and reminded us of the importance of being a little more aware of what we're putting into our bodies.
In the same vein, we introduced a healthy twist on our ever-popular International Food Night – think salads from around the world, vegetarian and vegan options and so on – and we've all come away with new ideas (and recipes!) for easy, everyday ways to be healthier.
In language learning there is a lot of risk taking – in fact, a willingness to make mistakes is a crucial part of the process which cannot be underestimated. Our activities this week encouraged students to try new things and push their boundaries a little!