Learn English Online with GCI
Online Learning
Learn English Online with Galway Cultural Institute, Ireland
Posted 08 May
Online English Courses at Galway Cultural Institute
As a teacher here at GCI, I'm so proud of the work my colleagues have put into our programme of online classes. We're working together with all sorts of students: those preparing for exams, taking one to one lessons, or looking for general English online courses that will make them all-round better communicators.
I've been reflecting recently on what some of the differences are between online learning and in-class learning. My students and I have also been talking about some of the unexpected upsides we've discovered during our online classes.
So, why should you take an English course online?
Flexibility
There's a lot more flexibility when you learn English online rather than in the classroom. Teaching from the comfort of my own home and not having to commute every day has certainly had its benefits! I find myself very refreshed after a break between classes when I can step outside for a breath of fresh air or roll out the yoga mat for a few stretches.
Time saving
The time you save can be used cleverly in doing extra activities that suit your needs specifically. Students who are studying online often show more independence and take greater ownership of their learning. If you use your self-study time outside of live classes well, you may find that you can really boost your English with an online course.
Soft skills
It's important to remember that studying online is an important skill in itself. Many leading university courses now have online components and even in totally off-line courses students have to navigate e-learning platforms to communicate with teachers, access resources and submit assignment.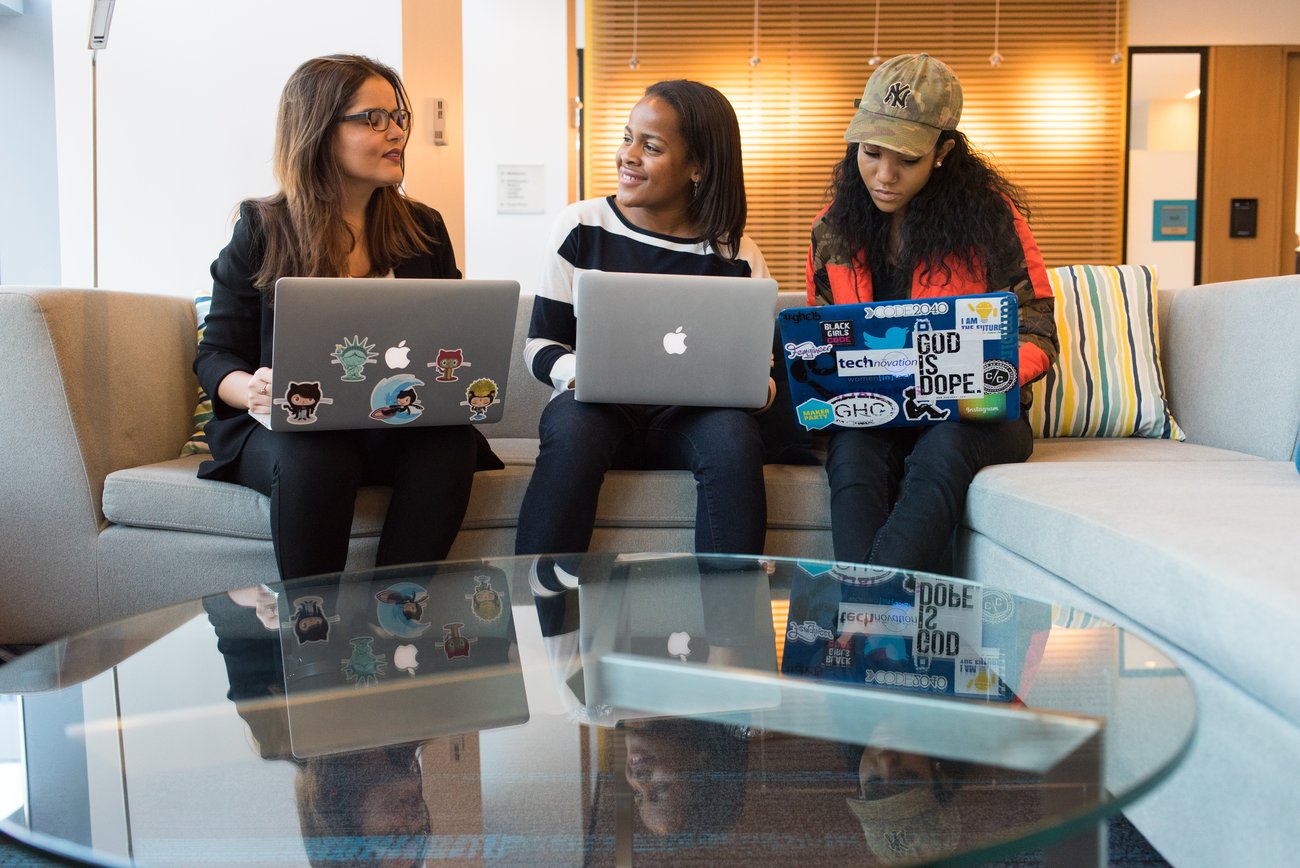 Ask yourself: how to improve my English online?
Here are some of the best advice I can think of for students who want to be successful online learners.
Online learning, just like attending classes in person, requires commitment and motivation.
If you want to learn English online to quickly improve your English, you have to make certain you're practicing all your skills. A good teacher will give you access to lots of resources: videos, audio texts, written texts and exercises. Make sure you take advantage of all those resources.
It's not enough to only read and listen, though!
You also need to interact lots with your peers, your teacher and even people in the wider world. Use the internet as a way of immersing yourself in the language. Comment, post your writing, and participate in class discussions as much as possible.
Of course, it's also extremely important to find interactive, live online classes led by good teachers. At GCI, for example, we've been offering high quality online English language courses in Ireland for international students who are already here in Ireland or joining us from abroad.
Check out the online courses offer here.
Our classes take place every day through live lessons in the morning, but the learning continues outside the virtual classroom into the evening with much more varied homework than my students
What has the experience been like for us?
My exam preparation class has had to make the change to online learning over the last several weeks here in Ireland, as many English classes all over the world have had to.
I wanted to share some of the surprising things I and my students have learned from our online English courses together in these first few weeks, especially some of the unexpected advantages e-learning has offered us!
What's the same?
In a lot of ways, our classes are much the same as they were before.
We have live English classes every day, I see and talk to my students so they have the opportunity to learn English online with a native speaker. I still make lots of corrections, do funny mimes to try and explain the difference between turn away and turn out, and have a laugh with my students.
They still support each other, check their work together, work hard on all their communication skills and sometimes forget to do their homework.
Although this is the first time we're meeting online, my students and I are getting a lot of support as GCI learns how to be an online language school.
What's different?
As we all get more comfortable with the new tools we're using, we're finding that learning online actually has several advantages!
One way in which we've been having a lot of fun is finding out the stories behind the texts in our coursebooks. In this way, my students are spending much more time absorbing authentic texts, both written and spoken.
We also have more flexible learning options. My students have so many new platforms for communicating with me and with each other outside of class hours. They can share their writing work with each other, share ideas, vocabulary and study techniques. This allows us to work more extensively and collaboratively as a class.
Additionally, we have an excellent record of all the work we've done. This makes reviewing so much easier for me and for my students and if students should ever miss a day, it's very easy for them to catch up. It's forcing us all to be more organised and keep better track of things like corrections and common errors, so we're reviewing more than we would in a physical classroom and, as a result, getting better!
How can you join us?
If you're interested in taking English lessons online in Ireland or joining us from abroad, you can book a course with GCI here.
My students and I look forward to meeting you and sharing what we've learned with you!