What is a Business English Course?
English Language
What is a Business English Course?
Posted 08 July
The globalization of business, trade and finance has led to an increasing demand for a specialized study of English language skills and language directly linked to business. These demands highlight the importance of learning business English. These are usually met by courses offering General English Business skills or by focusing on particular areas or English for special purposes such as Accounting, Marketing, and Management etc.
Initially, the needs of the learner are analyzed to ensure that necessary skills, target language and target situations are included in the learning process. Essentially, the learners heavily influence what is being taught to ensure they meet their aims and objectives for entry into third level business studies, or to meet the demands of a working business environment. This personalized needs analysis enables teachers to establish your initial level and particular skills required. For example, do you need to improve business English writing, focus on business vocabulary or perhaps, develop better speaking and listening skills in a specific business environment?

At Galway Cultural Institute, you can choose from a variety of Business English Courses:
Completion of an appropriate business course can significantly increase your chances of professional development and success in these areas. Depending on your specific needs, English business courses can be delivered on a one-to-one basis, in a class with similarly focused learners, and of course, the courses can vary in length. For those who are unable to travel abroad, it is now possible to learn English online. Perhaps, your first step should be to check your English level online.
General English vs Business English?
A common question of course is what would be the benefits of a Business English course?
The business student who opts for Business English usually does so because of higher motivation to succeed in their particular vocation or profession and focuses on specialized content vs General English offers a broader range of content
Business English focuses on particular business scenarios and settings vs General English is more general in this approach and deals with everyday situations
Business English learners are encouraged to use more authentic material such as business podcasts, articles and reports vs in General English, business material is used less frequently.
Business English vocabulary, for example business English adjectives are learned and practiced in a business context vs General English vocabulary is practiced in more familiar contexts.
Business English focuses less on Grammar in isolation and more on contextualized learning vs General English pays more attention to grammar and is often very level specific in what grammar is taught.
Business English offers the learner a chance to acquire business vocabulary and grammar structures which are specific to their needs vs General English vocabulary and grammar is often not recycled or encountered as often by those who learn it.
The profile of a Business English learner usually tends to be an adult and aspiring professional vs the profile of a general English leaner can vary greatly as do their motivations for learning English.
Business English often includes both native and non-native speakers who are focused on particular vocabulary and developing necessary skills in a particular business context vs General English is comprised of non-native speakers
Business English students are usually more motivated to become involved in the learning process and need less persuading by teachers vs General English often involves more prompting by teachers to encourage involvement.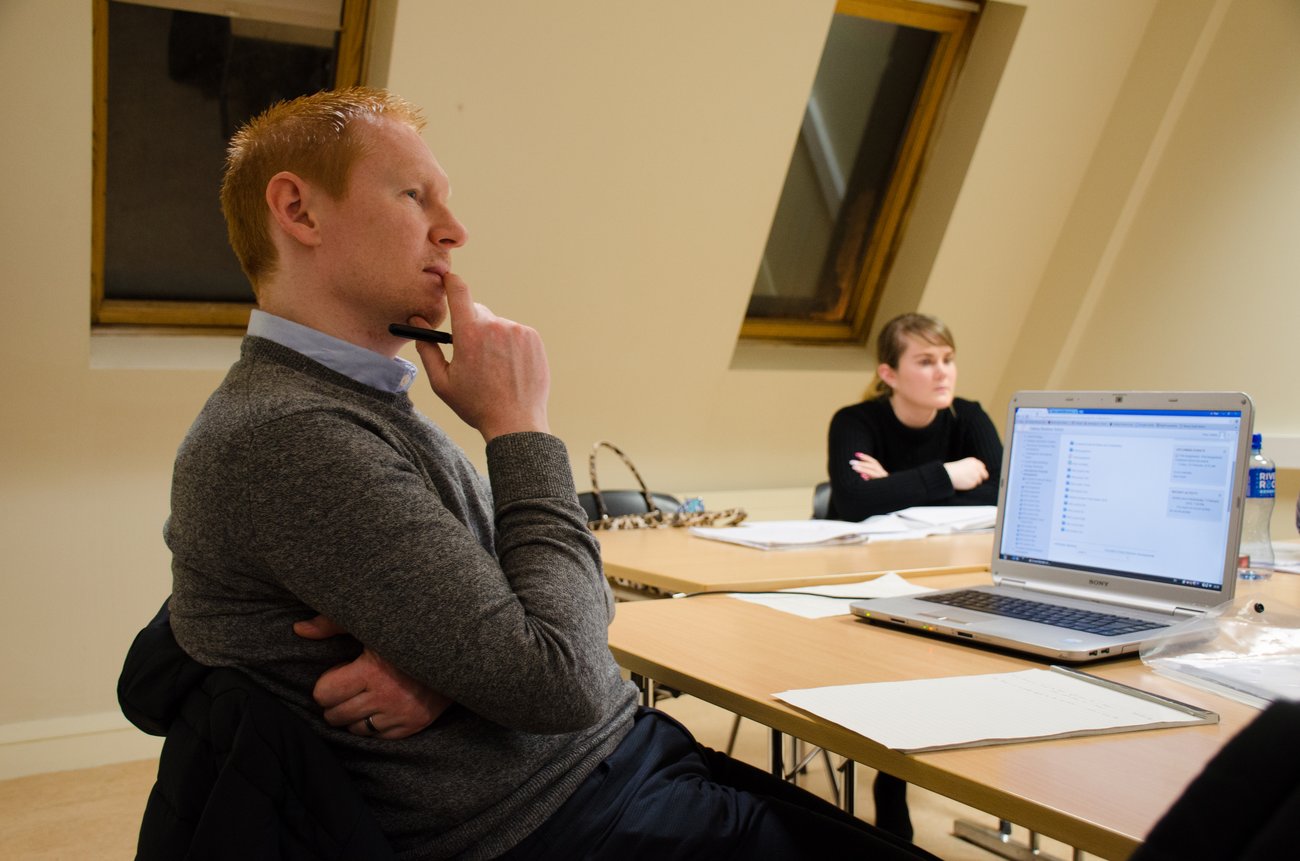 The importance of Business English Vocabulary
The use of specialized texts is a common method used to introduce students to the required target language in context. These can be individual words or phrases particular to specialized areas of business. It is normally the case that business English students already have a reasonable store of General English vocabulary before taking on a Business English course, which allows them to get a better general understanding of the business background.
Teachers usually prefer to use authentic material which contains the target language in context, which can often be difficult for learners initially as certain business vocabulary may not have synonyms in general English or perhaps, the same vocabulary means something completely different outside of a business context. It is also worth noting that business English often contains formal and informal language to explain the same situation, concept or action. The use of the aforementioned obviously depends on whether formal or informal register is appropriate.
Another consideration for the business English learners is the understanding and being able to use abbreviations and acronyms that they will encounter during their studies. An abbreviation is a shortened form of a word whereas an acronym is a set of initial letters of a phrase. These are commonplace in Business English as they allow for efficiency and accuracy in communication especially, when taking notes or sending informal emails and memos.
Examples of Lexical differences between Business English and General English
| | |
| --- | --- |
| Business English | General English |
| bond (legal debt security) | bond (something joined together) |
| capital (the money available to pay for business operations) | capital (the principal town or city) |
| leverage (debt finance using equity) | leverage (forceful use a lever) |
Examples of differences in vocabulary between formal and Informal Business English
| | |
| --- | --- |
| Formal | Informal |
| to go bankrupt | to go bust |
| employment recruitment service | headhunters |
| revenue stream | cash flow |
Examples of Abbreviations and Acronyms in Business English
| | |
| --- | --- |
| Abbreviations | Acronyms |
| max. (maximum) | CEO (chief executive officer) |
| subj. (subject) | HR (Human Resources) |
| corp. (corporation) | SVP (Senior Vice President) |
Focusing on Business English skills
Most Business English students ask themselves the questions how do I learn English fast, and successfully? The most accurate response would be to focus on the skills necessary for you to achieve your objectives and aims. Some will need to focus more on written skills for daily correspondence such as invoices and emails. Others will need speaking and listening skills to deal with telephone calls, presentations, meetings and interviews, and then there are those who will need reading for more analytical aspects of Business English.
The Business English teacher and institution will usually assess the needs of the class or student and determine whether to focus more on particular skills or content based on a particular area of Business culture. Sometimes a blended approach is used to integrate a skills focus into a particular content focus. The balance of how the four skills of listening, writing, speaking and reading may be integrated to the same degree or with more concentration on certain areas. For example; an accountant would be heavily focused on developing analytical reading skills needed to ascertain details from charts, graphs and tables.
Obviously, there are many sub-categories within the Business English family and Business English Courses offer you the opportunity to move from General Business English to more finely tuned specific Business English courses. This in turn allows you to develop language specific to your professional needs using material which is authentic, or associated with that discipline. Essentially, Business English prepares you for the real Business World in the most efficient and relevant way. What are you waiting for?