Summer English Courses & Exam Preparation
»
»
Summer English Courses & Exam Preparation in Ireland | GCI
The Programme
Our summer afternoon exam preparation courses are perfect for anyone who is looking to prepare for the Cambridge or IELTS test. Why do you need the an international certificate such as Cambridge or IELTS? If you want to study at college or university level or you have big career ambitions for the future, a Cambridge or IELTS qualification is an excellent thing to have.
Minimum Course Length

6 or 9 weeks


Lessons a Week

20 lessons per week (15 hours)
45 minutes per lesson

Minimum English Level

Intermediate B1 for IELTS
Upper Intermediate for B2 First & Advanced for C1 Advanced

Minimum Age

17 in low season
16 in high season

Lesson times

Mon to Fri: 13.30 - 16.45

Who is the Summer Exam Preparation courses for?
With your lessons in the afternoons, these 6 or 9 week courses are perfect for Cambridge or IELTS test takers who want to spend some time enjoying and exploring Galway city and maybe its nightlife! Galway is a truly beautiful coastal city located on the Wild Atlantic Way with beautiful scenery; plenty of great cafes and restaurants; live music venues and a wonderfully- varied nightlife.
In Galway there really is something for everyone! Our GCI Galway Guides give information to suit all interest and tastes! If you want to know more about student life in our school, our Student Guides are definitely worth a look!

Both Cambridge and IELTS tests are the world's most popular English language test and they represent one of the most common way to verify your English level and skills. Some excellent reasons to take these international Cambridge or IELTS test are:
Both Cambridge and IELTS tests are world renowned - they are internationally recognised and very well-known.
Exam preparation study will help you to boost your English level preparing you for both academic and professional life.
Cambridge and IELTS tests are accepted all over Ireland and recognised by over 10,000 organisations all over the world including schools, universities, employers, immigration authorities and professional bodies.
How do I get ready for the Cambridge and IELTS tests? If you use every day English at a B1 level or higher, then you are ready to begin! Book these afternoon exam preparation courses today and you will learn how to do the Cambridge or the IELTS test in the most effective way. This GCI afternoon Cambridge or IELTS courses will help you to:
Understand the Cambridge / IELTS test structure and use the best exam techniques
Improve & develop academic reading and writing skills using Cambridge / IELTS preparation materials
Undertake 6 or 9 weeks of specifically-designed Cambridge / IELTS training and practice
Boost your high test score on the day of the exam
Obtain a certificate which is internationally recognised
Work towards your next academic or career goal
Developed by some of the world's leading experts, the IELTS test is unique. The IELTS scale goes from 1 to 9 on each part of the exam –see here. IELTS results will be with you quickly ready to support your next job application or next academic goal.
Galway Cultural Institute is an authorised Cambridge English Testing Centre and our students can sit the Cambridge exam here at our school in Salthill. We are the only English language school in Galway that is a Cambridge testing centre.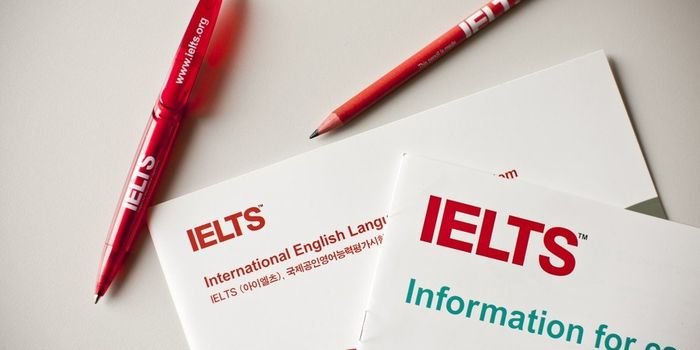 Course Objectives
This 9-week afternoon C1 Advanced Cambridge exam preparation course of 20 lessons / 15 hours is the right choice for people who can communicate with ease and daily life. This exam can be an excellent motivator to push yourself on to an even higher level. This exam preparation course offers you an excellent opportunity to learn English in Ireland in the beautiful city of Galway.

Through this 9-week afternoon Cambridge C1 Advanced exam preparation course you will:

Become an expert on the Cambridge C1 Advanced exam and know the very best exam techniques to use and understand how to pass the CAE.
Undertake 9 weeks of specifically-designed Cambridge CAE exam training and CAE exam practice – developing and improving your English; learning English expressions; English idioms all while enjoying the many benefits of studying abroad.
Obtain a Cambridge English qualification your C1 Advanced (CAE) certificate which is internationally recognised and will open many doors for you!
This 9 week afternoon Cambridge B2 First (FCE) exam preparation course is perfect for anyone who is looking to learn how to improve their English and how to best prepare for the Cambridge First exam. The Cambridge First exam FCE follows a logical and comprehensive structure which tests you –listening, reading, writing and speaking. To learn more about the structure of the exam click here.
By the end of the B2 First Cambridge exam preparation course you will be better able to:
Communicate effectively in a variety of practical settings
Use effective exam management strategies to increase your exam success across all four papers
Benchmark your current level to international standards and achieve global mobility
This IELTS preparation course is structured to guide IELTS test takers through all possible aspects of the test: academic reading, academic writing, listening and speaking.

Over the 6 or 9 weeks of afternoon IELTS study, our teachers will give you a high-level of support and individual guidance. You will understand the IELTS test and the best techniques to achieve a high IELTS score.
This IELTS preparation course will:
Help IELTS test takers to develop their communication skills and broaden their vocabulary of IELTS.
Help you to prepare for the IELTS test format using exam papers and specific IELTS study materials for exam skills development.
Teach you how to prepare for the IELTS test to ensure your optimal exam performance
Our IELTS teachers are experts in delivering high quality IELTS exam preparation courses. Anne has dedicated her time writing a blog about IELTS Exam, the significance of the exam for various learners. You can read more about the IELTS exam in our blog, IELTS & Academic IELTS Preparation Courses in Galway, Ireland.
Course Content
This 9 week afternoon IELTS course will take you through IELTS exam training and home study tasks. You will develop essential IELTS study skills in addition to honing your skills in academic reading, academic writing, listening and speaking. While you are in Ireland, you will have plenty of time to complete home study tasks using IELTS preparation materials and you will even do a mock IELTS test under real IELTS test conditions. When you arrive in GCI, you will receive:
An IELTS exam preparation book
A grammar and vocabulary IELTS study & practice book
You will use a range of IELTS preparation material & IELTS test tasks and you will receive all the best IELTS tips and techniques . As well as improving your knowledge of useful grammar, extensive vocabulary and practical exam skills, you will also learn all about the IELTS test itself and the exam day.
Sample timetable IELTS exam preparation 20 lessons
MONDAY

TUESDAY

WEDNESDAY

THURSDAY

FRIDAY

13.30 – 15.00

Vocabulary: Synonyms and Collocations

Speaking: Giving personal information Grammar: Passive forms

Grammar: Verb patterns Listening: Sentence completion

Reading: Labelling a diagram Grammar: Conditional forms

Review of the week Listening: Multiple choice & Topic discussion

15.15 -

16.45

Grammar Comparative forms Speaking: Expressing opinions

Listening Task: Completing notes Vocabulary: Units of measurement.

Speaking: Individual topics practice Reading Task (Yes/No/Not given tasks)

Speaking: Clarifying & given examples Writing Task Essay structure & organisation

Speaking exam practice: Discussions & language for expressing agreement